When you think of the Easter Bunny, you probably think of a sweet, soft fur ball with tufted tail bounding through your neighborhood, candy-laden basket in hand to deliver treats door-to-door to neighborhood children. But when some graphic designers think of the Easter Bunny, they dream up manifestations of wicked, little creatures that will make you prone to nightmares for many Easters to come.
I love a twisted, macabre take on an otherwise joyful holiday, so 10 of my favorite wicked Easter Bunny designs are listed below for your viewing pleasure. Donnie Darko fans unite!
Return of Evil Easter Bunny, by kidchuckle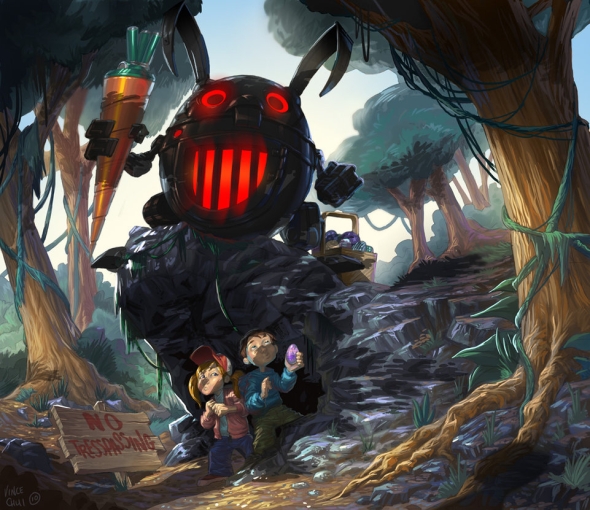 This reminds me of a steampunk version of Easter evil sure to punish all trespeassers.
Easter Bunny Zombie, by polawat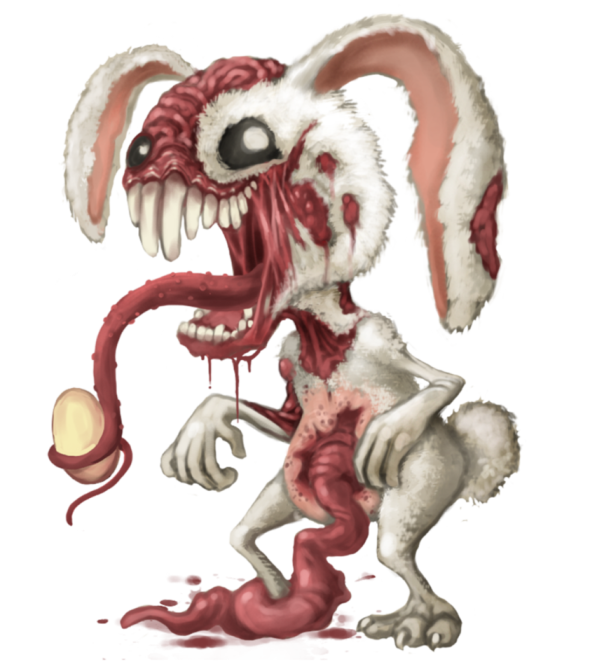 A totally freaky zombie Easter Bunny you certainly don't want prowling your neighborhood.
Happy Easter, by The-Avel-Fairy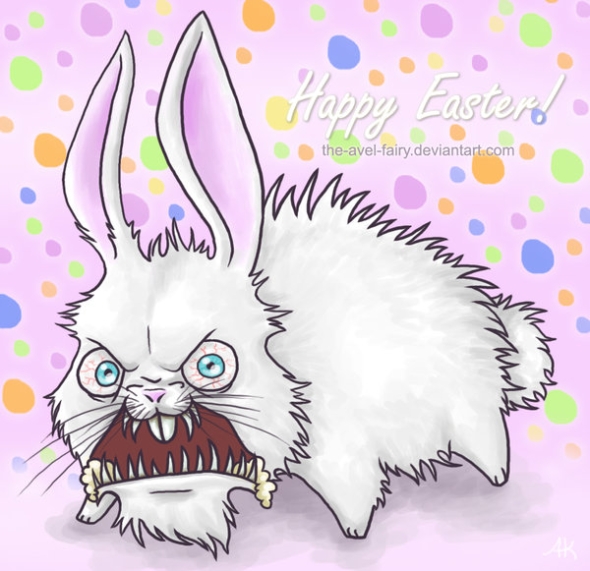 No, he doesn't bite. He likes it when you pet ... him ... right ... here – aaaaah!
Easter Bunny Zombie, by Khristian DeMedich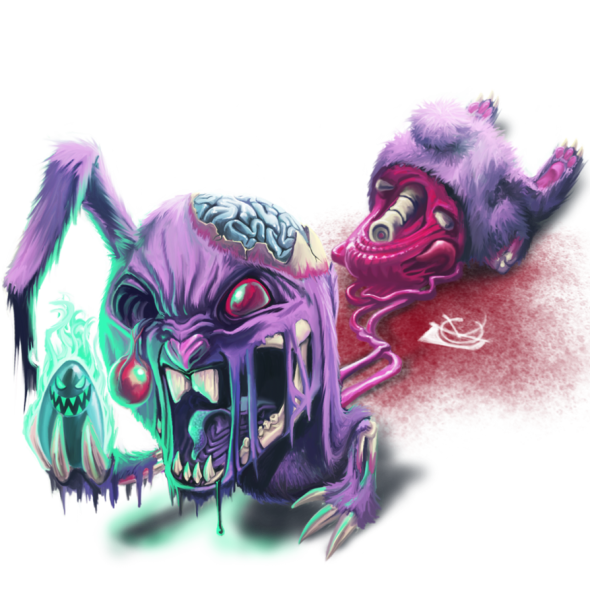 Another freakish take on an undead Easter Bunny. If there were money in the egg, would you go for it?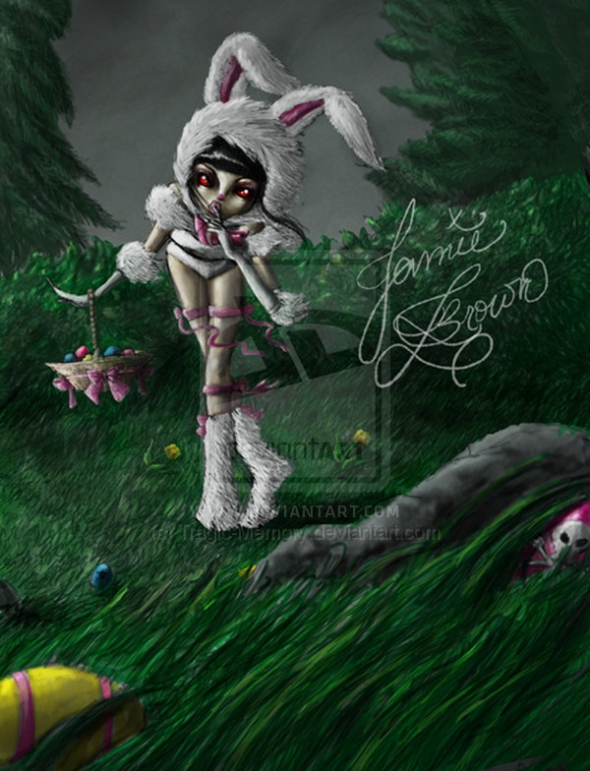 Whatever's in those eggs, I don't want it.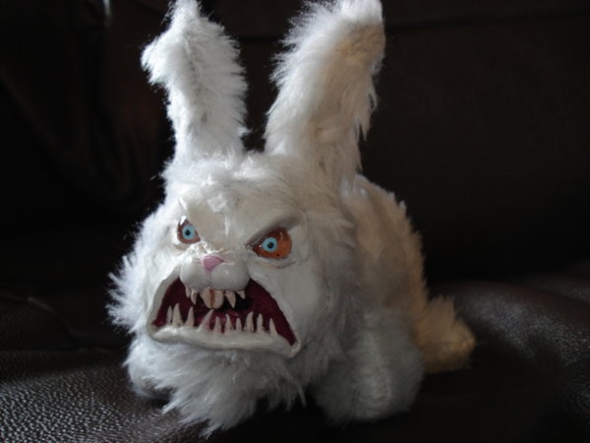 This is similar in theme to the Easter Bunny card depicted earlier, but somehow even more menacing. The Easter Bunny with rabies?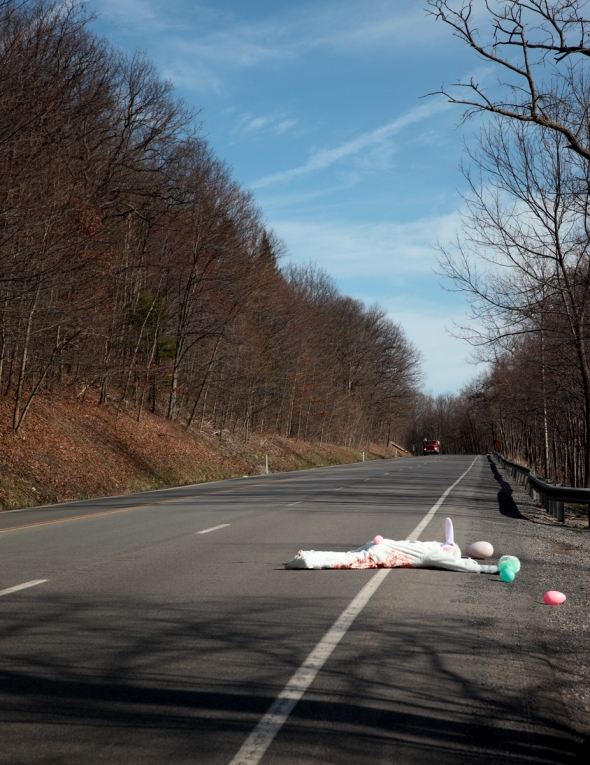 I apologize if you find this offensive, but I find it positively hilarious.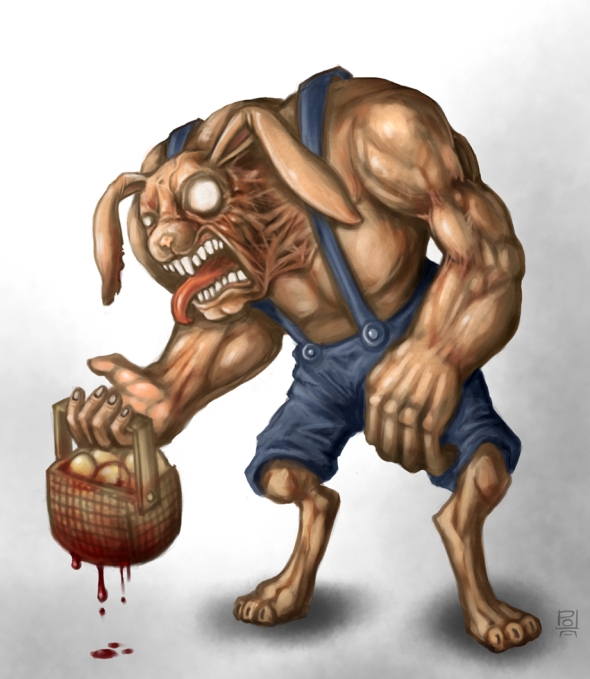 Another of artist polawat's creepy Easter Bunny renditions. Definitely not small and furry.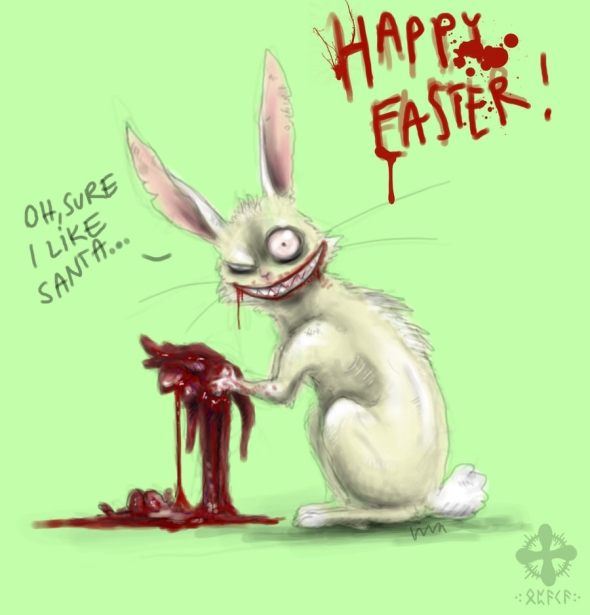 Will there be no Christmas this year?
An Easter Greeting, by SBGothik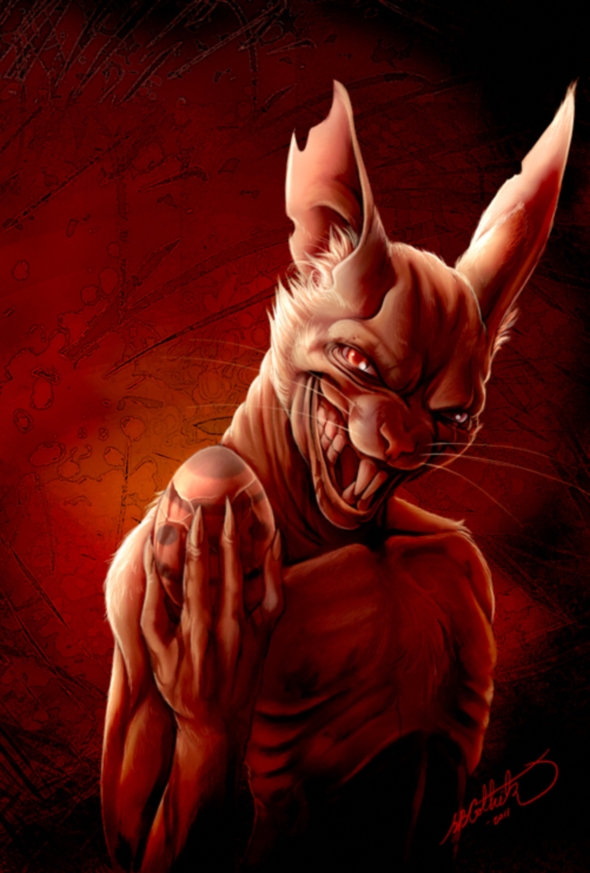 What your kids see when you take them to visit the Easter Bunny. You wouldn't sit on his lap either.