I love browsing the web for funny invitation designs, not only for a quick chuckle but also to glean inspiration for my own projects. In fact, no matter what type of project you're designing you can always be inspired by others' work – so long as you don't blatantly rip anyone off. To me, it's like a brainstorming session: Even if you're not using the ideas presented, they can serve as springboards for your own ideas that end up being winners for your design portfolio and your clients.
If you're looking to be inspired by funny invitation designs, you've come to the right place. Whether you're designing for Halloween, Christmas, a wedding, an over-the-hill birthday, a baby shower or something else, the following five hilarious invitation designs should get you rolling with laughter – and on the right track.
Funny Halloween invitation design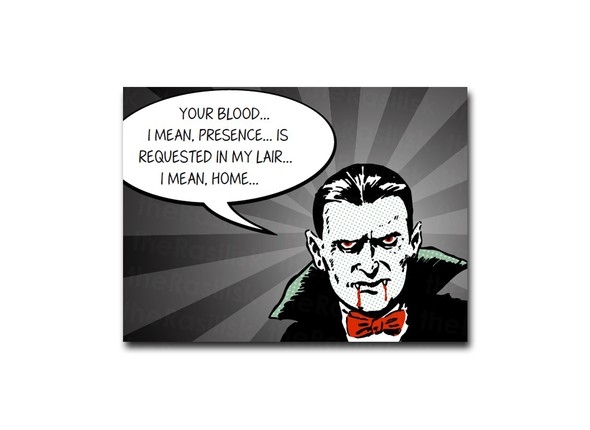 You can find this funny Halloween invitation design on Etsy.
Funny Christmas invitation design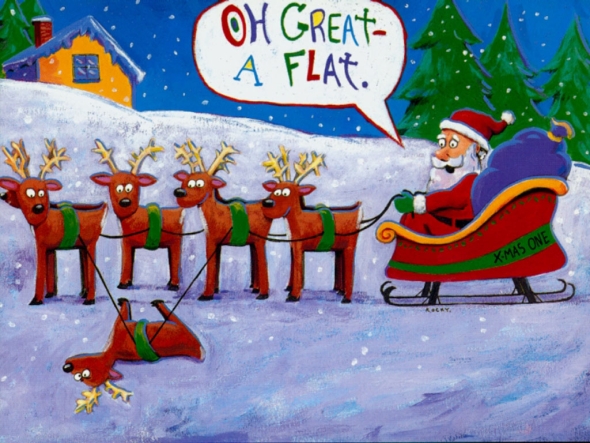 Gracejee.com featured this funny Christmas invitation card that depicts Santa having a "flat."
Funny baby shower invitation design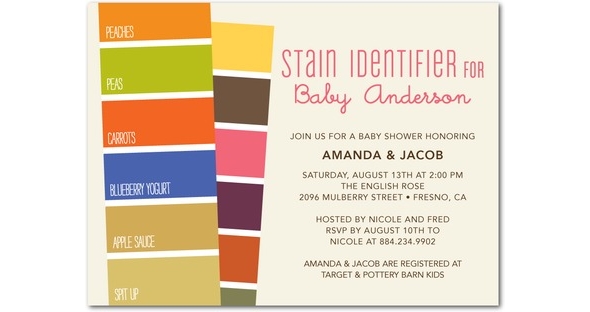 Anyone who has kids will appreciate this hilarious baby shower invitation design that allows you to match stains to a color-coded chart.
Funny wedding invitation design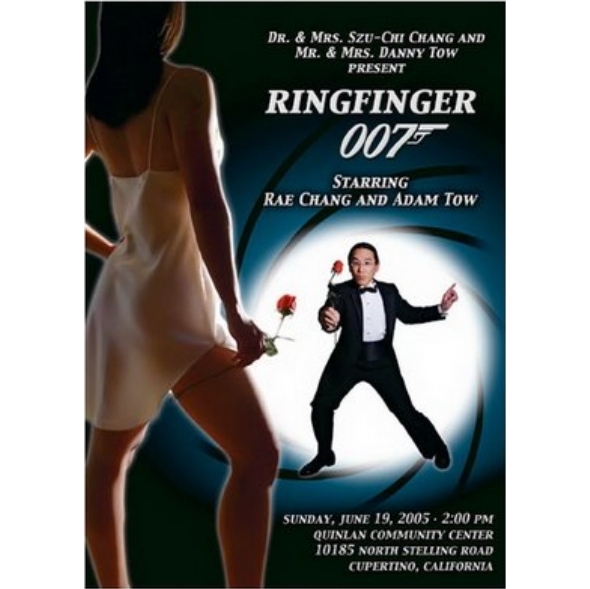 A play on the "Goldfinger" James Bond movie poster, this aptly-titled "Ringfinger" invitation depicts the bride and groom in a hilarious and well-known satire.
Over-the-hill birthday party invitation design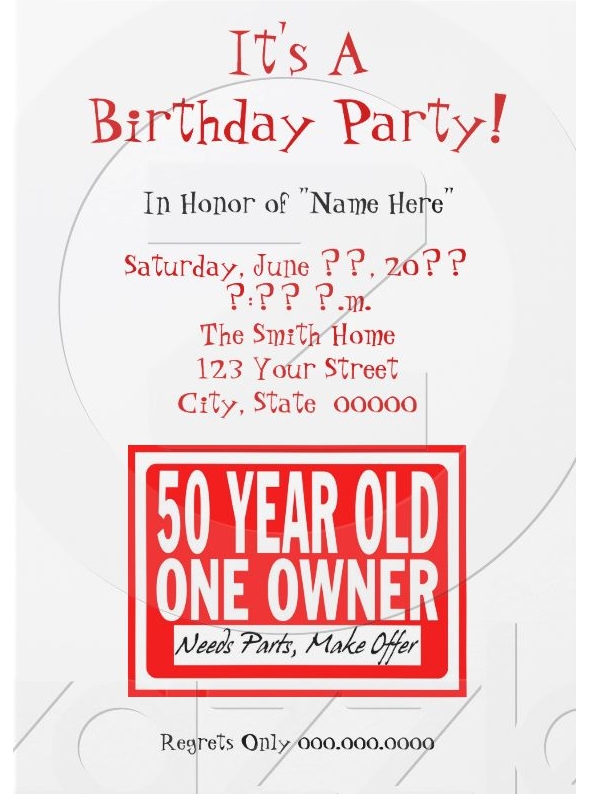 If you're fixing to sell off Dad or Grandpa, this funny over-the-hill birthday party invitation design should do the trick!