Are you ready for Election Day? It seems just about everyone in Washington is. The pundits, the talking heads and the hot-topic issues rule the headlines and the spotlight; and so in tribute to our nation's sometimes wacky, often scary, and always entertaining political system, let's take a look at six hilarious caricatures of current politicians.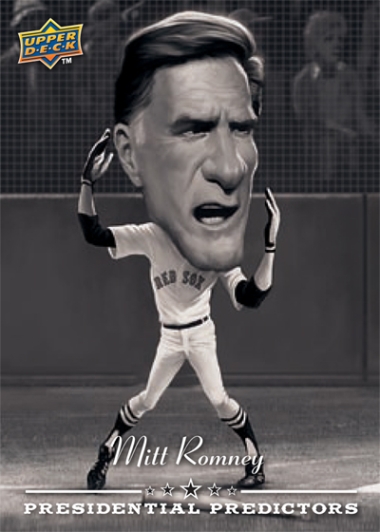 According to Court Jones' website, this was from a set of "Presidential Predictor" trading cards commissioned by Upper Deck.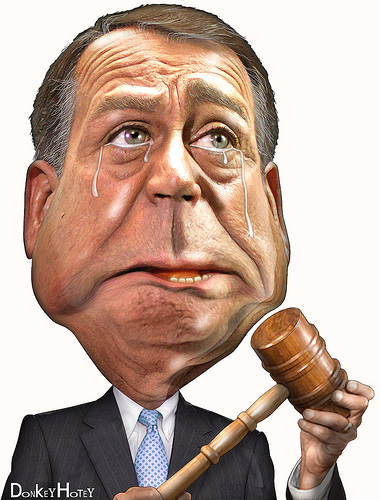 The artist named this caricature "The Weeper of the House," a reference to Boehner crying during his speeches.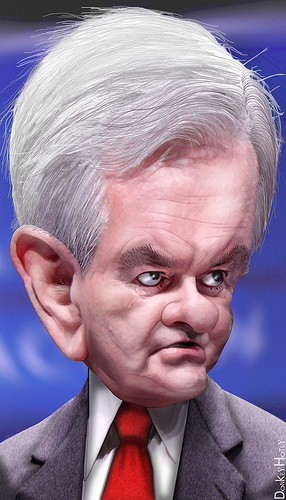 Another awesome caricature by this artist, ol' Newt kind of reminds me of a Gremlin.
Barack Obama by Niall Oloughlin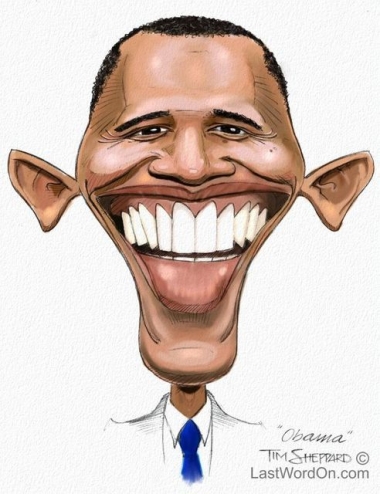 I couldn't leave the Democrats out of this post, and who better to start with than the head honcho himself?
Hillary Clinton by Jules & Photoshoppix.com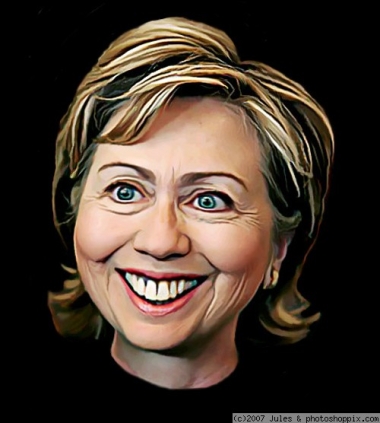 If you could rule any state you "moved" to, why would you pick New York? Why not, say, Arizona, where at least it's warm all year?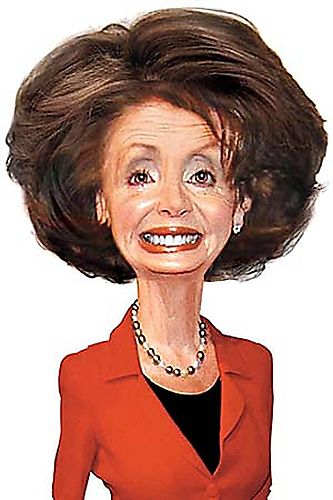 I couldn't find the artist for this Nancy Pelosi caricature, which is a definite shame because he or she definitely deserves credit!