What do the Mona Lisa, the Parthenon and a nautilus shell have in common? The pervasive use of the Golden Ratio, a mathematic expression that has long been associated with beauty. Mother Nature has employed the Golden Ratio liberally in her designs, from flower petals to hurricanes to the human body. The closer a given subject is to the ratio, the more beautiful it is considered to be.
The Golden Ratio is 1:1.618, or 1:1.6. It's closely related to the Fibonacci sequence, which adds consecutive numbers to come up with a third (0, 1, 1, 2, 3, 5, 8, 13, 21, 34 and so on), as well as the rule of three, which divides a given image into three equal proportions; the intersections of lines become visual focal points.
Mixing subjectivity with science, many have postulated that people whose faces and bodies adhere closely to the Golden Ratio are by and large considered more attractive. Check out the following video that shows how Photoshop can be used to tweak a woman's face to match the Golden Ratio … with dramatic results.
And here are a few examples of Golden Ratio in art, architecture and nature: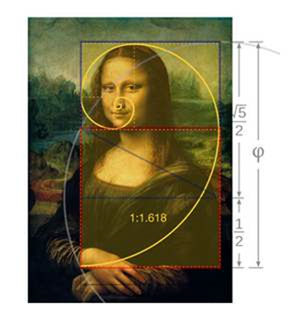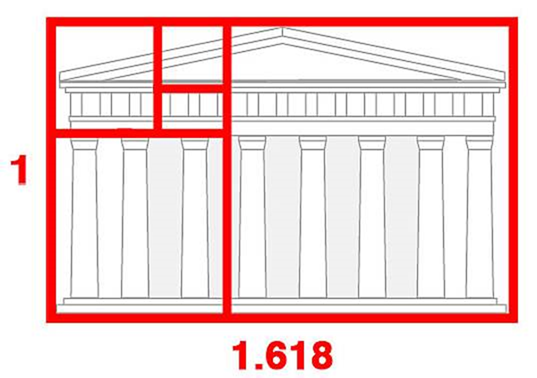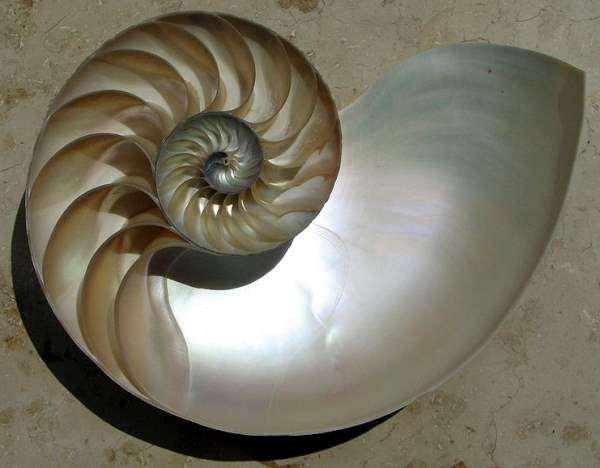 So what about graphic design? If the golden ratio has dictated beauty in art, nature and architecture – and can even predict your ability to get a date – couldn't it also be employed for more beautiful graphic design?
The answer is yes, and it's not a new concept. Many websites, brochures, postcards and other designs feature the Golden Ratio. Not only does the Golden Ratio contribute to aesthetics, employing it along with Fibonacci sequences and/or the rule of three contributes to marketing efforts by naturally directing users' eyes to the most important information.
Check out these examples:
Twitter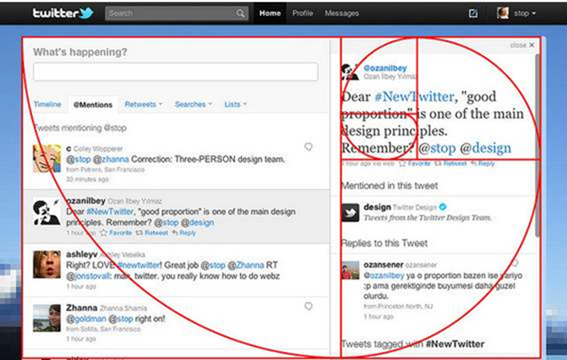 Web Design Tuts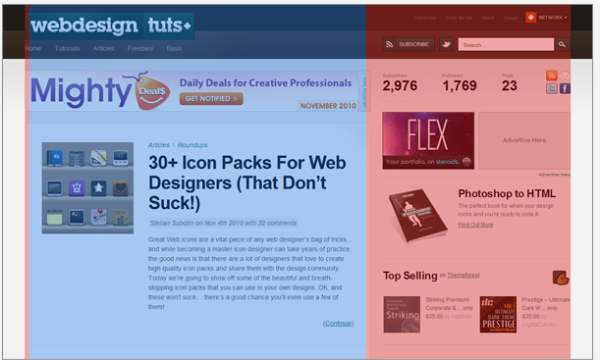 Fast Company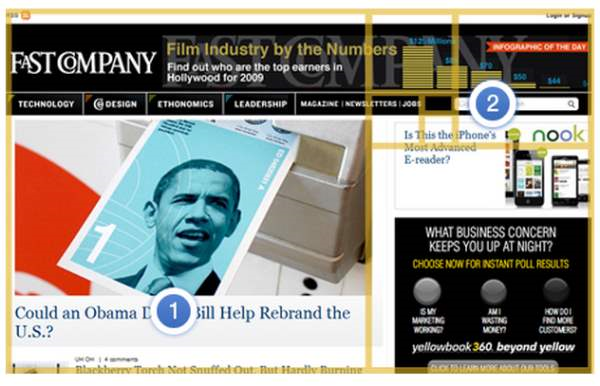 Indeed, the Golden Ratio is an interesting concept; however, it has had its critics. Some argue that it can be retrofitted to many designs; moreover, others say certain civilizations, such as the Greeks, did not incorporate the use of the Golden Ratio into their architecture and therefore even famous examples such as the Parthenon do not employ the Golden Ratio – at least not intentionally.
For my part, it's difficult to argue with masters such as Da Vinci. And if the Greeks didn't know about the Golden Ratio, it doesn't mean they didn't "accidentally" use it. By creating a work of beauty, perhaps the Golden Ratio takes care of itself.
When it comes to graphic design, it certainly seems as though the Golden Ratio plays a large role in aesthetics. At the very least, it can't hurt to give it a try and see if you like the results.
More Reading
Want to learn more about the Golden Ratio and how it applies to graphic design? Try the following sources:
The Golden Ratio: A Designer's Guide
The Golden Ratio in Web Design
Applying Divine Proportion to Your Web Designs
Golden Ratio (Phi) Design Tools
These tools will help you incorporate the Golden Ratio into your designs:
Golden Ratio Typography Calculator