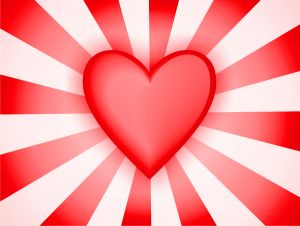 So you have to design some Valentine's Day cards for kids, and it's been a long time since you wrapped a shoebox in foil and asked every kid in your second grade class to be your Valentine. No worries – with these design ideas you'll be well on your way to designing popular Valentine's Day cards all the kids will love.
Keep it simple – You don't need extravagant design to please kids, who tend to focus on a particular object of meaning to determine whether one Valentine's Day card is better than the next. Your design style doesn't really matter: it could be a photo, a cartoon, a simple drawing or a 3-D model graphic. As long as it's colorful!
What do kids like? Find your subject – Your Valentine's Day cards for kids should carry the Valentine's theme with hearts, flowers, cupids, etc.; however, the real value in your design will be determined by your subject. Ask yourself what kids like to find your subject, which might be a cartoon character, a monkey, a doll or princess, a train or race car, a dump truck, a pony or any of a myriad of other subjects. Now, pair your subject with a heart, a box of chocolates or even transpose your subject as Cupid himself. That, my friend, is a winning Valentine's Day card for kids!
Be upbeat and make kids feel special – Giving and receiving Valentine's Day cards is a special activity for young children, so make sure the message printed on your Valentine's Day cards is upbeat, happy, and makes each child feel special.
Use puns when necessary – Think of candied hearts here; those tiny sugary wafers printed with every Valentine's Day pun or goofy mispronunciation under the sun: "Will you bee my Valentine?" for a bee card, or "I ruv you" for a dog card. Kids love puns because they're still able to appreciate a good play on words without groaning. If your Valentine's Day cards for kids pair puns with a great subject relevant to Valentine's Day, you have a winner!
What are your favorite Valentine's Day cards for kids? Share with us here!