Since founded by Doug Berger in 1973, Astronomy Day has been observed in the United States sometime in April or May of each year. The day itself, along with Astronomy Week, is a time when the public and astronomy enthusiasts are encouraged to interact and share the amazing views of the heavens.
From a graphic designer's standpoint, any time of year is a great time to appreciate the natural artwork in the sky. For years NASA has regaled those in the know with an Astronomy Picture of the Day, and anyone is free to browse the archives for truly amazing photos of celestial artwork. I've picked 10 of my favorite to showcase here.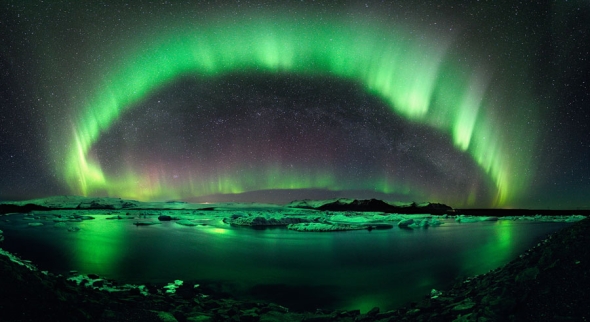 Captured by Stephane Vetter, this image "was taken two months ago over Jökulsárlón, the largest glacial lake in Iceland. The photographer combined six exposures to capture not only two green auroral rings, but their reflections off the serene lake. Visible in the distant background sky is the band of our Milky Way Galaxy, the Pleiades open clusters of stars and the Andromeda galaxy."
The Sombrero Galaxy from Hubble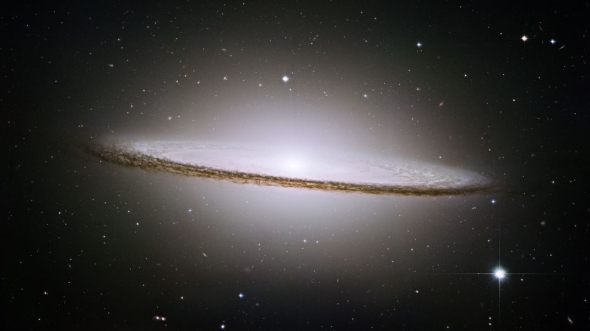 A NASA original, this galaxy is appropriately named for it's hat-like appearance yet makes us wonder what exactly is going on in it's center.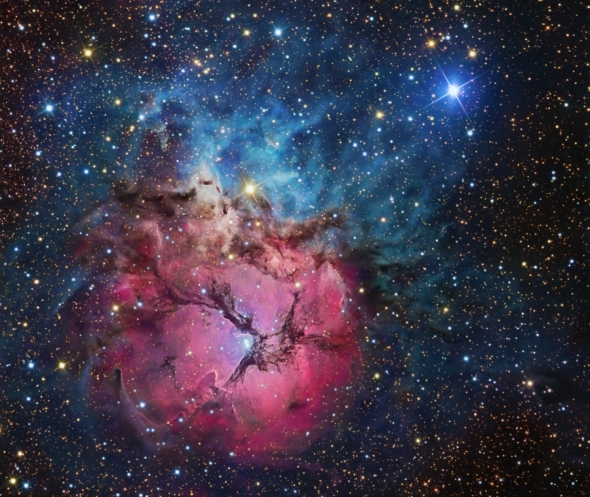 R Jay Gabany took this shot of the Trific Nebula, which "... illustrates three different types of astronomical nebulae; red emission nebulae dominated by light emitted by hydrogen atoms, blue reflection nebulae produced by dust reflecting starlight and dark nebulae where dense dust clouds appear in silhouette." I think it looks like a human heart.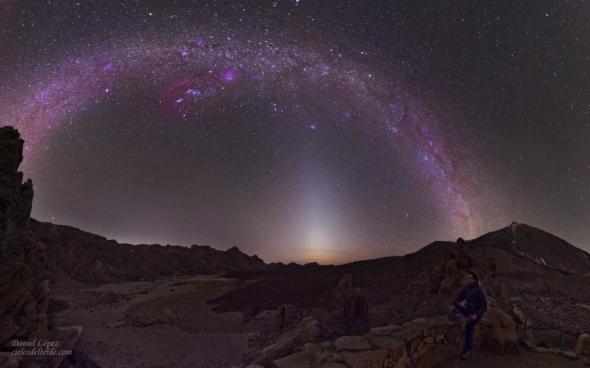 Taken from Teide National Park on Tenerife Island, this composite of four shots by Daniel Lopez show ghostly zodiacal light arising in the center under an arch of stars and nebulae from the Milky Way.
Moon and Venus over Switzerland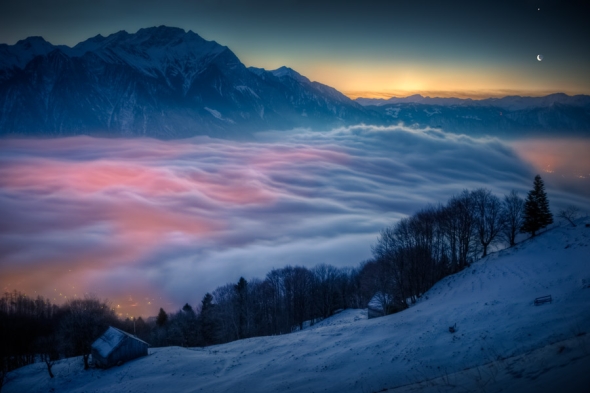 The moon, the planet Venus and even the sun are depicted over Switzerland in this stunning shot by David Kaplan. I think the above-cloud view and accompanying colors are brilliant.
The Cat's Eye Nebula from Hubble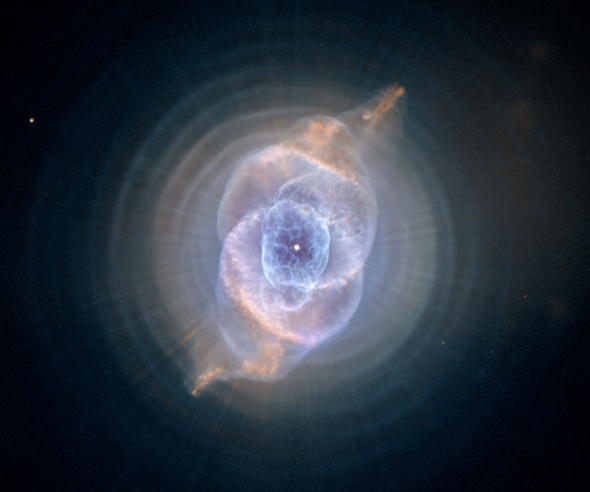 Another nebula shot from NASA's Hubble telescope, is there any wonder how this mesmerizing cosmic cloud got its name?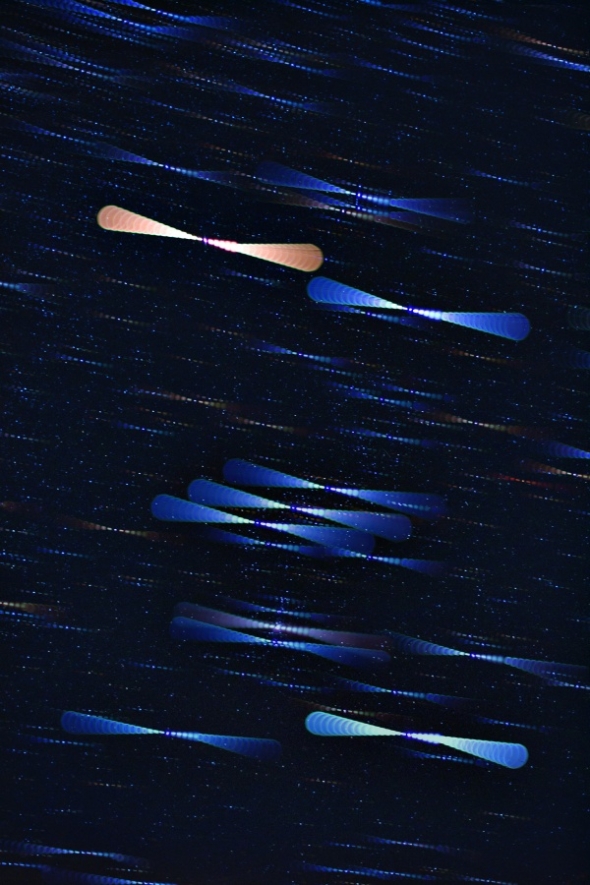 If you're in North America, you're familiar with Orion, the constellation of the hunter. You've probably also heard that different stars are different colors, depending on temperature. This composite showcases Orion's red Betelgeuse star against its blue stars.
It's said that sometimes the greatest shows are in the sky, and who wouldn't pause to enjoy this full moonrise over Boston, captured by Dennis Di Cicco on March 19, 2011?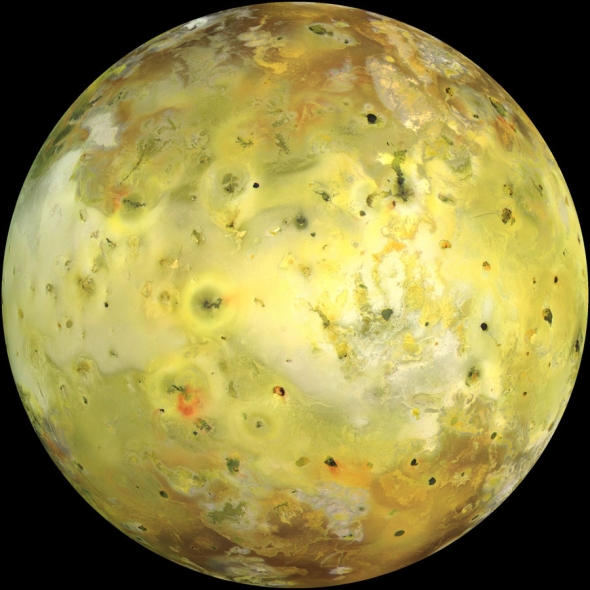 Another NASA original, this photo depicts Jupiter's moon Io in its true colors. I think it makes a case for a moon made out of cheese.
Milky Way Over Ancient Ghost Panel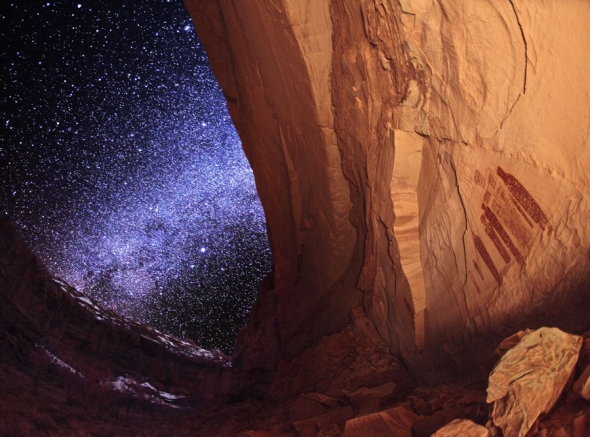 The ultimate combination of ancient man and sky, this photo taken by Bret Webster depicts 7,000-year-old cave drawings on what is dubbed the Holy Ghost Panel in the Great Gallery found on the walls of Utah's Horseshoe Canyon; all under a sky hosting thousands of billions-years-old stars.