It can be easy to stick with established, pleasant–looking fonts for your postcards, posters, brochures and other graphic designs (Helvetica, anyone?).  But experimenting with new fonts can add attention-getting dramatic flair to your designs that helps you make your mark as a designer and helps your marketing material designs generate greater response rates.  If you'd like to try your hand at some great new fonts, try playing with the following fonts.  Each font listed is both new in 2012 and free to download.
One More Night makes a great font for call out statements in a progressive company's brochure.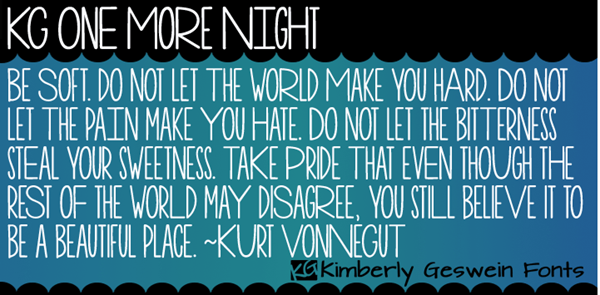 This would make a cool font for a sewing-related company or a household tip website logo.

A B-movie-like horror poster is the example given by the designer, but I think this font could have a Hawaiian appeal as well.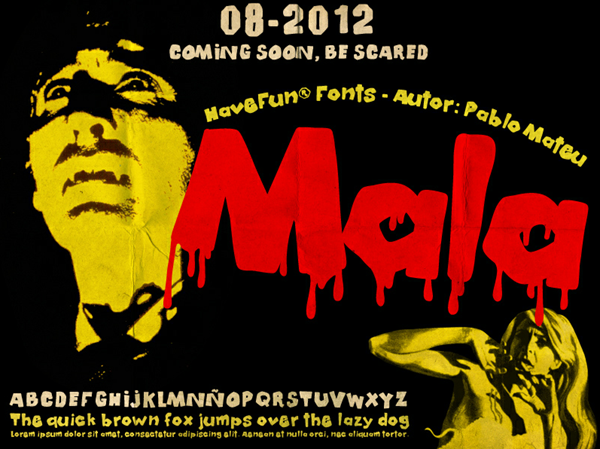 This slick and stylish font would be a great foundation for a logo or tagline graphic.

A clean font with just enough unique style (look at the "a") that would be perfect for headlines.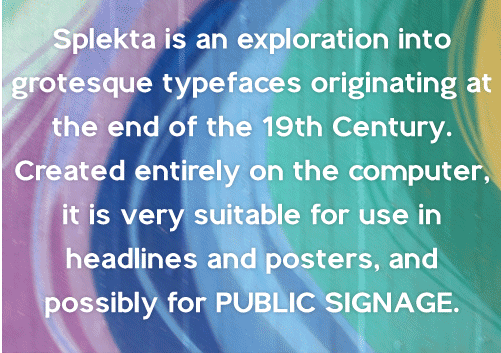 If you're looking for a fresh calligraphy font for your next project, Last King Quest might be the answer.

This reminds me of an old-time carnival poster headline: Imagine the awesome color combination possibilities with this shaded font!

This font has elementary school hand-scrawled love appeal, and would be perfect for a company that wants to promote a fun and youthful image.

The vintage blackboard look has so many design applications, but you can use this highly stylized font anywhere from business cards to posters and websites.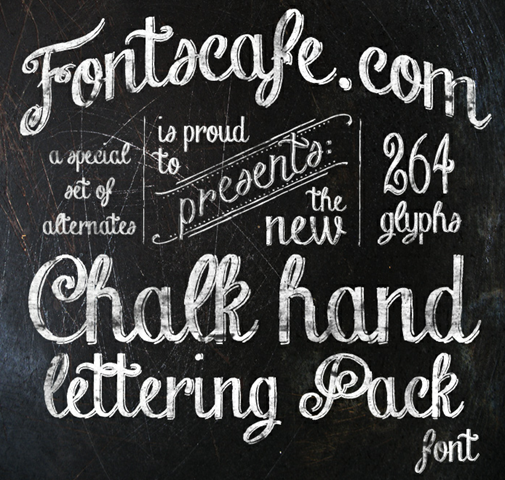 Exciting, cool and attention-getting, this font would make a great headline or logo foundation.