Need inspiration for a postcard, flyer, poster, or banner campaign that will withstand the test of time, find relevancy with generations, and increase sales through the ages? Take a hint from the following five neat old advertisements we still see today.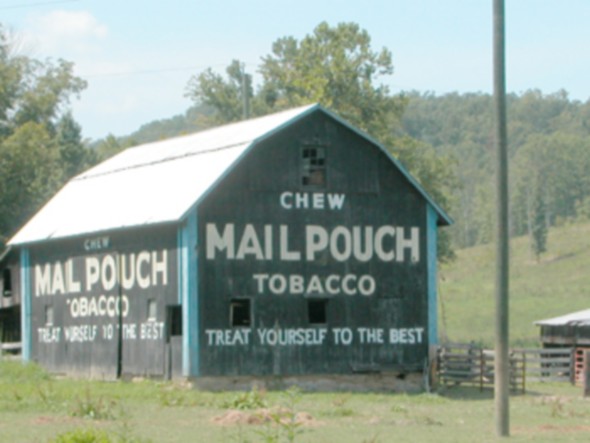 From 1890 to 1992, Mail Pouch paid farmers to let them paint advertisements on the road-facing sides of their barns. The actual pay didn't amount to much ($1 to $2 annually at first, equivalent to $20 to $40 today), but Mail Pouch also provided a very valuable service: the company not only painted on the advertisements, they painted the rest of the barn, thus preserving the wood. Many Mail Pouch barns can still be seen today throughout the Midwest, on the northern East Coast, and in California.
Coca-Cola's vintage paraphernalia has been treasured by collectors for decades. But did you know that the company helped solidify our modern image of Santa Claus? Ever since Haddon Sundblom was commission to design Santa based on Clement Clark Moore's "A Visit from St. Nicholas," the iconic image of the jolly old elf has been nearly identical in all representations (you read that right: Normal Rockwell did not create Coke's Santa, though he did work for Coke). We still see Santa Coca-Cola advertisements, painted in the same style, to this day.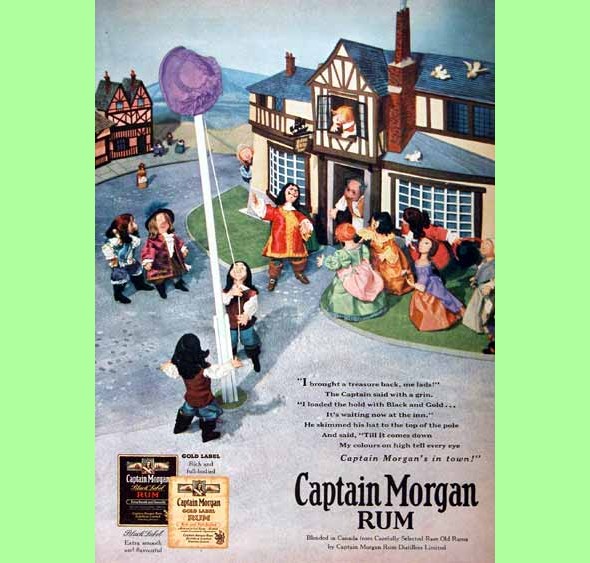 Founded in 1944, the Captain has been making his rounds in saloons and liquor cabinets – not to mention on kitchen tables – for more than six decades. His likeness has evolved, but today's version is definitely related to the one depicted in this 1955 advertisement.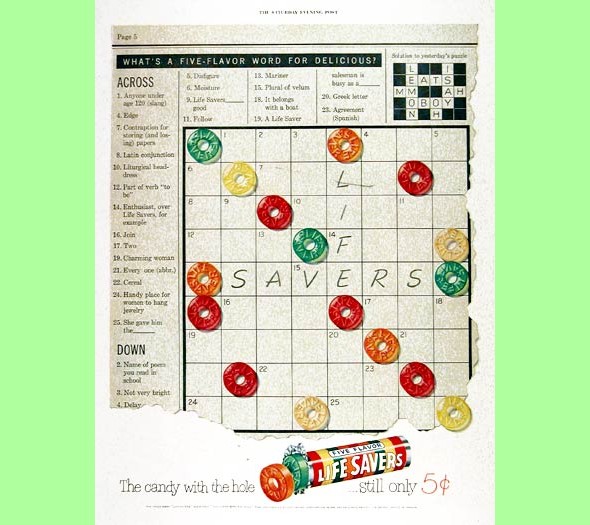 This 1951 Lifesavers advertisement was ahead of its time. Couldn't you see this smack dab in the middle of the Times in 2011?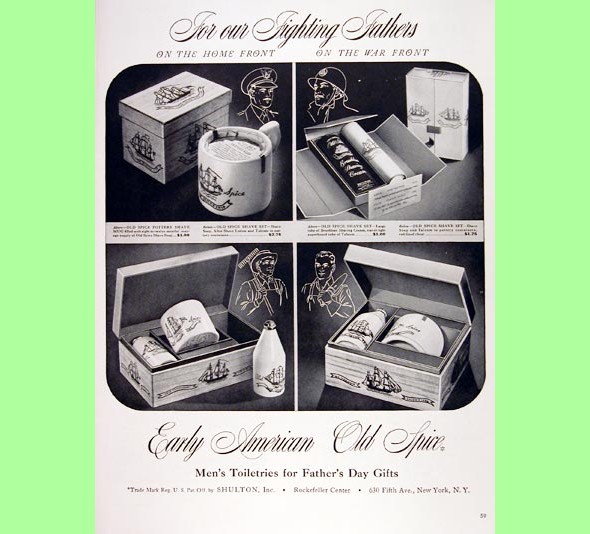 OK, so this isn't quite the same as Ray Lewis floating in the sky, but given the context of this 1943 Old Spice ad I can almost hear the brand's television commercial whistle and the slogan "Because I'm a Man."