Ninety-eight years ago, on June 28, 1914, Austrian Archduke Franz Ferdinand and his pregnant wife, Sophie, were assassinated, triggering the start of the Great War.  World War I took the lives of more than 35 million people.  Many people believe that we live today in a time of tumult; and it has been said that if we fail to remember our past, we are doomed to repeat it.  World War I offers many themes for designers to explore:  conflict, bravery, warfare, diplomacy and politics, but despite any and all courageous deeds, the sad fact of the body count remains.  The following graphic designs feature scenes from World War I, and can serve as means to both commemorate the sacrifices made by the brave and to remember the horrors wrought by warfare.
A misty battlefield scene perhaps symbolizes the confusion of troops in relation to their involvement in World War I.  President Woodrow Wilson had kept the United States out of the war during his first term, but felt thrust into it after German provocation and sent to Europe so many displaced soldiers.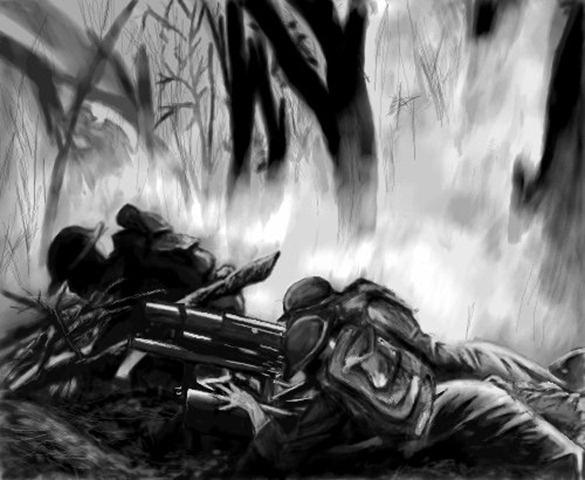 The Great War was characterized by trench warfare, as depicted by this design.  If you were in the trench, your outlook was bleak no matter who won the war.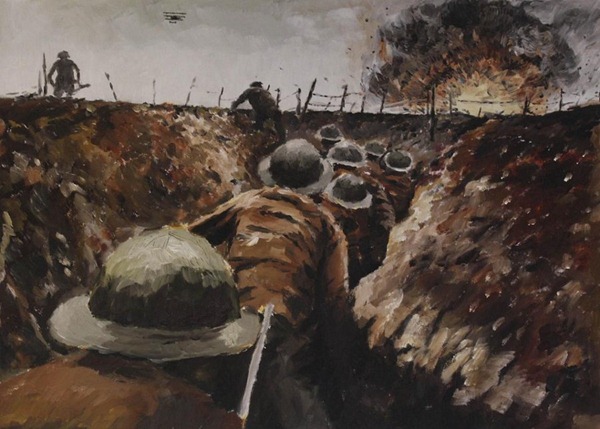 The title is a reference to September 14, 1918, when a German pilot shot down four Allied planes.  Follow the link to read more details as well as the epic poem "Riders of the Sky," the theme of which is World War I aviation warfare.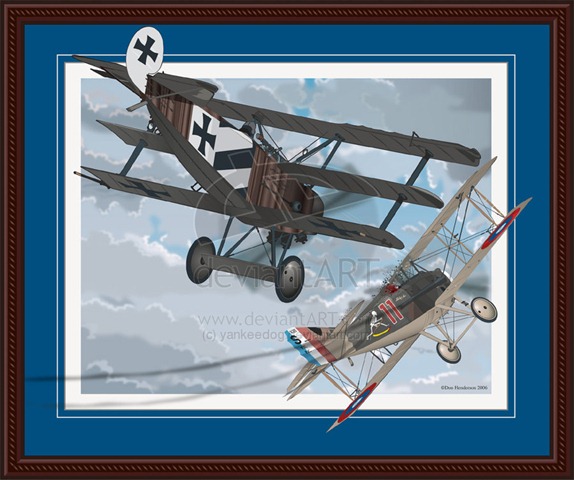 The artist took a photo and colored it to look like a color portrait of Mata Hari, the World War I-era exotic dancer extraordinaire who was executed for espionage – then later proven innocent.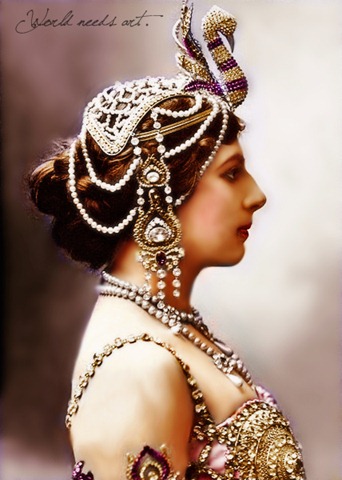 Inspired by Erich Remarque's "All Quiet on the Western Front," this artwork depicts a soldier as he realizes that the enemy he has just mortally wounded isn't so different, after all.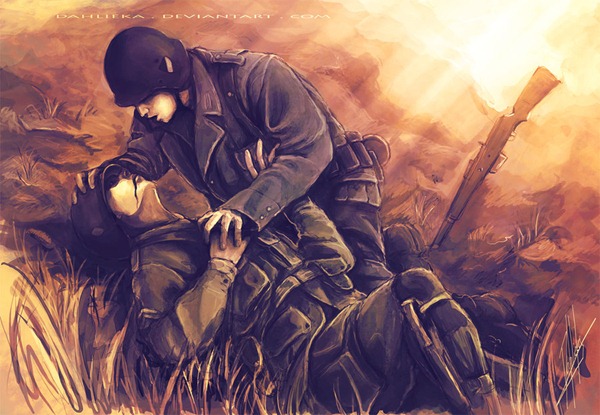 A visually symbolic take on the motivations and roles played by countries during World War I.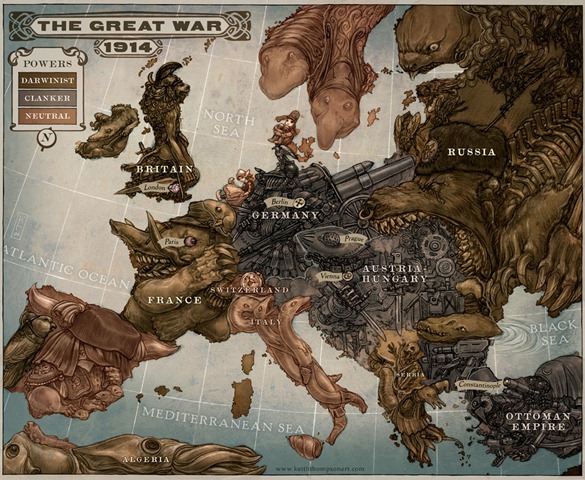 This eerie artwork demonstrates that "war hero" is a dubious honor indeed.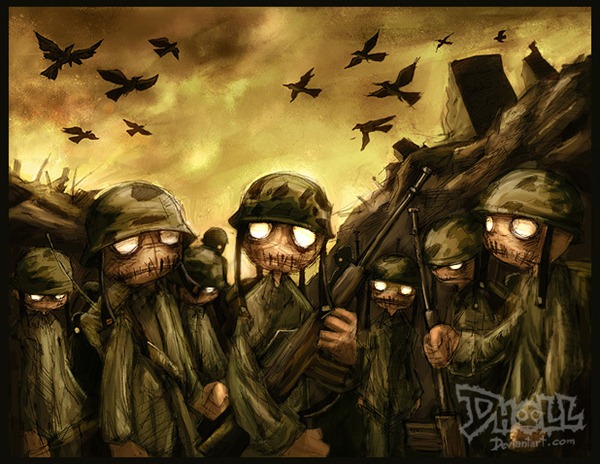 About the Author:
| | |
| --- | --- |
| | Brian Morris serves in various capacities as a freelance writer, content developer and public relations specialist for growing small businesses. His previous roles included managing editor for a hometown newspaper and club bartender for a group of quasi-alcoholics. When he's not writing, he's usually counting lost follicles and wondering what he ever did with his time before his two children were born. |