The app marketplace has inundated businesses with useful apps and tools that can make you operate more efficiently, gain more knowledge and insight, and ultimately grow and prosper.  There are so many small business tools and apps that it can be difficult to test and select the right one for your business.  In many cases, you conduct research through third-party reviews, which isn't always the best method since subjectivity is dubious.  To help you find the best small business tools and apps for your business, I like to make a few suggestions and leave them up to you to try out for yourself.  Here are five (mostly) new small business tools you should try today.
The Small Business Administration recently unveiled an awesome small business tool:  SizeUp.  The application lets you benchmark your business against competitors in areas such as revenue, employee income, cost effectiveness and where to advertise. The information can help determine the health of your business and make key decision to foster growth.  Best of all, the tool is free!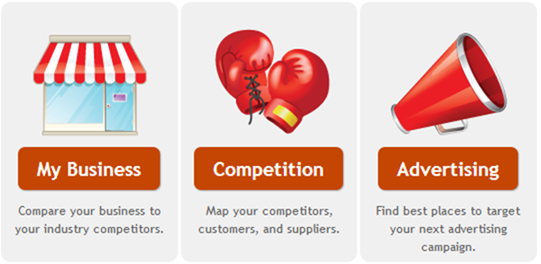 My smartphone handles conference calls. Or, at least it's supposed to. Instead it consistently drops callers whenever I add someone new.  If you're frustrated with your conference calling service, try Speek.  Speeks offers conference calling and makes it easy to connect by assigning you a simple name-based URL. Moreover, it has a free package that lets you add up to five callers per call – which is more than I ever need.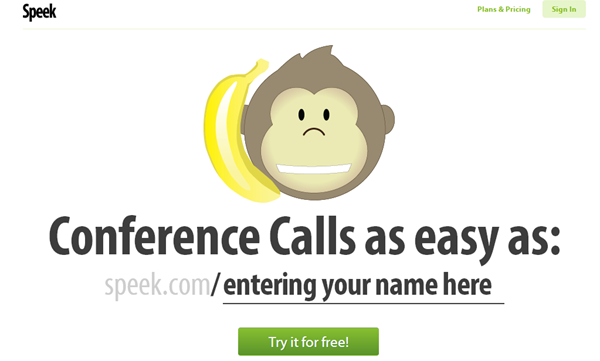 Still in beta mode and billed as your "Cloud CFO," Unleash automatically analyzes your company's financial data (accountant jargon-free!) and presents you with reports that help you assess the financial stability of your company and make key decisions to solve problems and generate greater financial success.  Try it now to get a head start against your competitors, most of whom will wait for the official release.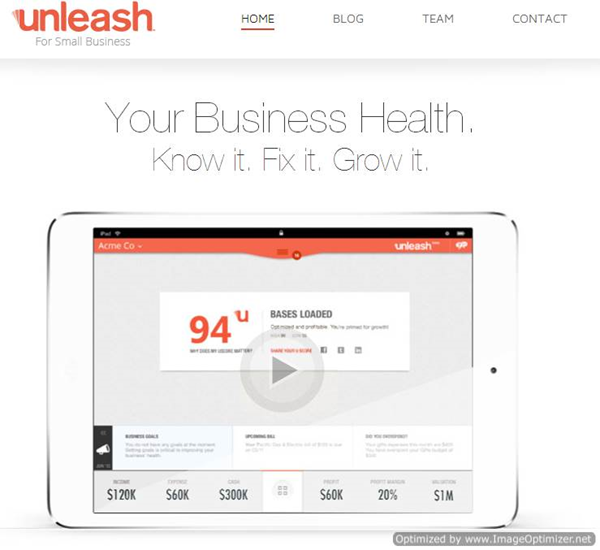 Expensify has been around longer than the other tools on this list, but it's still worth mentioning because many small businesses have yet to discover it.  It's hook?  Pain-free expense tracking, invoicing and billing, and QuickBooks integration.
Which company knows more about you (and everyone else) than any other?  If I were to venture a guess, it would be the Almighty Google.  You probably know all about Google Analytics, but have you checked out Google Think?  It's a compendium of new ideas based on real-world data, trends and predictions; all of which can help you make intelligent decisions to help you grow your business.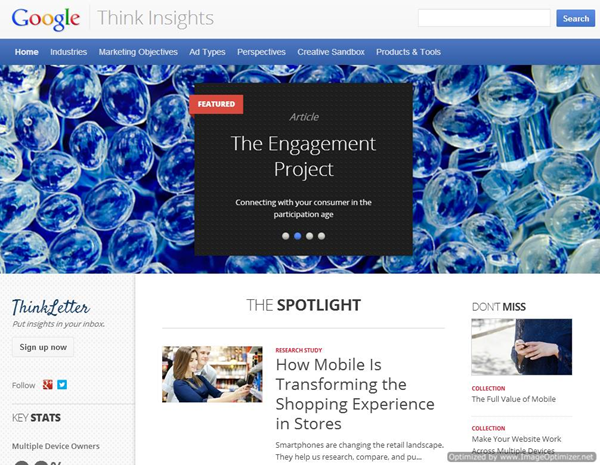 What's your favorite small business tool?