We've covered ways to print door hangers for success and effectively distribute door hangers to generate excellent response and return on investment; however, knowing how to put together a powerful door hanger is useless unless you have a good offer to promote. The following details five profit-boosting door hanger marketing campaigns your company might be able to take advantage of to be handsomely rewarded with door hanger marketing.
1. Discount coupon/coupon code
A time-limited offer is one of the best ways to motivate door hanger response, and you can print door hangers with a perforated tear-off coupon or coupon code to track response rate. Make sure your coupon carries excellent value for your customers and that it's for a product or service in high-demand. If you can promote a discount coupon on your door hanger that makes customers act fast and still leaves plenty of room for profit, you have a winning door hanger marketing campaign.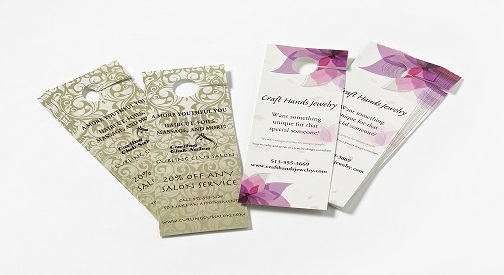 2.  Free dessert
If you operate a restaurant, door hangers are perfect for targeting specific neighborhoods and getting customers into your restaurant. One excellent door hanger marketing campaign for restaurants is to include a coupon good for a free dessert. Most customers won't come in for the dessert alone; they'll purchase a meal, then take advantage of your free dessert offer.
Another great way restaurants can use door hangers is to print your carryout or delivery menu on them, then include a time-limited coupon. This is a perfect way to get customers to try your new pizzeria or other food delivery business.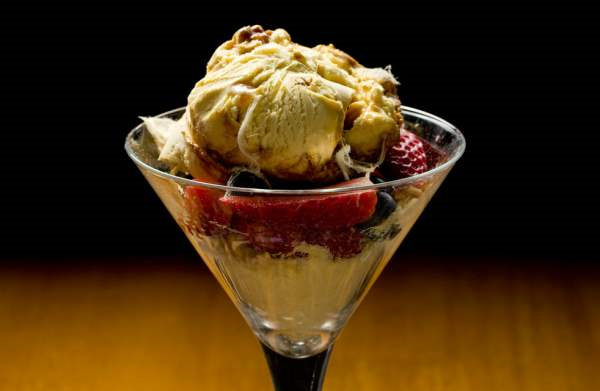 Photo credit Tim Johnson via Flickr Creative Commons license
3.  Event invitation
Invite customers to attend your special sales event and include a special perforated tear-off "VIP" pass that gives them special access to something at your event: preferred seating, for example, or some other type of "red carpet" treatment. This type of door hanger marketing campaign can help your customers feel special and appreciated, and can lend you the opportunity to foster personal relationships when they present their VIP passes at your event.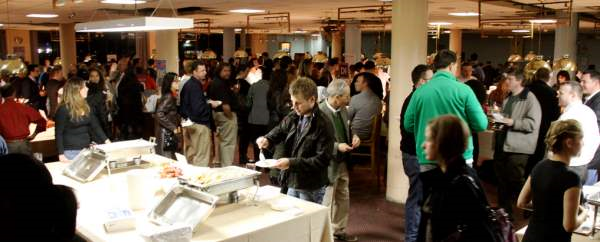 Photo credit Chris Goldberg via Flickr Creative Commons license
4.  BOGO or free add-on
If your business is the type everyone needs at some point in time, you can sway customers to choose you over the competition with a buy-one-get-one or free add-on door hanger marketing campaign. A tire service company might offer a buy-3-get-1-free new tire deal, for example, or it might give away a free tire digital air pressure gauge with the purchase of a new set of tires.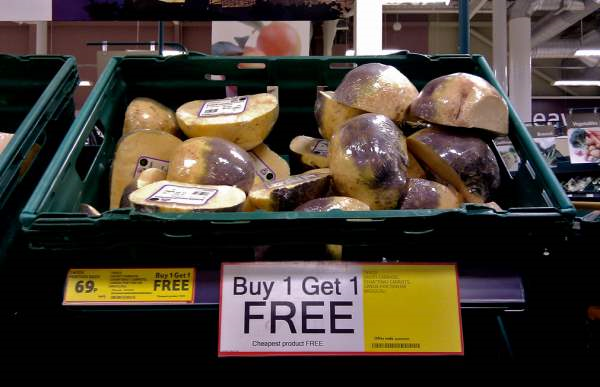 Photo credit Martin Deutsch via Flickr Creative Commons license
5.  Partnership package
Partner with non-competing businesses that share the same target audience and launch an all-inclusive package door hanger marketing campaign. A massage therapist, day spa and restaurant might partner together to promote the perfect Mother's Day gift package, for example, and distribute door hangers to targeted neighborhoods. The deal would cost less than buying all three services separately, yet still leave plenty of room for all three companies to profit. In this case, it's a win for everyone involved.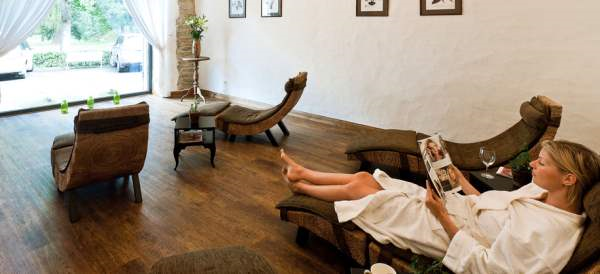 Photo credit Unique Hotels via Flickr Creative Commons license
What profit-boosting door hanger marketing campaign ideas do you have? Share them in the comments!