One of my recent blog posts stirred a bit of debate over which service offers the best landing page creation and optimization experience: Unbounce or Instapage? To settle the debate once and for all (or, at the very least, offer my updated opinion, since I had never tried one of the services), I put the two services head-to-head. The following presents my observations as I compared the two services and presents a final verdict on which I prefer.
Getting started
Starting free trials on both Unbounce and Instapage was quick and easy – on both sites. I just input some basic information, and I was off to the landing page editors.
Templates
Both editors prompted me to pick a template or select a blank page. I chose templates, because we're looking for the easiest path to a great landing page, right? Both services offered well-designed landing page templates, though I found Instapage's templates to be somewhat more visually interesting – perhaps in part because several Unbounce templates are light and dark versions of one another and Instapage seemed to have a larger variety of styles. Still, Unbouce boasts more than 80 templates to Instapage's 60-plus, and additional Unbounce themes can be purchased from Theme Forest.  The templates I selected were similar in layout, colors and purpose.
Unbounce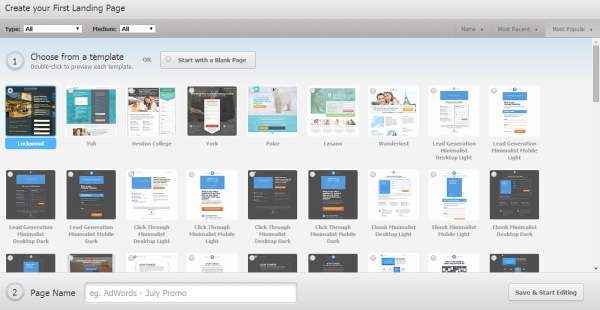 Instapage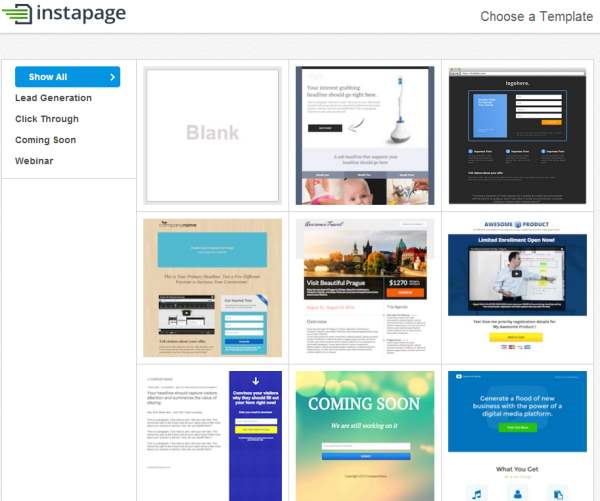 Education and support
Unbounce offers an introduction video that shows you how to use the landing page editor; Instapage uses a pop-up tour. Both offer "help" or "support" buttons for easy access to documentation, tours, forums and customer support.
Editor
At first glance, the Unbounce editor is loaded with features for customization. In fact, the interface might be somewhat overwhelming for those who want to build landing pages fast. However, many of the settings do not need to be touched – they're there for convenient customization, but I didn't need to mess with anything in the right sidebar.
Instapage's editor is clean and simple; new elements can be added from the top drop-down menus (as opposed to the left sidebar in Unbounce), and customization options aren't as evident – though you can add your own HTML and CSS if you'd like.
Unbounce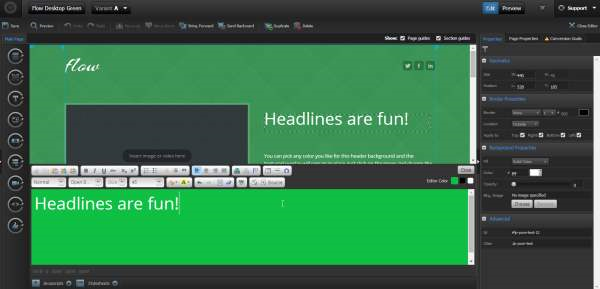 Instapage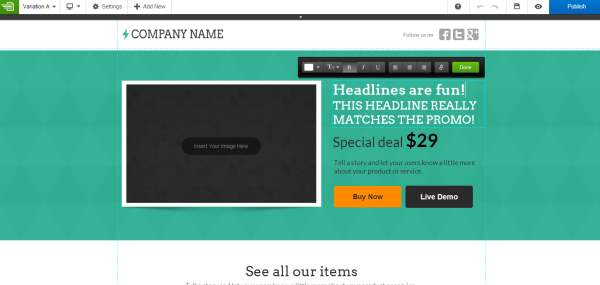 Unbounce features a built-in WYSIWYG editor for text, images and video. So does Instapage, though it has fewer controls. Unbounce has combined video/photo fields, while Instapage has separate elements dedicated to adding each respective media type. Both have easy-to-use drag 'n drop interfaces for text, photos, videos and buttons.
You can also quickly add new variations to both for A/B split testing and multivariate testing.
Unbounce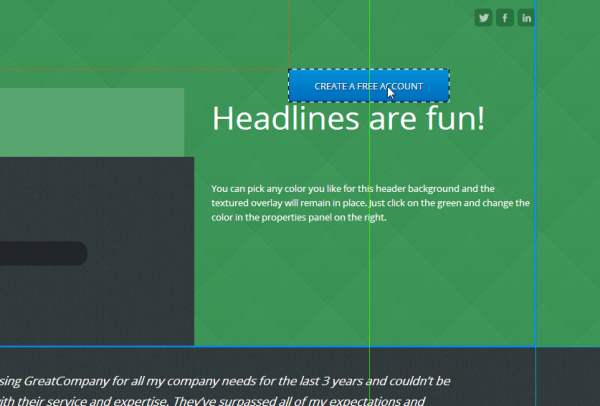 Instapage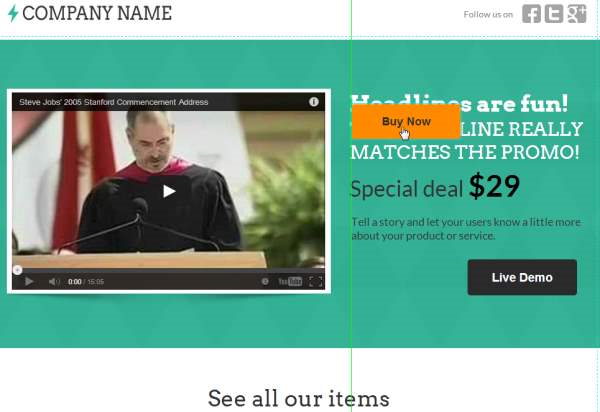 Publishing
Once I was satisfied with my landing pages, all I had to do was click a couple of buttons on each service to publish my landing pages (I didn't take them live). Both services allow for custom domains, so they appear to be hosted on your own server.
Analytics
Instapage features an analytics button to make it easy to track landing page performance with Google Analytics. To do the same on Unbounce you have to insert the Google Analytics code into the JavaScript box near the bottom left of the editor.
Mobile/responsive
Both Instapage and Unbounce offer responsive templates for mobile devices. You have to build these as separate variations and set them as your mobile templates. The process is easy, it would be nice if each template already had a mobile-ready template in addition to several variations that could be deployed after designing or laying out the initial landing page.
Integrations and marketing automation
Both Unbounce and Instapage both offer lots of integration with third-party services such as Mail Chimp, Aweber and Salesforce. In essence, both create outstanding lead generation launch pads.  One advantage Instapage has over Unbounce is its WordPress plugin, which lets you deploy your landing page right from your WordPress dashboard. Unbounce doesn't offer a dedicated WordPress plugin, but Zapier provides a way to connect the two services.
Unbounce


Instapage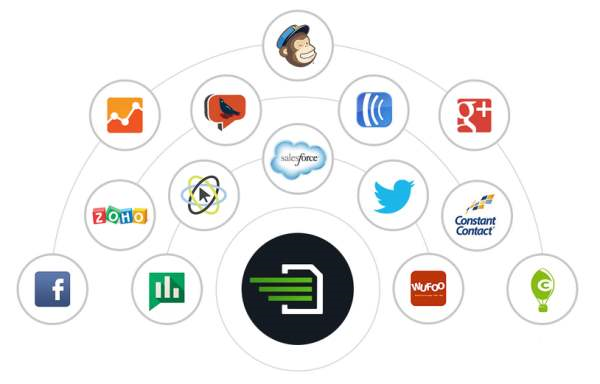 Overall ease-of-use
Both Unbounce and Instapage are incredibly easy to use, but I have to give the nod to Instapage for its clean interface. Instapage does allow for advanced customization, but custom features are easier to find, use and deploy via Unbounce.
Pricing
Instapage costs less than Unbounce, with the biggest differences in features being Unbounce's dynamic text replacement (for keyword-driven searches) and Instapage's WordPress plugin. Other than free trials and "starter" plans, both services offer three comparable tiers; they each offer up to 5,000 monthly visits in the first tier and up to 25,000 visitors in the second tier. Unbounce offers up to 100,000 visits per month for its third tier, though Instapage's third tier offers  unlimited monthly visits. Across the board, Instapage's plans are $20 cheaper than comparable Unbounce plans.
Unbounce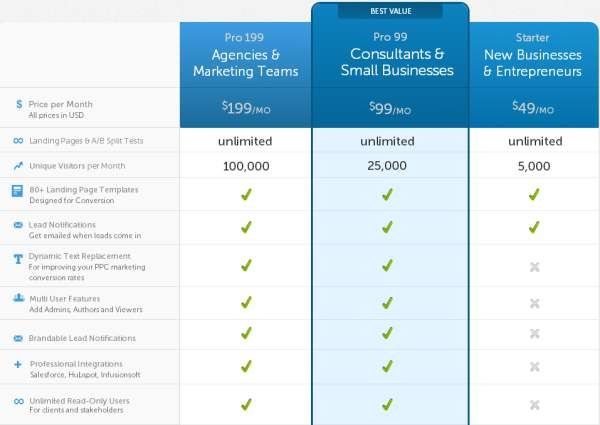 Instapage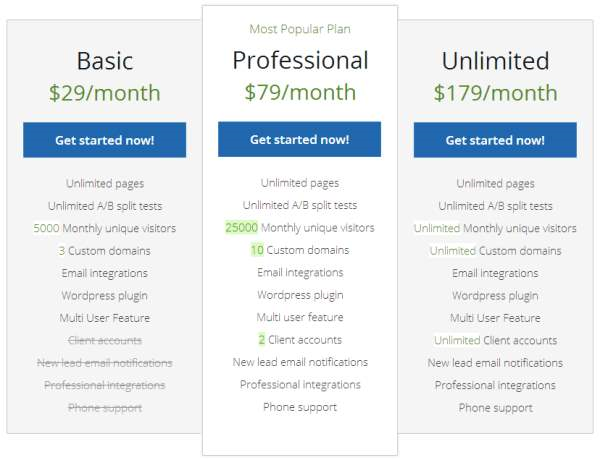 The verdict
In my original post – the one that sparked this debate – I named Unbounce the best landing page optimization tool. In terms of usability, we have a draw; though each service has its own nuances, they're both exceedingly easy to use and customize. In terms of features, it just depends what you want: if dynamic text replacement is critical, Unbounce is the answer; however, if you want to implement your landing page with WordPress, Instapage makes it fast.
Outside of a few key differences in utility and features, the services are very similar, and it's difficult to pick a clear "winner." However, money talks, and the fact that Instapage will save most users $20 per month ($240 annually) means I'm selecting Instapage as the best landing page optimization tool on the market today.
It's worth noting that none of this testing has to do with actual conversion rates – the only things that really matter when it comes to landing pages. If I could prove that one of the service's templates outperformed the other's, I would name that service the winner regardless of price. At the end of the day, both Unbounce and Instapage seem to give marketers powerful landing page building and optimization tools that will far out-earn each respective investment. Any marketing investment you can make that boost profits is a good investment in my book.
Now, it's your turn: do you prefer Unbounce or Instapage? A different service? Tell me why in the comments!