Today's business publications are abuzz with the latest and greatest online and mobile marketing strategies.  And while it is true that technology has given rise to new and lucrative marketing channels, it's also true that technology has made old school marketing tricks work even better today.  Not only is it possible for even the smallest businesses to print premium marketing materials at affordable prices, doing so presents the opportunity to leapfrog competitors who are busy trying to outbid each others' online ads and ignoring proven strategies.  When opportunity knocks, savvy marketers answer; so if you want to best your competitors you should take advantage of the following old school marketing tricks that work even better today.
1. Personalization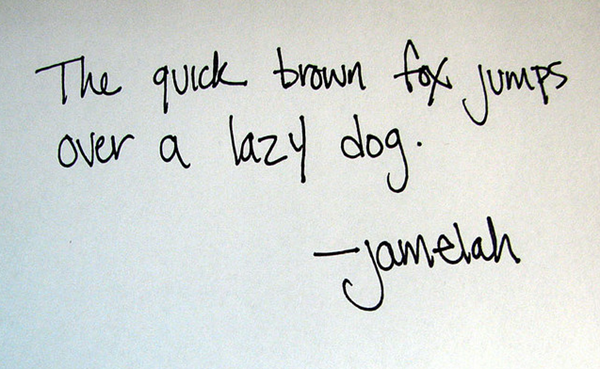 Image:  Handwriting by Jamelah, Creative Commons license via Flickr.
Technology has made it possible to launch a mass email campaign in which each email contains dynamic names and other data to lend the impression of personalization.  But everyone knows these fields are being automatically drawn from a database; even though the practice might increase response rates for a digital campaign, it won't beat the response rate from personalized print marketing.
Print postcards, greeting cards and invitations on C1S (coated one side) paper stock so you can include a handwritten note and signature; or, include your handwritten note and signature on letterhead.  Write out names and addresses on envelopes.  Such personal touches will increase your open and read rates, establish relationships and build customer loyalty, and ultimately result in greater profits for your business.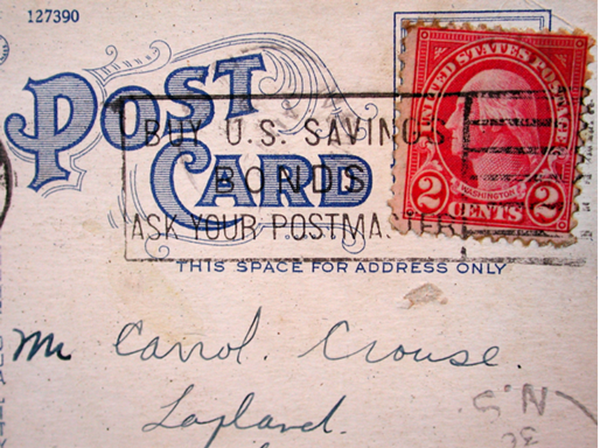 Image:  Old Postcard by Fugue, Creative Commons license via Stock Exchange
Every company wants to get customers to their website, and print marketing doesn't compete with this goal.  Rather, it serves as a means to drive traffic to your website, sign up for your email lists and social media, and take action on your special offer.  Postcard-to-website marketing remains one of the most powerful tools in your marketing arsenal.  Not only do postcards generate healthy response rates, they can be tracked so you can determine your return on investment and test different versions to maximize your success.
3. Poster, banner and flyer marketing
Image:  Banner Saturday Morning Market by Fifth World Art, Creative Commons license via Flickr.
Posters, vinyl banners and flyers are excellent marketing tools that allow you to get your message in front of a targeted demographic in locations your customers frequent.  Best of all, posters, banners and flyers go hand-in-hand with mobile marketing technology.  Ideas include QR codes that fuel email and social media sign-ups, AR codes that allow you to engage customers on-the-spot, and social apps that allow customers to share your offer or invite friends to join them.