Seeking a super color scheme for your Thanksgiving brochures, posters, flyers, catalogs and other marketing materials?  The following palettes, culled from ColourLovers, are perfect for crafting unique Thanksgiving designs that are both powerful and visually appealing.  Incorporate them into your designs and share them with us in the comments!
Cranberries are a Thanksgiving dinner staple, and this cranberry-themed color palette uses warm reds to contrast with soft wintry-fall colors.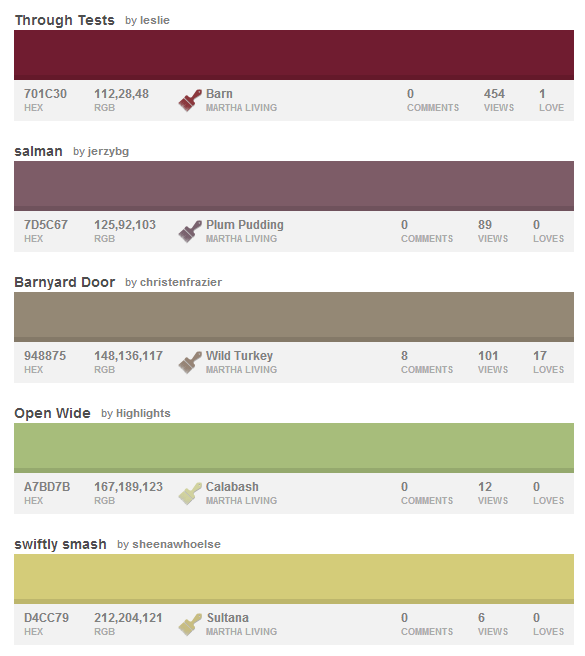 Cranberry is once again used to add contrast in this color palette, this time themed for a Thanksgiving turkey dinner with earthy tones.
An unforgettable name does justice to this bright color palette, themed around one of Thanksgiving's favorite desserts.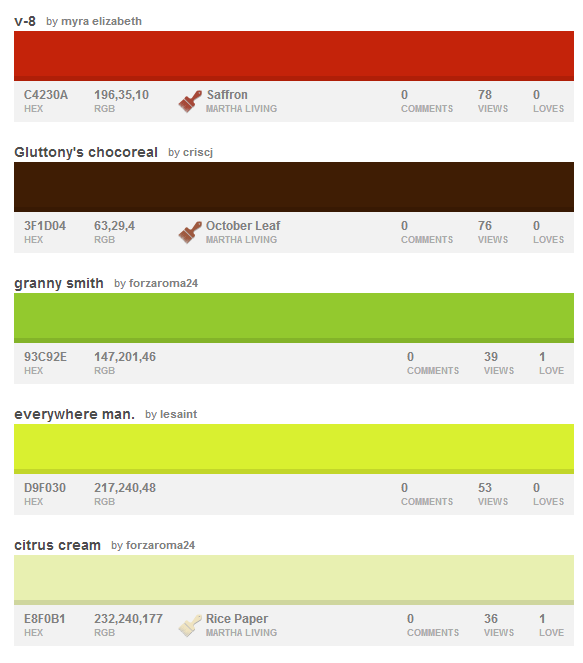 Bold cranberry adds stark contrast to the icy hues in this cool and colorful palette.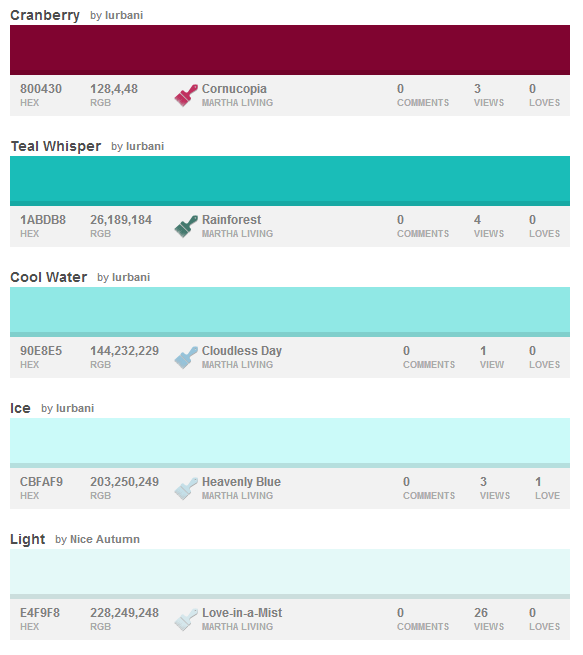 A pale green on dark and brown hues makes me think of someone who is sick from eating too much at Thanksgiving dinner!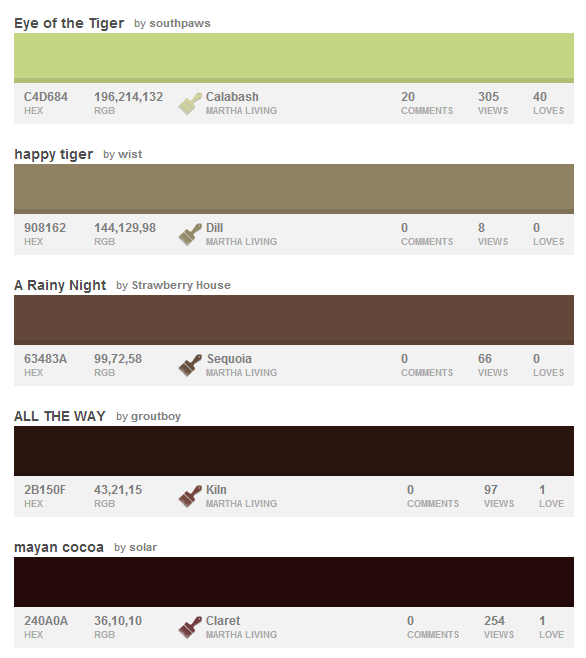 One of Thanksgiving's most famous symbols lends its colors to an outstanding color palette, perfect for Thanksgiving posters, catalogs and greeting cards.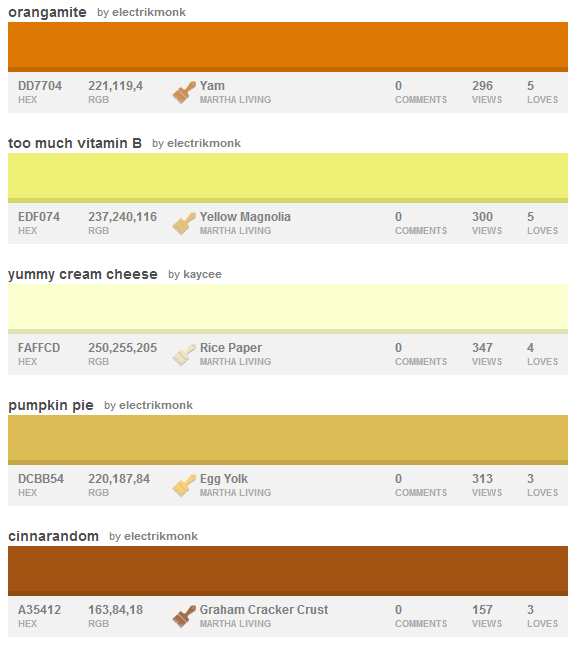 Rich oranges and greens make this color palette stand out, named for the Indian feather headdresses worn by Squanto and Co.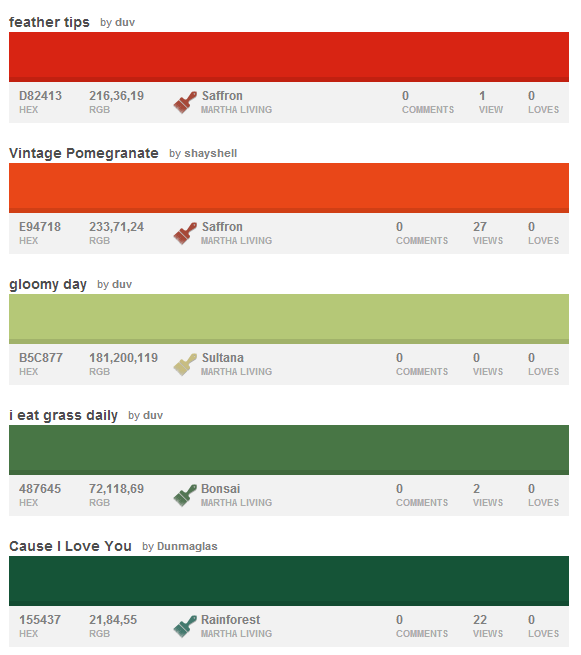 From ocean hues to dark winter nights to bright August days, this color palette captures the Pilgrim's journey in visual metaphor.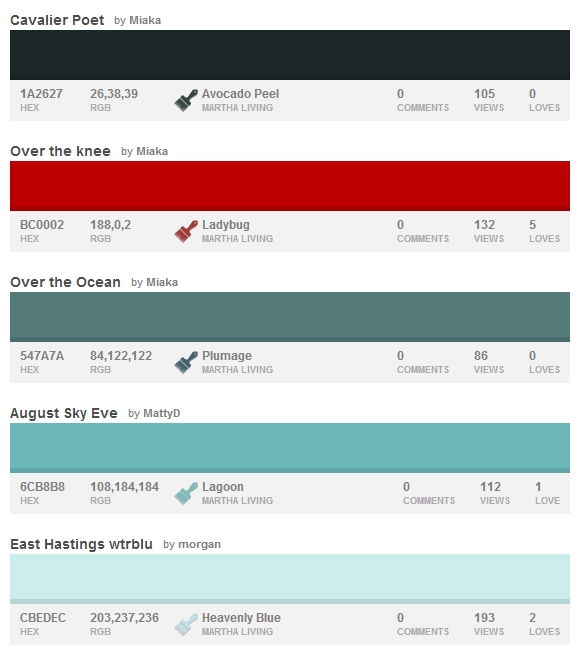 Does Thanksgiving dinner constitute the most beautiful table spread?  Perhaps, given how well these colors go together, each named for a favorite Thanksgiving dish.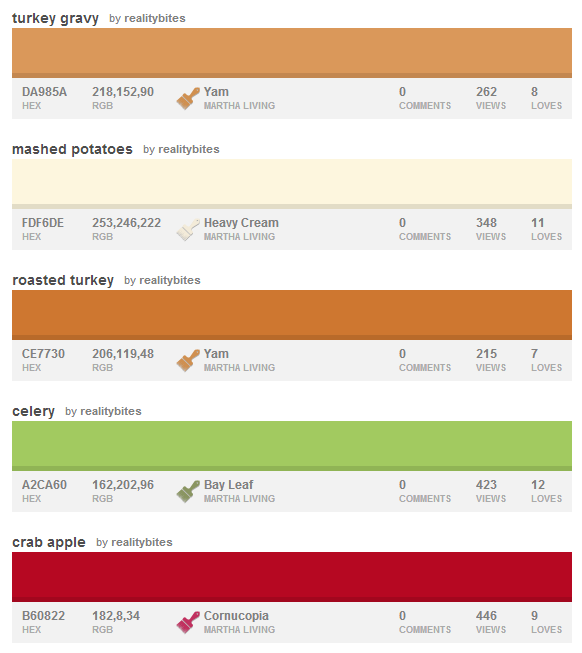 Modern Thanksgiving wouldn't be the same without a football game on television, and this scheme captures the color of the season for use in graphic design.