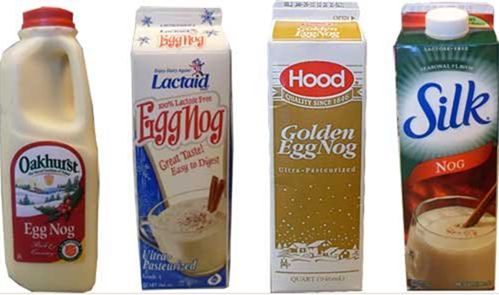 Image from "The Eggnog Challenge" on The Concord Insider
Do you get excited about eggnog over the holidays?  If so, you're not alone: millions of people enjoy the creamy beverage every year, many of them realizing its intoxicating "benefits."  Many brands compete for a piece of the lucrative eggnog sales pie, and to differentiate themselves (since you can't taste-test out of the grocer's refrigeration units) they employ creative package design, such as the 10 eggnog package designs listed below.
The foil-stamped borders are bright accents for a classic eggnog label with vintage appeal.

A smooth, modern design that extends from label to bottle is the hallmark of the Northern Lights brand eggnog, which also has a very Christmas-y theme.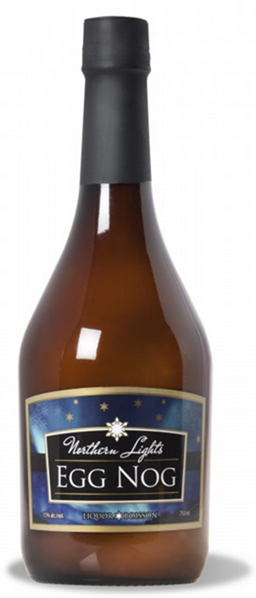 An illustrated cow demonstrates eggnog's dairy origins in this bright, fun design that makes you want to buy.

I love this classic, nearly two-toned eggnog label because it looks traditionally distinguished and defined, complete with an antiquated sketch illustration.  I have to admit I was surprised to learn it goes for about $8 a bottle!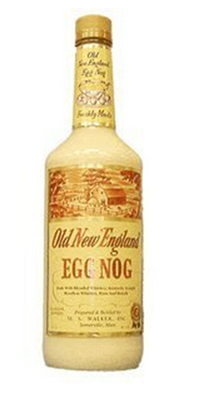 A countryside winter scene makes you feel at home, while modern touches such as the line "crammed full of goodness" add a modern flavor you can't resist.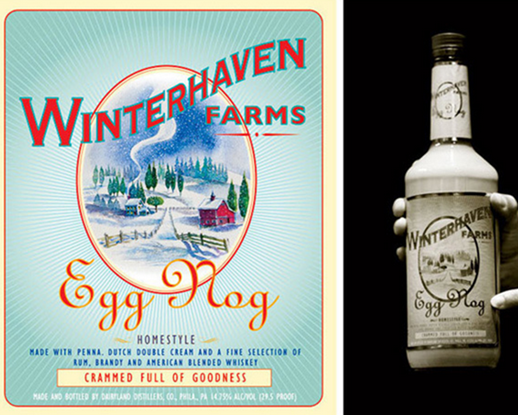 One of America's top beverage and dairy brands pulls you in with an image of an enticing up of eggnog; not bad for your basic supermarket brand.
Santa and his elves make appearances on these creative eggnog package designs.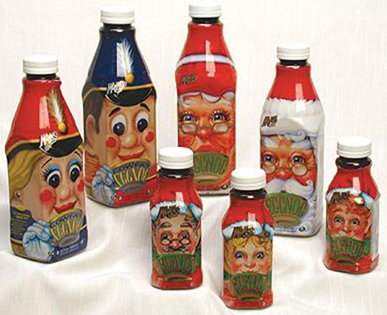 Clean with plenty of white space, cool colors and a neat play on the text ("nog"), this is the most modern and minimalist design on the list.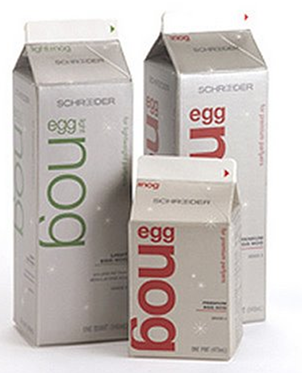 Several distillers make their own eggnog, such as Evan Williams and Jim Beam, but this Southern Comfort package design is the best because it retains well-known brand qualities while still promoting its eggnog as a separate and distinct product.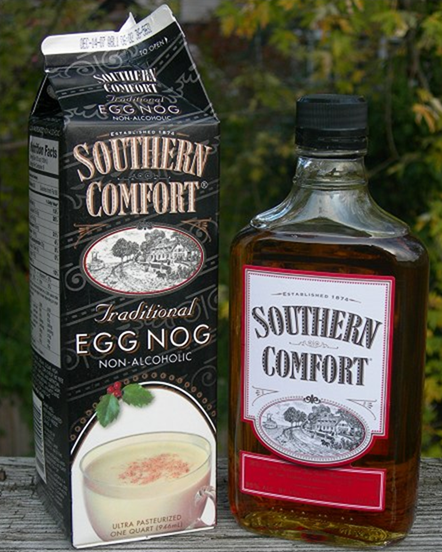 Another clean, modern, illustrated design; this time a scene any of us could witness from our own backyards. The idea is to make you feel at home, yet trendy; and it works.