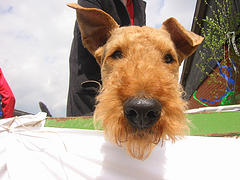 Sending photo cards remains one of the hottest ways to keep in touch, especially since today's technology has made it incredibly easy for anyone to send photo cards to friends and family. Despite this ease, many people limit themselves to sending photo cards only around the holiday season; but personalizing correspondence with photos is a touching sentiment for many applications.
Thus, I present five new (and creative) ways to use photo cards:
1. Vacation postcards
Vacation postcards aren't new, but photo card printing technology means you can skip the bland pre-printed vacation scene postcards and send family and friends vacation postcards of your own family enjoying your vacation – almost instantly! All you have to do is take a photo of your family on the beach, at a landmark or anywhere else; pop it into your computer and create your photo card, and then send it off to be printed and mailed.
2. Honeymoon/wedding thank-you cards
Many newlyweds wait until they return home from their honeymoons before they send their thank-you cards, but you can jump the gun by sending photo cards directly from your honeymoon destination. Like vacation postcards, instant upload, printing and today's technology lets you send a unique and relevant greeting to share with your friends and family. If you don't want to unpack the PC (or Mac) on your honeymoon, simply save your photos until you get home and make your photo cards then.
3. Get well cards
When a loved one is ill friends and family often send get well cards. You can personalize get well cards as photo cards, which can be especially meaningful when the kids or grandkids can't visit the hospital or your loved one is hospitalized in another state.
4. Sports cards
Highlight children's athletic endeavors with photo cards designed to look like sports cards, complete with fun "statistics!"
5. Wish lists
Instead of creating a bland text wish list for your birthday or wedding, get photos of the things you want most and create a wish list collage to send as a photo card. Have fun with it and place little check boxes next to each item.
Image use Creative Commons license via Flickr.