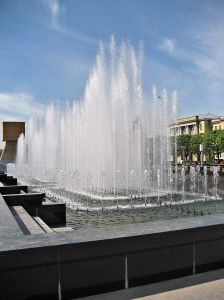 To small businesses, finding the perfect niche can be likened to finding the Fountain of Youth — it will sustain you forever.
Identifying the perfect niche can indeed be like finding a needle in a haystack, but it's well worth the effort. Ultra-defined niches in the right market serve as a fast track to the top and attract customers with cash in hand. Your marketing dollars aren't wasted, and your return on investment is high. Behold the power of the super-niche.
The Joomla! open source content management system is a rising star and serves a market ripe with potential super-niches. Take the aspiring web developer as an example: Our web developer knows that to increase his value he needs to find his niche or be a journeyman, a jack of all trades and master of none. So, he chooses to be a Joomla! developer. He's found his niche.
But his niche isn't good enough. There are tons of Joomla! developers, and so the competition is fierce, and fees are diluted. If our web developer truly wants to make his mark, he needs to specialize in a sub-niche. He knows that every Joomla! website needs a Joomla! template, so he decides to specialize in coding Joomla! templates. His super-niche. If he markets his services to the right people, he will be a success and, if his work is good, he will become the authority on Joomla! template development. And he will be wealthy.
Every industry can be similarly broken down to reveal niches, sub-niches and finally super-niches. Do your homework and identify three potential super-niches in your market. What are they? Can you harness their power?