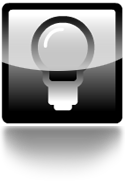 Nearly every entrepreneur is always on the lookout for new marketing avenues, and 2009 has brought a slew of newcomers that create opportunities for you to increase business efficiency and spread the word about your products and services.
Here are three innovative websites you can use to market your business:
Power.com — If you're into social networking, this website lets you access multiple social network accounts from one platform so you can instantly post your company news. Facebook, Twitter, Hi5, Orkut, MySpace, and more are all accessible from the Power interface; saving you time and therefore money in your marketing endeavors.
TweepMe — Another social networking concept, TweepMe lets you pay a nominal fee (around $12) and in return you get at least 4,000 Twitter followers. The price is cheap, and the rewards can be huge. Some of your new followers could be potential customers, but what's more important is the clout that having 4,000 followers will bring to your Twitter posts. Hey, if 4,000 other people buy into what you're saying, why shouldn't I?
Trendrr — Trendrr has been around for a few years, but it's rapidly gaining in popularity for businesses seeking new niches through pinpoint market research. Compare popularity trends, rates, and draw conclusions between an unlimited number of variables (say, the number of gun purchases in relation to the number of Democrats in Congress over time) so you can position your company to take advantage of these trends for profit. Trendrr even helps you anticipate new trends before they go mainstream, so you have time to act before you're forced to react.
Light bulb icon use courtesy
WebDesign-Guru
.