Now's the time to be rewarded for being a Twitter addict! If you retweet PsPrint's new sales promotion today and tomorrow, you'll be entered into a drawing for a $50 Amazon gift card! Perhaps you've been following PsPrint on Twitter all along, or maybe you didn't know we have a Twitter profile – no matter, because everyone is eligible to participate in this Twitter contest.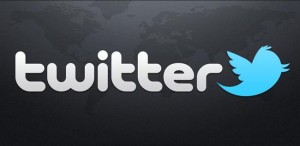 Starting today through the end of day Friday, everyone who retweets PsPrint's sale tweet will be eligible to win a $50 Amazon gift card. Any Twitter user can retweet the promotional tweet, as is, without changes. That will enter you into the drawing that ends Friday. Twitterers with locked accounts are not eligible.
The promotional tweet will resemble this:
On sale: 60% Off Brochures, 50% Off Business Cards, 40% Off Stickers, 40% Off Posters and more http://www.psprint.com/
Therefore, the retweet must follow this model:
RT @PsPrint: On sale: 60% Off Brochures, 50% Off Business Cards, 40% Off Stickers, 40% Off Posters and more http://www.psprint.com/
The following are the official rules for this contest. Any questions? Feel free to ask in the Comments below. Good luck!
Rules and Regulations
1. Requirements
To be eligible users must retweet the specified post exactly as published between the times of 11 a.m. on 06/16/11 through 5 p.m. PDT on 06/17/11. Users with locked and/or protected tweets are not eligible.
2. Participants
Twitter users who correctly retweet the specified promotional posting.
4. Schedule
June 16, 2011 through June 17, 2011.
5. Awards / Prizes
One $50 Amazon gift card.
6. Award of Prize
Each participant who correctly retweets the specified post will be entered once into the drawing for the gift card.  Winner will be chosen at random from all complete and valid entries.
7. General Conditions
1.       The Sponsor and Promoter of this Contest is PsPrint, 2861 Mandela Parkway, Oakland, CA 94608.
2.       Participants may not be employees of PsPrint, connected advertising and promotional agencies, their respective affiliates and associates, or such employees' immediate family members or persons with whom such employees reside.
3.       All participants must be of age 18 or older.
4.       PsPrint retains the right to extend the contest submission closing date, and other key dates without further notice.
5.       Incomplete, incorrect or otherwise unsuitable entries can be disqualified at PsPrint's sole discretion.
6.       PsPrint is not responsible for lost, misdirected or delayed entries. Entries received by methods other than those outlined will not be accepted.
7.       Proof of identity must be produced on request.
8.       Valid Twitter account and email is required to participate in the contest. Submissions with invalid emails will be subject to invalidation at PsPrint's sole discretion.
9.       The prize is not redeemable in cash and must be accepted as awarded. PsPrint retains the right, in its absolute and sole discretion, to make substitutions of equivalent kind or approximate value in the event of the unavailability of any prize or component of the prize for any reason whatsoever.
10.   In accepting the prize, the winner acknowledges that PsPrint may not be held liable for any loss or damage associated with accepting or using the prize.
11.   By submitting an entry, Participants acknowledge their acceptance and understanding of these Rules.
12.   All prizes will be net of any taxes PsPrint is required by law to withhold. All taxes imposed on prizes are the sole responsibility of the winners.
13.   PsPrint may require all prize winners to complete a W-9.
14.   PsPrint will send prize winners a 1099, if required by the IRS.
15.   To the extent permitted by law, Participant agrees to hold PsPrint LLC, its respective directors, officers, employees and assigns harmless for any damage caused or claimed to be caused by participation in the Contest and/or use or acceptance of any prize.
16.   Any false information provided within the context of the Contest by any Participant concerning identity, mailing address, telephone number, email address, ownership of rights or non-compliance with these Rules or the like may result in the immediate elimination of the Participant from the Contest. PsPrint further reserves the right to disqualify any Entry that it believes in its sole and unfettered discretion infringes the rights of any third party, otherwise does not comply with these Official Rules, or violates US law.
17.   PsPrint is not responsible for electronic transmission errors resulting in omission, interruption, deletion, defect, delay in operations or transmission. PsPrint is not responsible for theft or destruction or unauthorized access to or alterations of entry materials, or for technical, network, telephone equipment, electronic, computer, hardware or software malfunctions or limitations of any kind. PsPrint is not responsible for inaccurate transmissions of or failure to receive entry information by participants on account of technical problems or traffic congestion on the Internet or at any Web site or any combination thereof. If for any reason the Contest is not capable of running as planned, including infection by computer virus, bugs, tampering, unauthorized intervention, fraud, technical failures, or any other causes which corrupt or affect the administration, security, fairness, integrity, or proper conduct of the Contest, PsPrint reserves the right at its sole discretion to cancel, terminate, modify or suspend the Contest. PsPrint further reserves the right to disqualify any Participant who tampers with the submission process or any other part of the Contest. Any attempt by a Participant to deliberately damage any Web site or undermine the legitimate operation of the Contest is a violation of criminal and civil laws and should such an attempt be made, PsPrint reserves the right to seek damages from any such Participant to the fullest extent of the applicable law.
18.   Under no circumstances shall the submission of an Entry into the Contest, the awarding of a prize, or anything in these Rules be construed as an offer or contract of employment with PsPrint. You acknowledge that you have submitted your Entry voluntarily and not in confidence or in trust. You acknowledge that no confidential, fiduciary, agency or other relationship now exists between you and PsPrint and that no such relationship is established by your submission of an Entry under these Rules.
19.   This contest is subject to all US laws. These Rules shall be governed by, subject to, and construed in accordance with the laws of the United States of America. If any provision(s) of these Rules are held to be invalid or unenforceable, all remaining provisions hereof will remain in full force and effect.
20.   Prize items lost in transit/transmission are solely the responsibility of the winner. Any reissue or replacement of a lost/destroyed prize or prizes is at the sole decision of PsPrint.