As a graphic designer, you have the unique ability to create your own heartfelt (or humorous) greeting card to give to your special someone on Valentine's Day. I particularly like firing up Photoshop to customize my Valentine's Day greeting cards but even though I know my better half very well I sometimes struggle for inspiration.
I always want to outdo last year's card, and browsing the aisles at Hallmark or the local supermarket usually doesn't cut it for me. Store-bought cards seem to lack imagination – they're too commercial, too form-fitting or simply too unoriginal. No, when I want to design something truly special I look to other designers who have shared their unbridled Valentine's Day creative greeting cards designs through networks such as Behance. Here are a few of my favorite creative greeting cards for Valentine's Day you can use for inspiration for your own designs this February. A message in each heart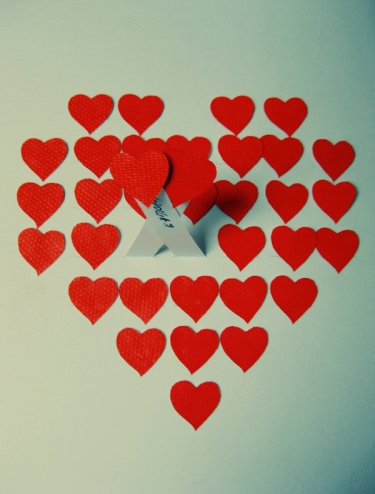 Do you have a lot to say but never enough room to say it? Mimic this inspiring and creative greeting card design that has 34 printed hearts on a card. When your significant other pulls on each heart, a message is revealed beneath. I love you more than zombies love brains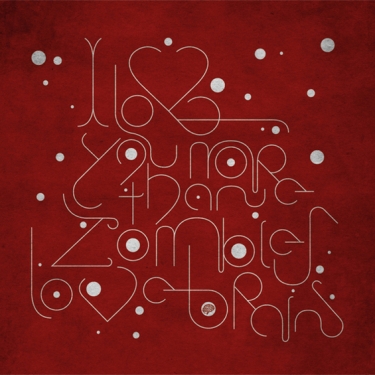 Personalization is the reason we go to such great lengths to design creative greeting cards for our loved ones. What could be more personalized than this card, designed for a horror fan? The message aside, I love the designer's creative use of thin lines to create letters and shapes in an elegant layout. I could see this Valentine's Day greeting card printed as a die cut or a foil stamp to add even more flair. Too wit too whoo I love you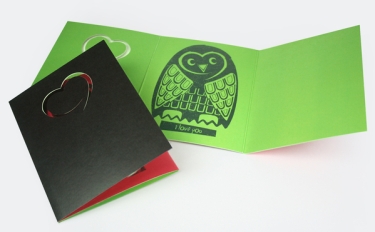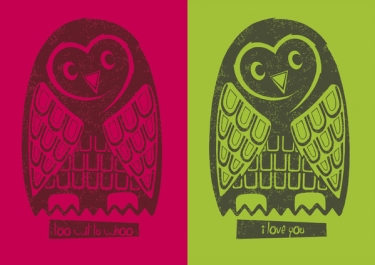 An elegant-yet-scintillating die-cut heart design on the front that, when opened, reveals a two-paneled romantic message in red and green. Notice how the outline on the owl's head matches that of the heart die cut on the front? That's cohesiveness in design! What are your favorite creative greeting card designs for Valentine's Day?