Independence Day, the Fourth of July, is just behind us so I thought it would be timely to unleash my list of five awesome American flag design tutorials. These tutorials cover more ground that your average "here's how to draw stripes," "here's how to make stars in Photoshop" tutorials (though those techniques are included). If you've ever wondered how to get a wavy or rippled effect from your flags, how to draw realistic American flags in Illustrator and Photoshop, or even how to create an American flag with CSS, look no further!
Design a waving American flag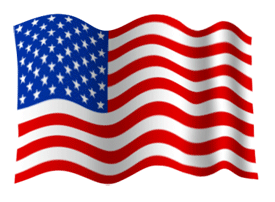 This simple tutorial shows you how to craft a waving American flag in easy-to-follow steps. You have to have a vector or clipart image of the flag to start, however, so look to the next tutorial to learn how to start from scratch. Create an American flag from scratch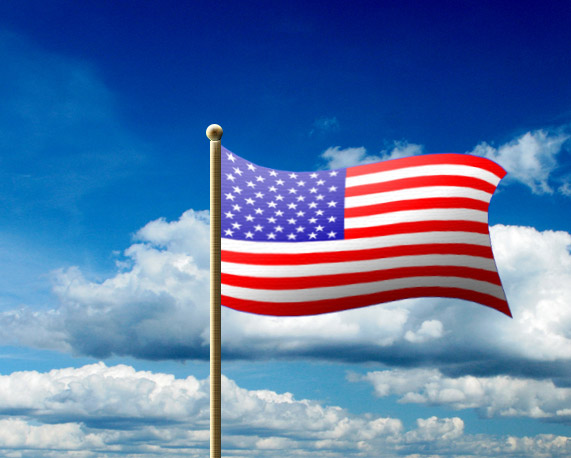 This is the only tutorial listed here that doesn't assume you already have a flat American flag design. It walks you through all the steps you need to take to first draw your American flag and then hoist it up on a flag pole to wave in the wind. Design a ruffled American flag
Going for the ruffled fabric look versus the wind wave look? No problem – you can easily do that with Photoshop, as described in this American flag design tutorial. Add an American flag into text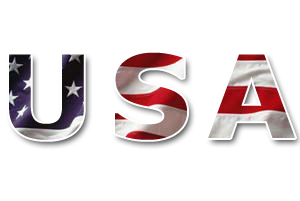 Use Photoshop to create text filled in with your favorite image of the American flag with this step-by-step tutorial. Make an American flag with CSS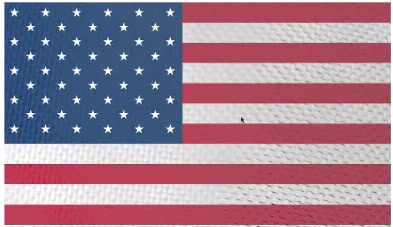 This is a neat trick for you web designers who love the power and flexibility of Cascading Style Sheets. With a simple star image you can use CSS to craft an amazing American flag for your web page, blog or Facebook page.