The web is a wonderful realm for graphic designers, as it should be. After all, graphic designers are the driving force behind much of its innovations; not to mention the fact that they're responsible for skinning every single interface on the web. When people think of Facebook, they think of what they see and how they interact with it. Real images, mental images, brand images, identity: They're all dictated by graphic designers. The web is so grateful to graphic designers that it has plenty to give back. There are probably millions of websites and resources dedicated to graphic designers. Admittedly, most are the brainchildren of graphic designers, but that's for the best. When other graphic designers create resources you can use to learn and experiment with new designs, increase productivity and make more money, everyone wins. You'll win, too, when you use the resources available to you at the following 100 websites every graphic designer should know.
Blogs and Magazines
Read these graphic design blogs and magazines, and you'll become an expert in no time.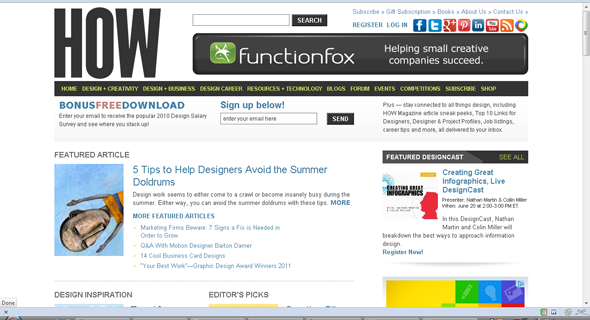 The award-wining print magazine's version is its own animal, with excellent tips, thoughtful articles and resources for graphic designers at all levels.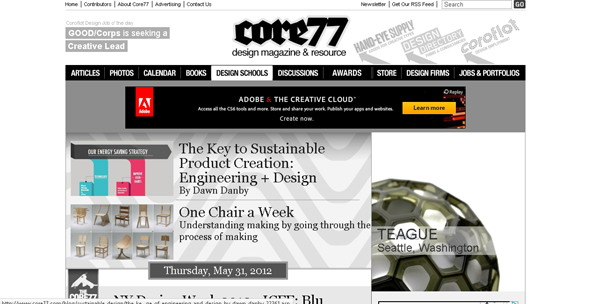 Core77 is focused on industrial design and goes above and beyond being a simple magazine with an interactive community and engaging events.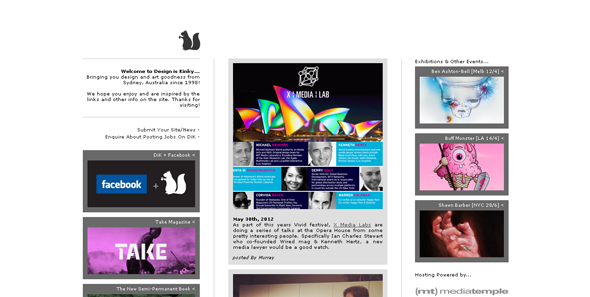 This Australian-based blog showcases a lot of contemporary design work, perfect for discussion and debate among graphic designers.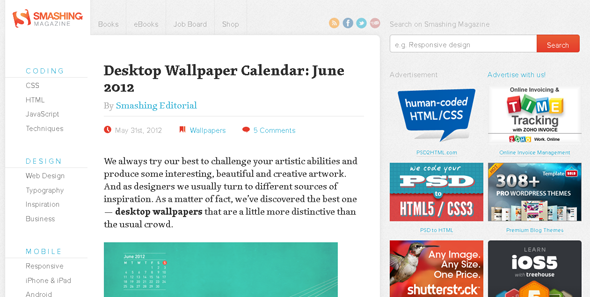 A hugely popular graphic design magazine with a diverse array of features and resources.
If your specialty is package design, you don't want to miss this showcase of before and after photos, brand spotlights and studio spotlights.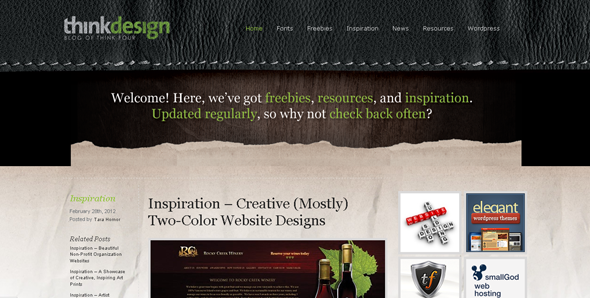 An excellent all-around blog complete with articles, resources and freebies you can use on the job.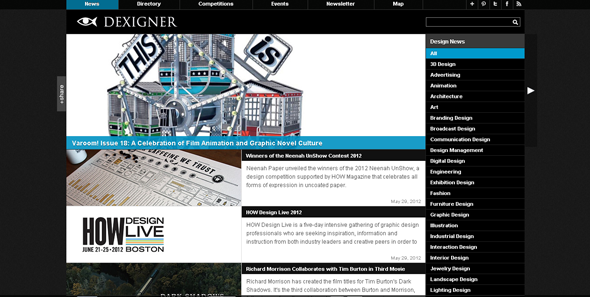 Keep up on graphic design industry news with this website that has enjoyed longstanding popularity.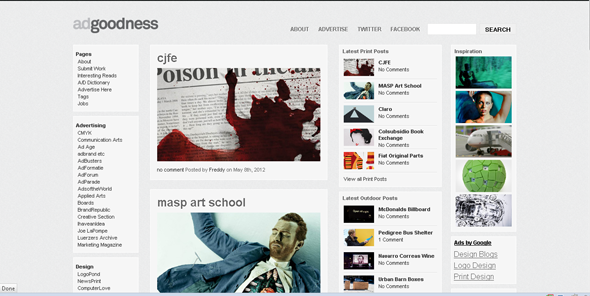 Review and comment on the latest advertising designs on this fun and addictive blog.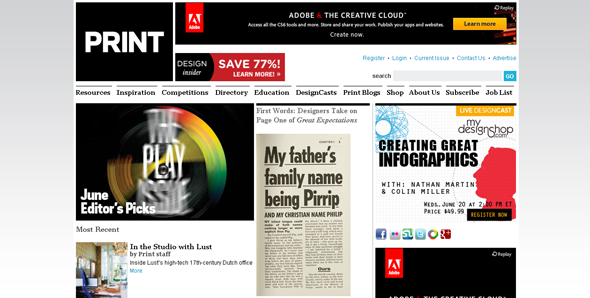 The name says Print, but this well-established magazine covers everything having to do with communication, including excellent pieces on design.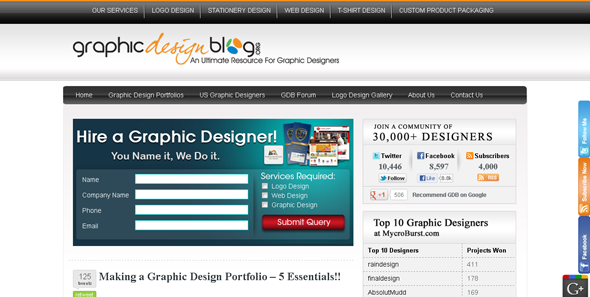 This blog is a never-ending source of interesting discussions surrounding the topic of design.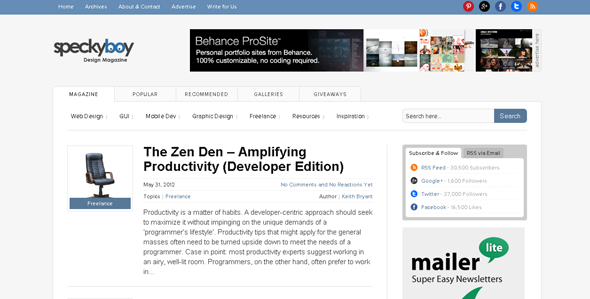 Favored by many graphic designers, Speckyboy covers a versatile range of design topics, including productivity and freebies.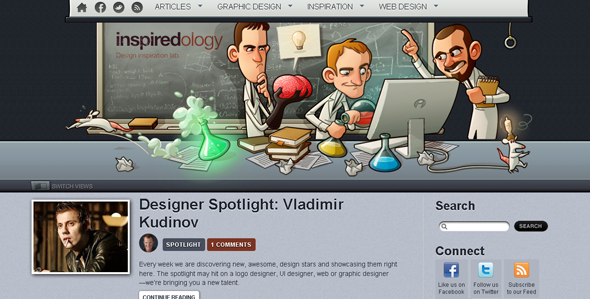 Touted as a design inspiration lab, Inspiredology features some of the coolest graphic design work you'll find anywhere.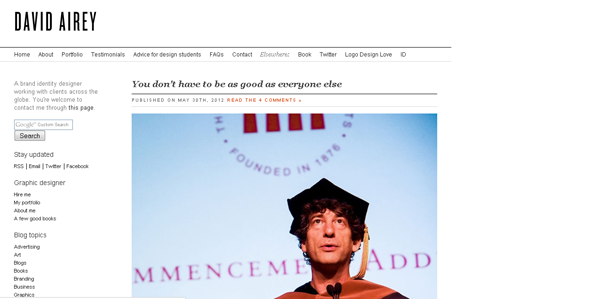 David Airey is perhaps the most visible designer online. When someone's identity is that well established, you tend to listen to his advice on identity design.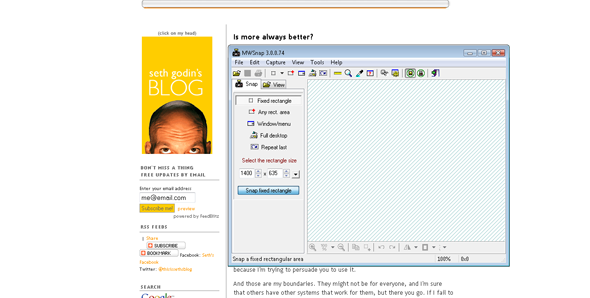 Though not a blog focused on graphic design, if you're in business as a firm or freelancer – or just in the business of making more money – then it literally pays to read Seth Godin's blog.
Education
Want to develop mad skills? The following websites offer both free and paid graphic design tutorials and education. Note: These are website courses, not online universities, which you can find via an online search.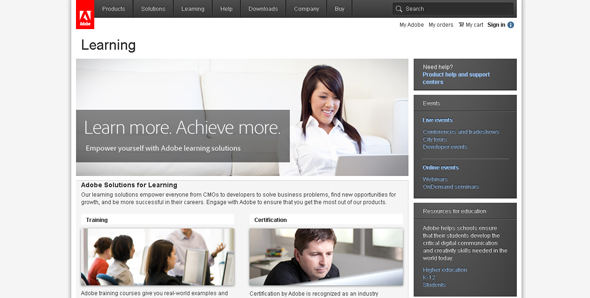 A complete training and certification resource for the Adobe suite of products, the most popular graphic design software on the planet.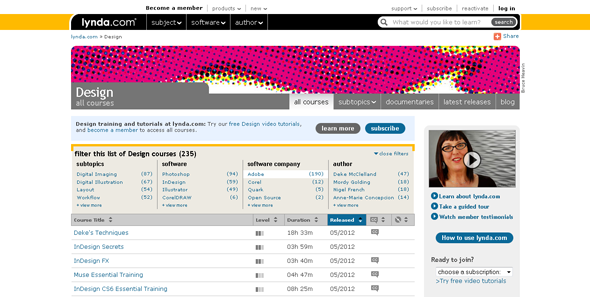 Lynda is one of the best-marketed paid learning websites online, and has a robust design course section for beginners and advanced designers who want to hone their skills.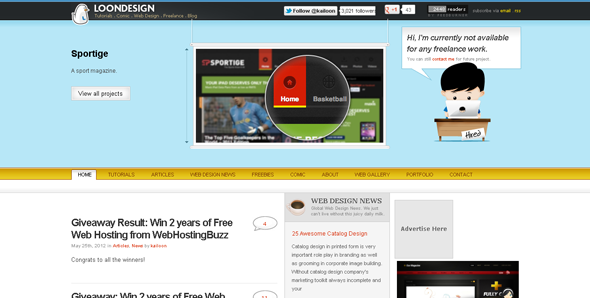 Not strictly a design course or tutorial website, but has some excellent tutorials on graphic design that are worth a look.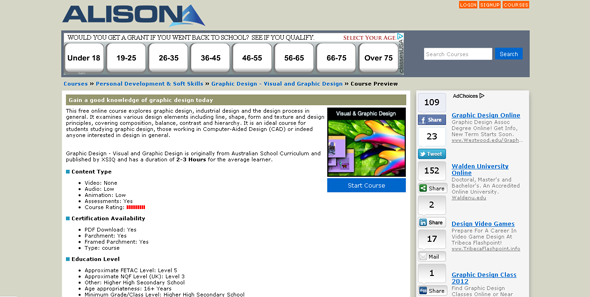 Gain an understanding of graphic design standards and expectations in this free course.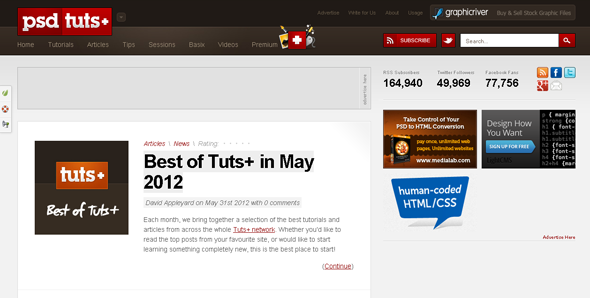 Looking for a wide range of expert – and awesome – Photoshop and Illustrator tutorials? You'll find them here.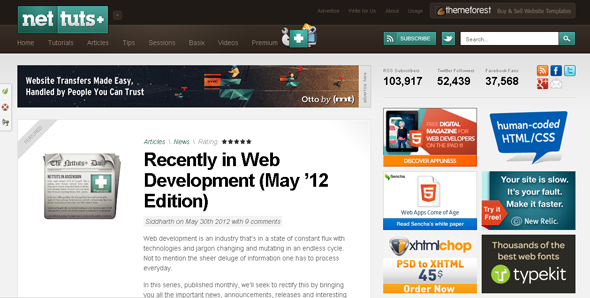 Just like PSD Tuts+, but geared for web design.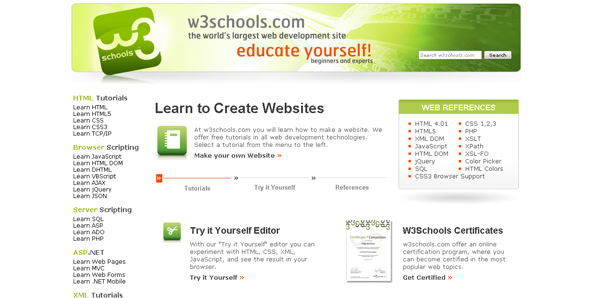 If you're a web designer and want to learn more about CSS3 and HTML5, among other coding and design overlaps, the free lessons offered here are perhaps the best you'll find.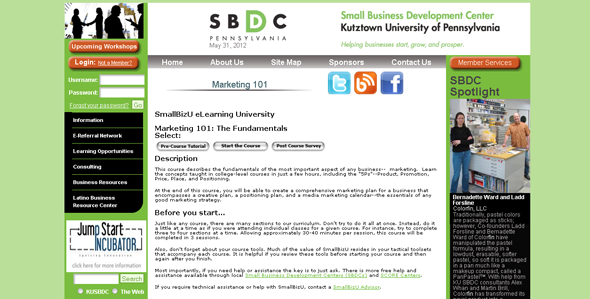 Part of a suite of free courses offered by the Small Business Development Center at Kutztown University of Pennsylvania. As a graphic designer, a solid grasp of marketing strategies will help you land – and keep – clients.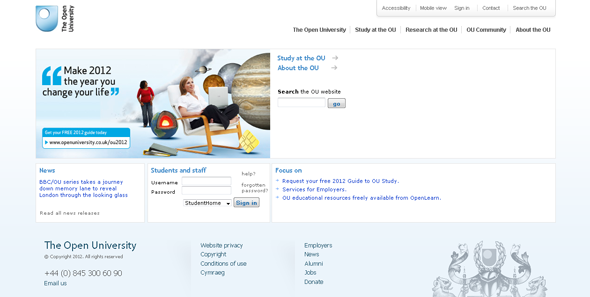 Featuring free courses on everything on a vast variety of topics, graphic designers will love courses that focus on specific and theoretical aspects of design, such as how to design a user interface.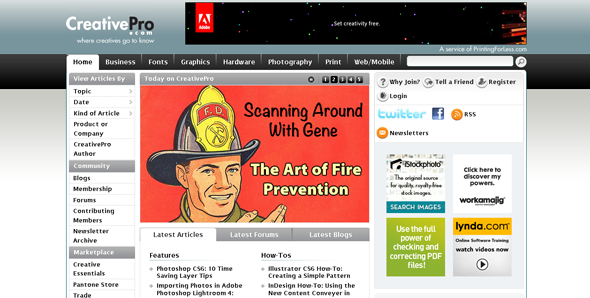 Creative Pro boasts a helpful community to go along with its graphic design tutorials.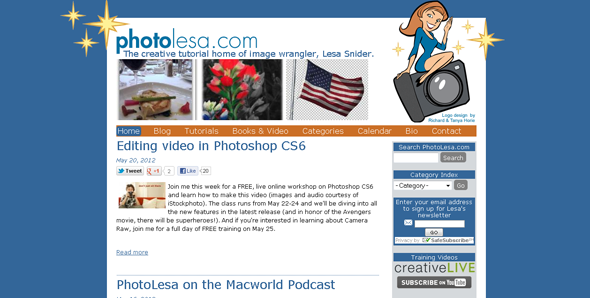 Photo editing tutorials for graphic designers and creative photographers.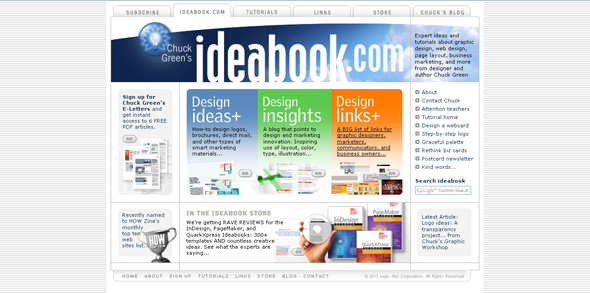 Tons of how-to tutorials plus an inspirational blog with even more great ideas.
Typography
Savvy graphic designers know that great typography is essential to compelling design. Your typography will be out of this world when you take advantage of these websites.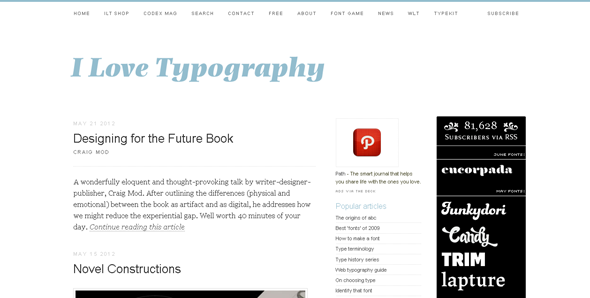 An informative blog about typography with lots of useful information, tutorials, resources and links.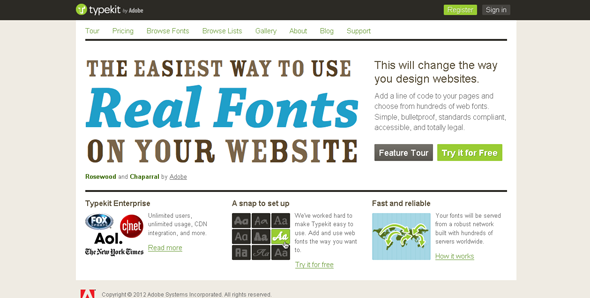 An Adobe service that allows you to use "real" fonts on your websites by adding a line of code.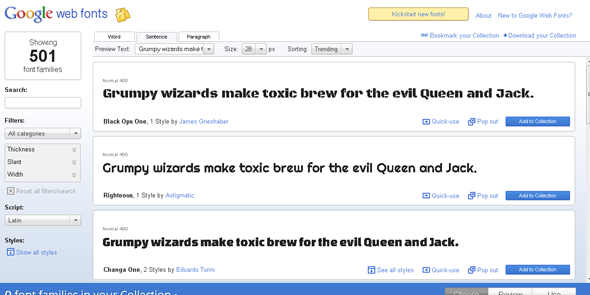 Google's free service allows you to add a line of code to your websites so you can use a whole suite of professional fonts. Very much like Type Kit.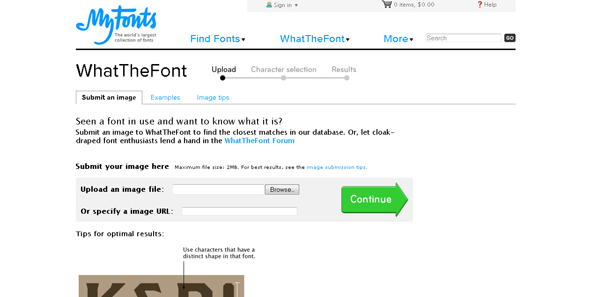 Not sure what font you're looking at? Take a screenshot and upload it to What The Font, which will guide you to the answer – then give you a link to download the font and use it yourself!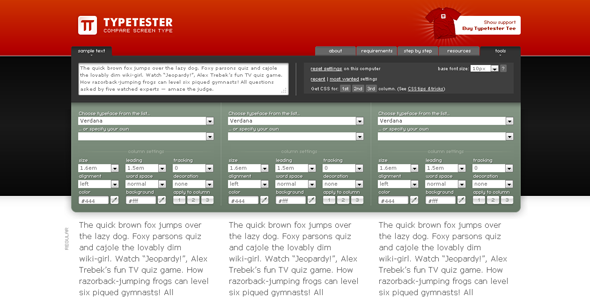 As the name implies, this free tool allows you to test several fonts in various styles against one another to select the best for your project.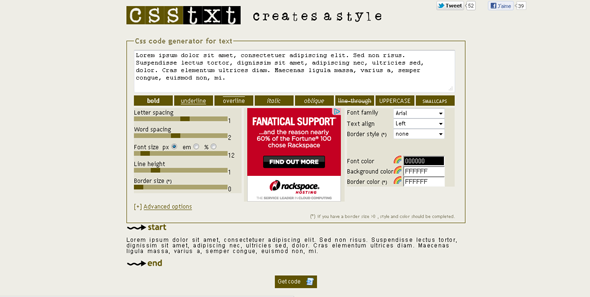 Set your font style, and this free tool generates the appropriate CSS code to reproduce your style on the web.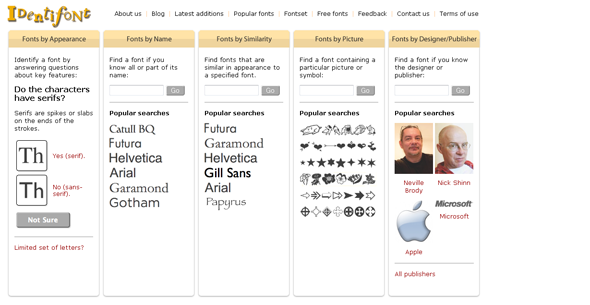 A very popular free service that help you pick the perfect font for your project as well as identify any fonts you've seen online or in print.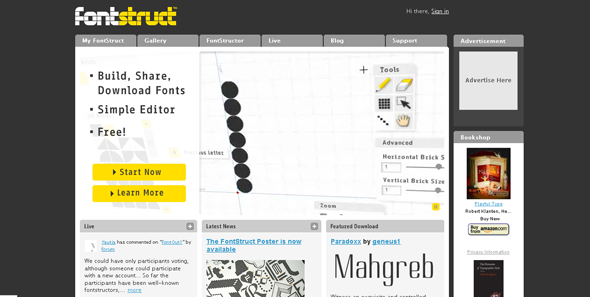 Make your own custom fonts with this easy-to-use GUI. Even novices can craft their own fonts – it's that easy.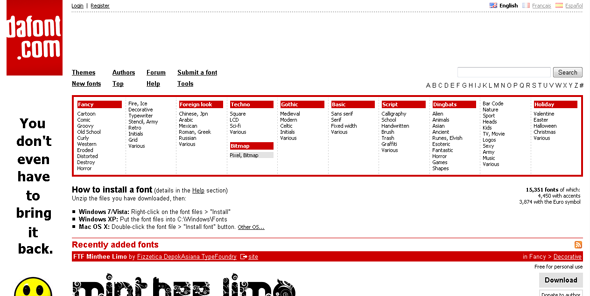 Thousands of free fonts for download can be found on this website. You can even input your own text to compare fonts – perfect for deciding on logo and headline fonts.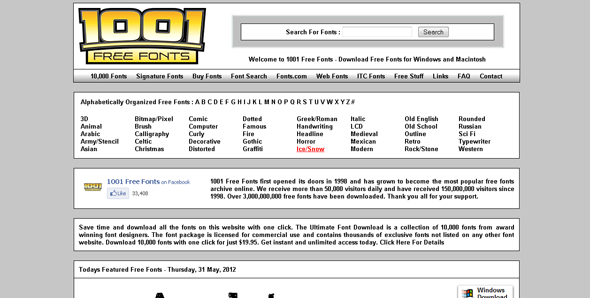 The name says it all; another excellent resource for free fonts you can use in your own designs.
Inspiration
Have a nasty case of designer's block? Be inspired with these showcase websites that allow you to preview the work of other designers.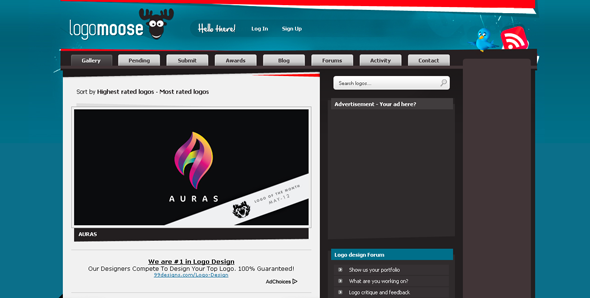 Keep up with the latest logo design trends by browsing this website, updated daily with new logos.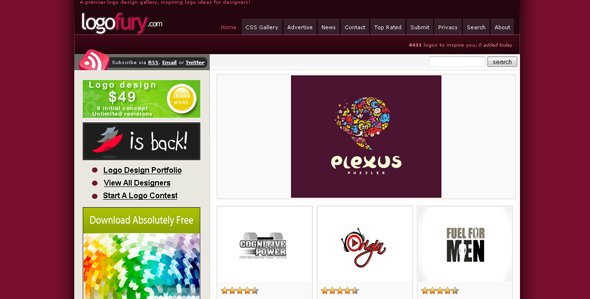 Similar to Logo Moose, but with different logos. There is some overlap, of course, but you won't cross the same logo too often when browsing the two different websites.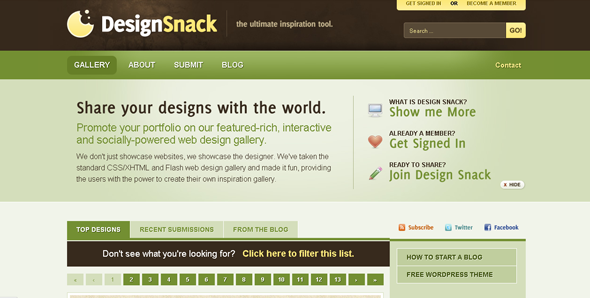 Self-billed as the ultimate inspiration tool for web designers, but even print designers will find inspiration from this website.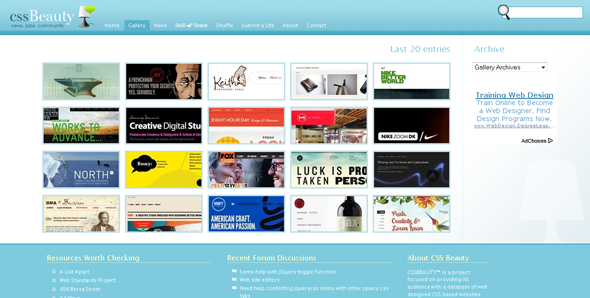 Learn to harness the true power of CSS with the gallery that proves the incredible is possible when you know what you are doing.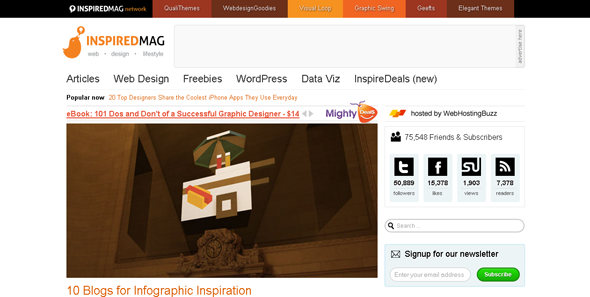 Get your daily dose of graphic design inspiration every time you browse to Inspired Mag.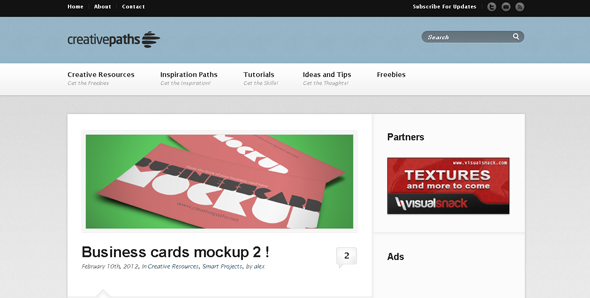 Much more than a creative showcase, Creative Path offers resources, freebies and tutorials in addition to amazing inspirational designs.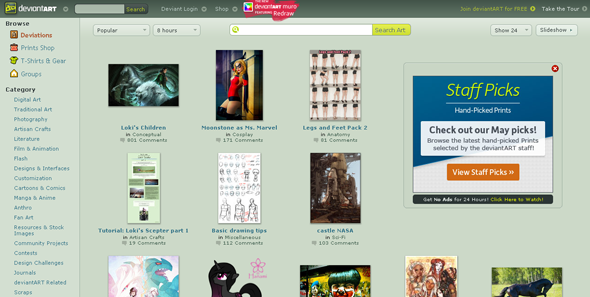 A designer's showcase site with thousands of designs in different types of media. Search or browse and be inspired.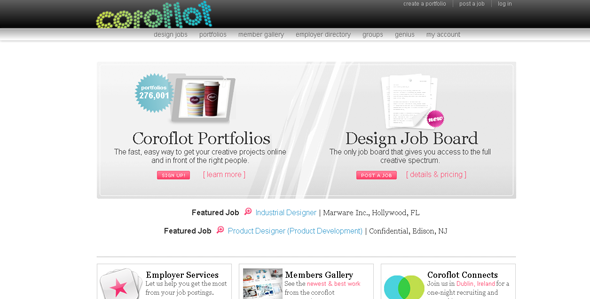 Part job search, part portfolio showcase, many of the most talented graphic designers are listed on this website. You can peruse portfolios to find inspiration, then toss your own name in the hat!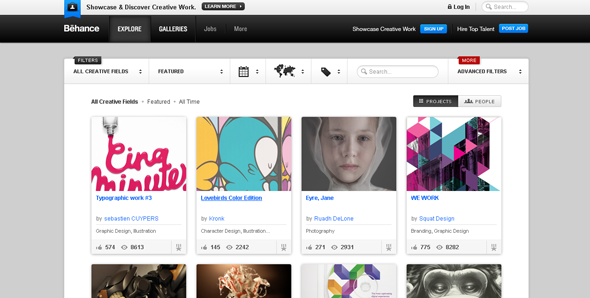 Behance is another portfolio showcase network that's easier to browse than most. If you're seeking brochure design inspiration, for example, you'll find it in a few clicks or with a single search.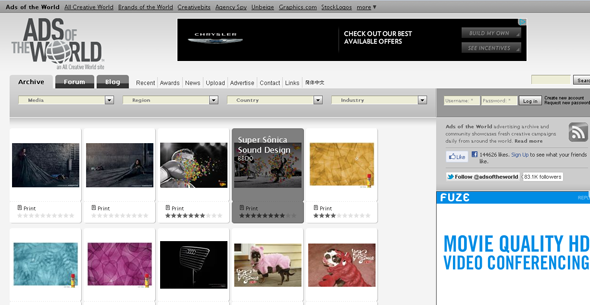 A showcase of thousands of advertisements in every medium from all over the world. You can filter and search your results by type, keyword and location.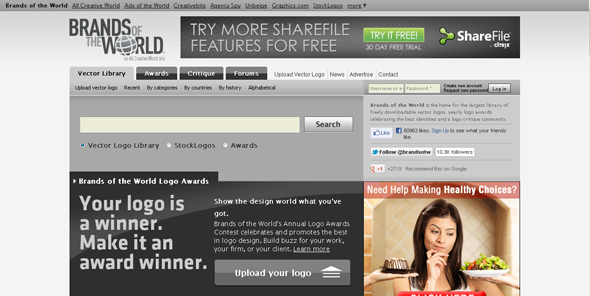 Like Ads of the World, but focused on logos and identity.
Social
Want to interact with other graphic designers and related industries? Try the following social websites.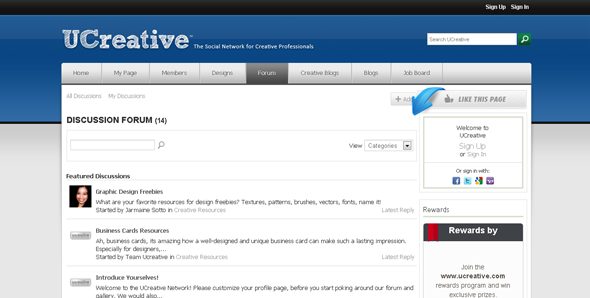 Calls itself the social network for creative professionals and has plenty of dynamic discussions to keep you busy spouting your opinion, learning new tricks and helping others.
A robust forum with thousands of active users and discussion threads that you can use to learn, be inspired or weigh in with your own ideas.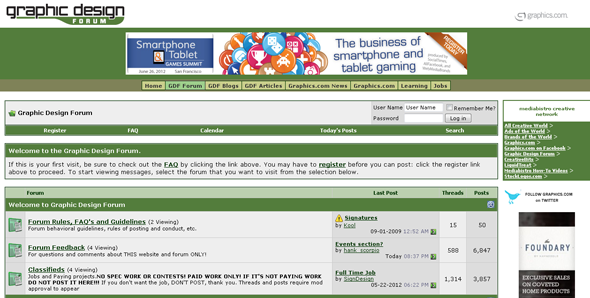 An active community with tens of thousands of posts you can search, browse and join.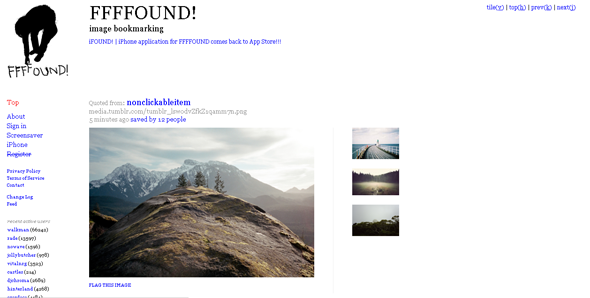 Image bookmarking you can share with friends, family, colleagues and prospective employers/clients.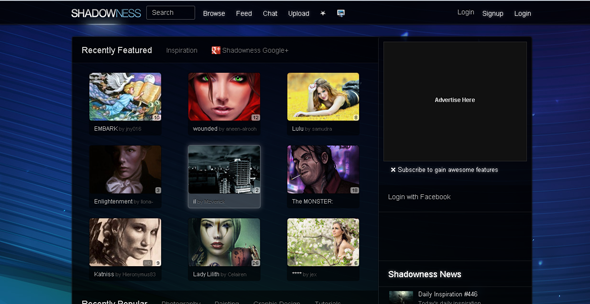 Browse works for inspiration, and rate them for a social environment.
Discover, create and share color palettes for a variety of projects.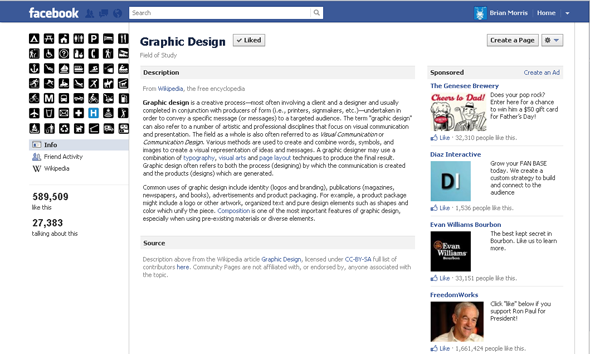 Share artwork, browse other designers' pages and join groups pertaining to graphic design on Facebook.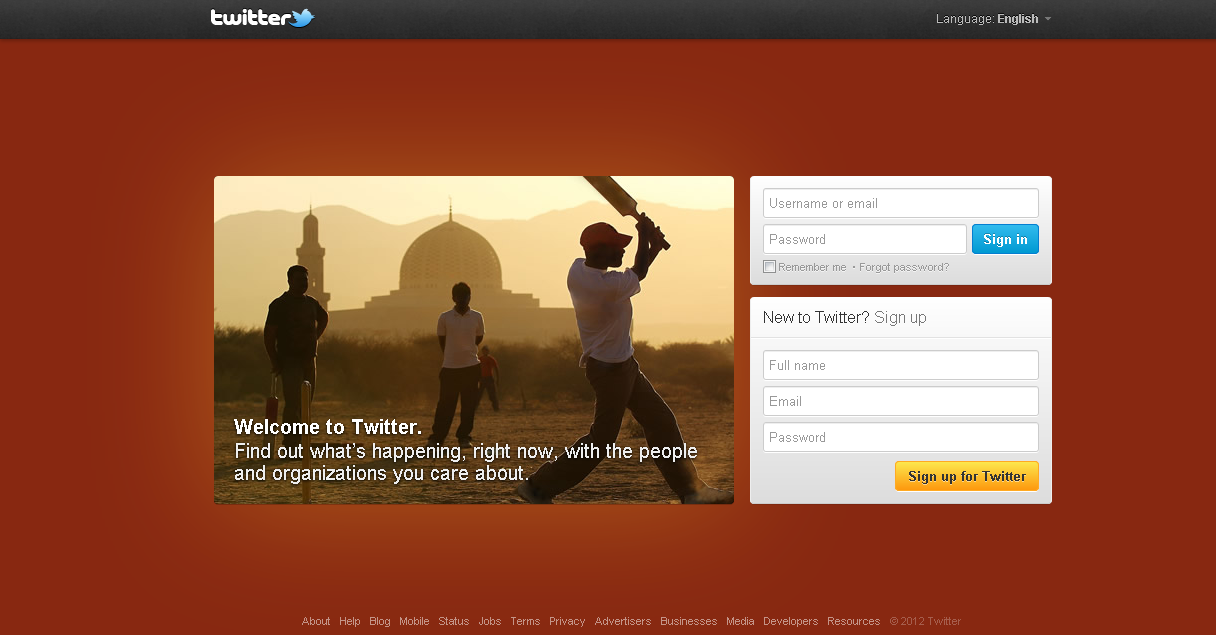 Follow other graphic designers and blast relevant content to increase your online clout as a graphic designer.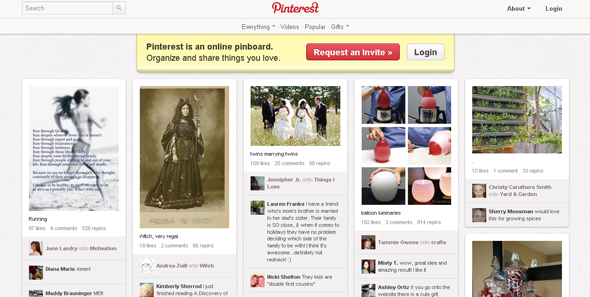 Pin-up boards related to specific aspects of graphic to help you attract a following and customers.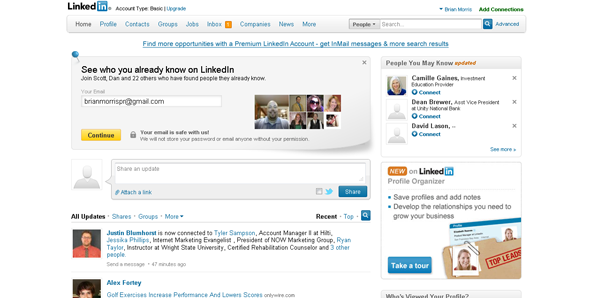 Network with the people you know plus the people they know to grow your potential client base.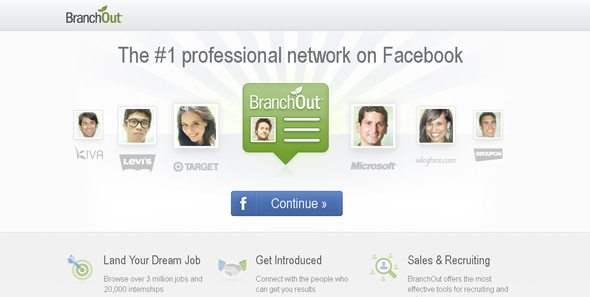 A professional network created just for Facebook.
Productivity
Want to work smarter and faster? Try these productivity tools for graphic designers, entrepreneurs, business and professionals in general.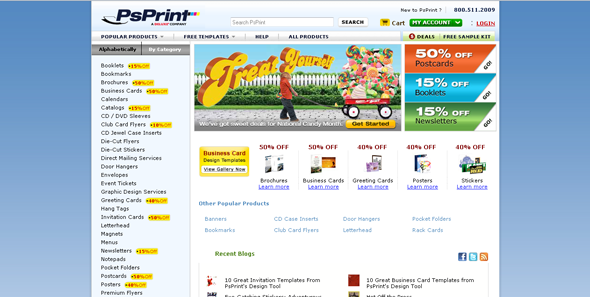 Download free professional templates to cut out prep time before you begin your designs, learn tips and tricks and be inspired by the PsPrint Blog and Resource articles, get instant prices for clients and sign up to be a reseller so you can make money printing business cards, brochures, postcards, banners, letterhead, magnets, flyers, posters and more for your clients.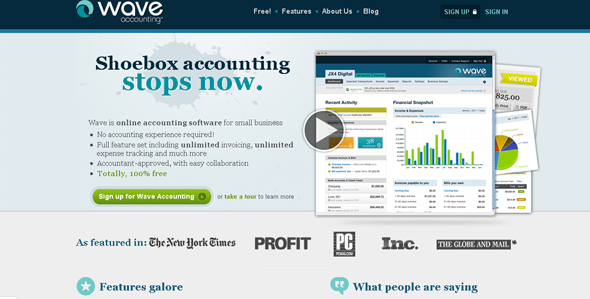 I've written about this 100 percent free online accounting software before. If Quickbooks sounds as fun to you as putting your head under a jackhammer, this platform is a godsend. Simple and easy to use, yet a full-featured accounting application, Wave Accounting was built with the entrepreneur in mind. Handles both personal and business acounting.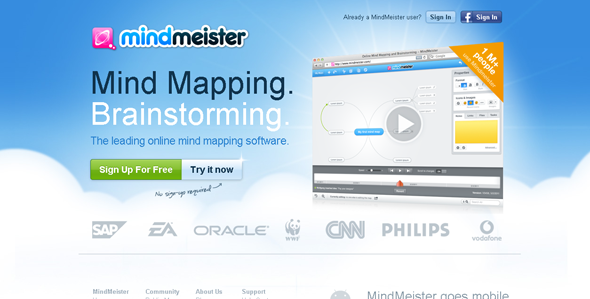 A mind-mapping tool that you'll probably find is a bit more intuitive than most. The GUI is excellent.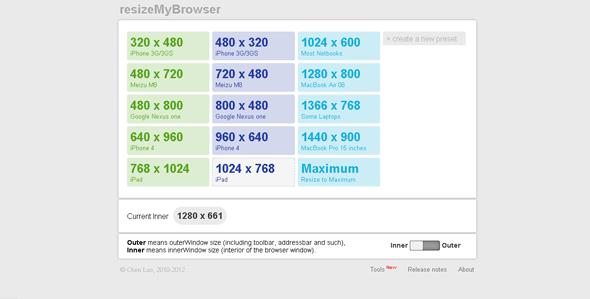 If you design for the web, you might know how frustrating it can be to create the perfect design, only to find out later it looks terrible on a different-sized browser. It's a pain to keep resizing your own browsers, so try this free tool to see what your designs look like in seconds.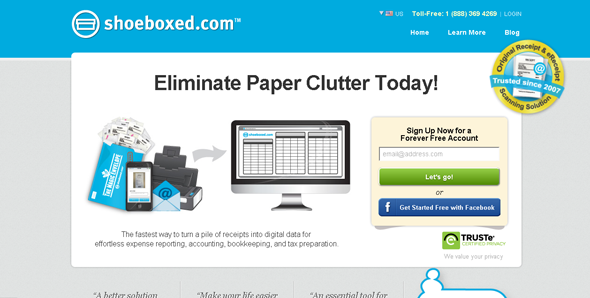 Keep all your important client files, business documents and tax-deductible receipts in an easy-to-use, digital filing cabinet that makes tax time a breeze.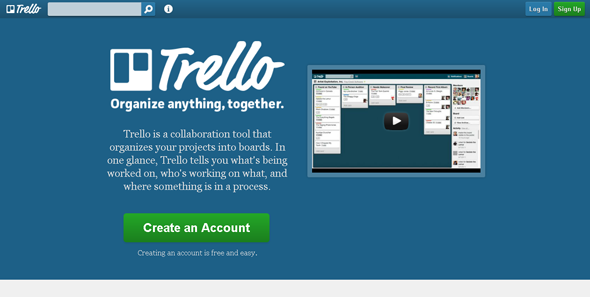 If you manage teams or collaborate with other designers, Trello can keep you abreast of who is doing what and when they're doing it so you can manage any project at a glance.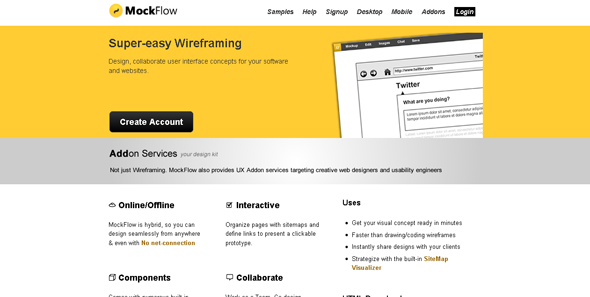 As their website says, super-easy wireframing. Outline your websites before you commit to a mockup, and use free templates to help you stay within easy-to-follow design standards.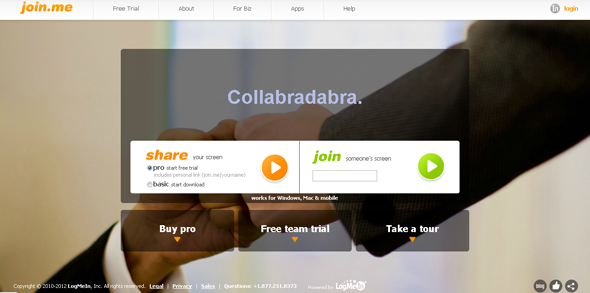 Want to discuss your latest design with clients? Show them how to use the Drupal admin? Join.me saves time and money by eliminating the need for face-to-face meetings.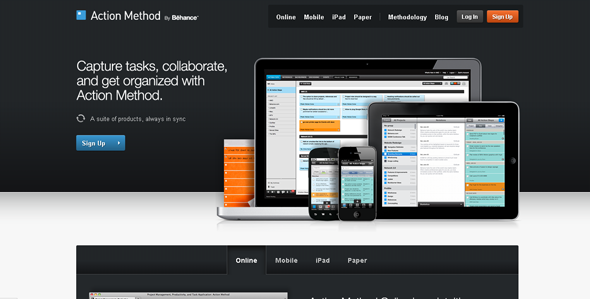 The Behance Network's answer to productivity. A full suite of tools: online, mobile and paper. All are bred from a method that eliminates wasted time and increases efficiency.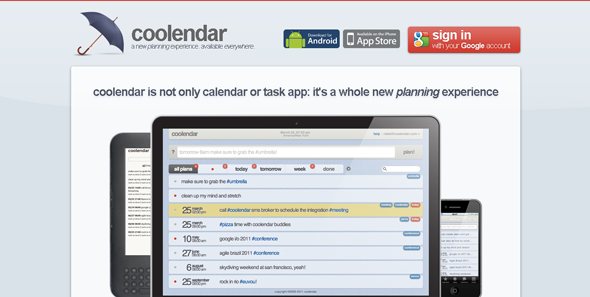 A calendar and planning tool that integrates with other calendars (such as Google Calendar). My favorite feature is the ability to write a single string of text, such as "meet bob 5pm tuesday," and the app automatically detects the details and schedules the event.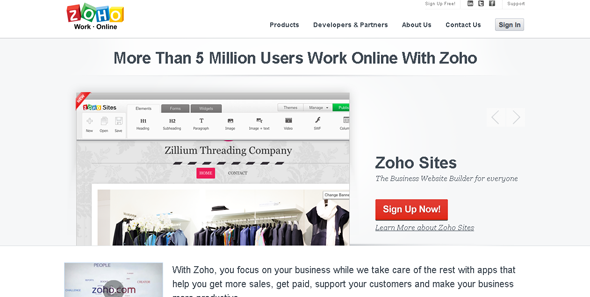 A full suite of productivity tools. Hey, 5 million users can't be wrong.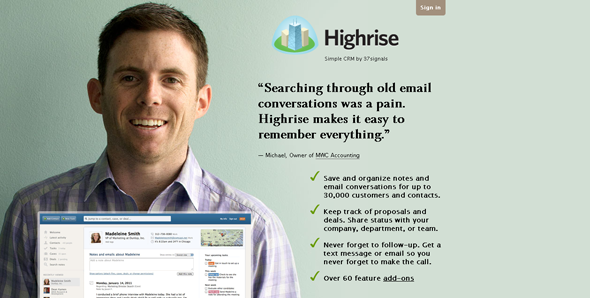 Productivity tools should be simple to use. Otherwise, how would they increase productivity? If you're looking for an inexpensive CRM that will actually help you make more money, this is the software for you. It's from 37Signals, which has several other applications worth checking out as well.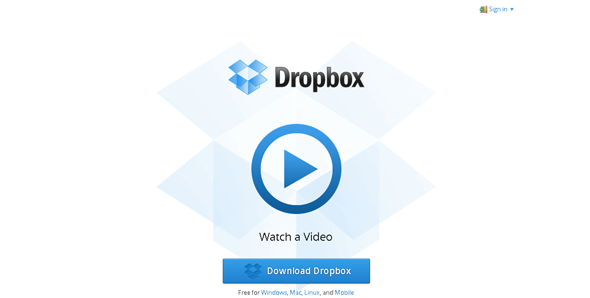 Cloud storage and backup, plus file sharing. It's one of many services that do this (including the recently-released Google Drive). I've tried several, and Dropbox remains my favorite.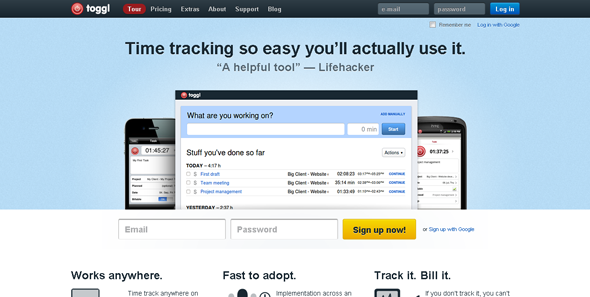 Toggl is time tracking software you can use to make sure you're billing for every minute you work. It has a free version and paid pro version.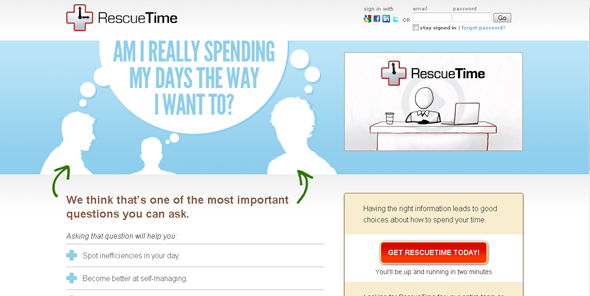 A time management app of a different sort. You download a lightweight application that runs in the background and tracks how you spend your time. Set goals and review your performance. The tool will help you determine how you're spending your time and identify areas in which efficiency can improve.
Jobs
If you're on the prowl for clients these websites will help you find work and get paid.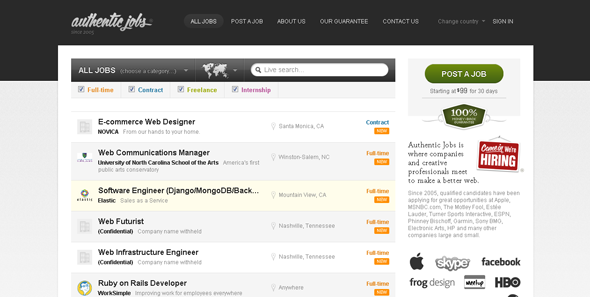 A good place to find good-paying graphic design jobs. You'll have to use the tools to filter out jobs that suit your expertise and location, but there are plenty of U.S.-based jobs that pay appropriately so it's worth the search.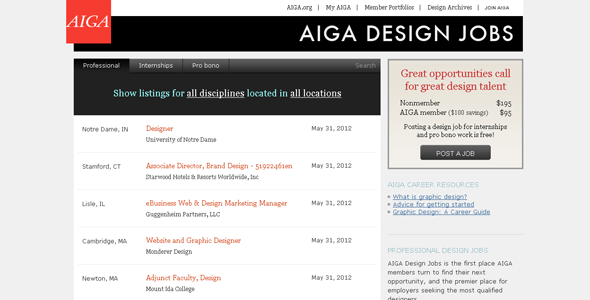 The AIGA's reputation speaks for itself, and its job board is one of the best in terms of quality work.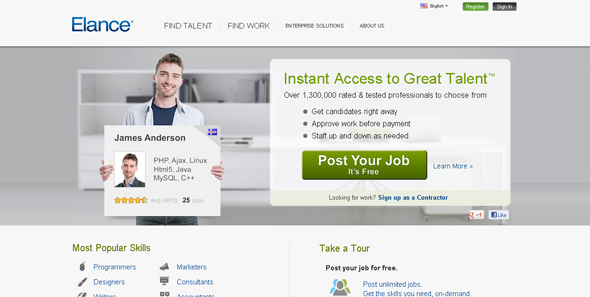 Sure, there's a ton of overseas competition that undercuts stateside designers, but it's one of the best-marketed job boards out there. Stick to your guns on pricing, and though you won't win them all, the few you will win will likely turn out to be high-quality, long-term clients.
A total resource for all freelancers that includes a paid job board with excellent opportunities for graphic designers.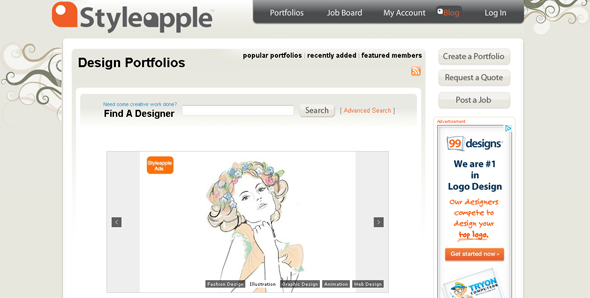 A graphic design job board with social media and portfolios built into one.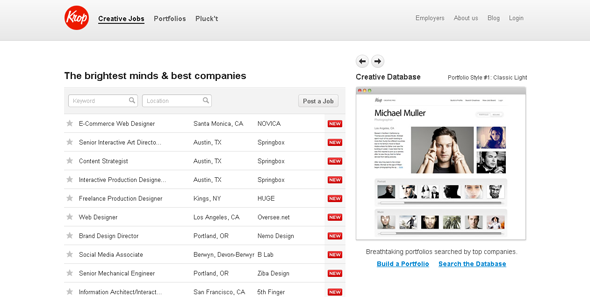 The cream of the, uh, crop. Includes job listings from private parties as well as agencies.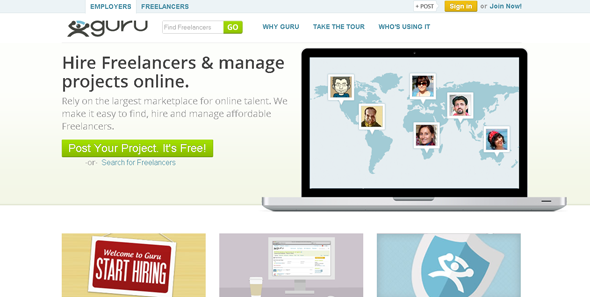 Like Elance, you'll have to compete with overseas designers. However, I feel that many of the clients on Guru value quality at a fair price, so there are plenty of opportunities there.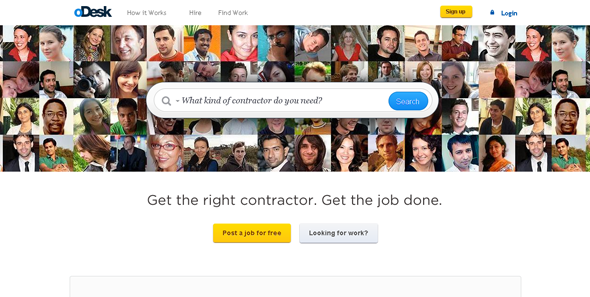 More undercutters than I'd like; however, it is an excellent resource for outsourcing simple tasks you don't have time to handle yourself.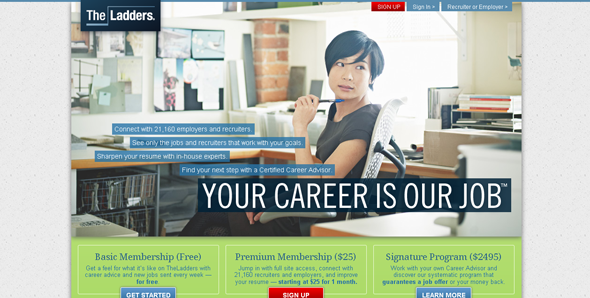 All I could remember about The Ladders is the $100K+ advertisements, but they've made some interesting additions to their service offering since those came out. I'm glad I took a look. You will be, too.
Freebies
What's better than great design? Free stuff. Even better? Free stuff you can use to make great designs.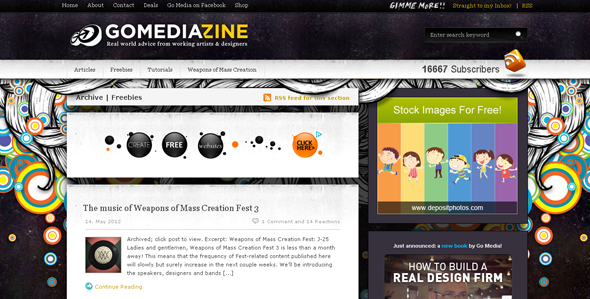 A blog-style archive of all sorts of free stuff you can use for graphic design.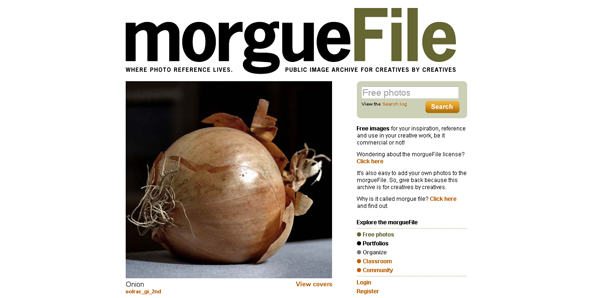 I use this stock image site all the time because it's royalty-free, no attribution license makes it easy, fast and totally free.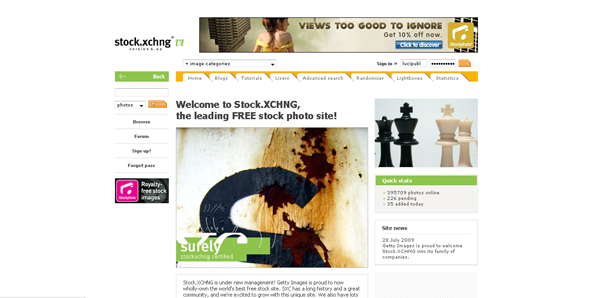 Perhaps the most comprehensive collection of free, high-quality, true stock images you'll find online.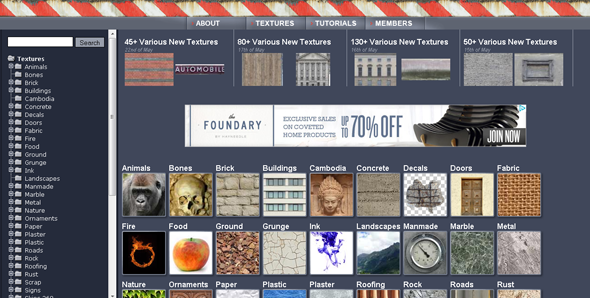 Need textures? They've got 'em... thousands of 'em.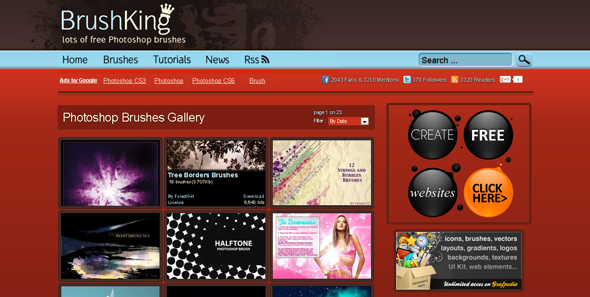 The only way this Photoshop brushes resource could be better is if it installed the brushes for you!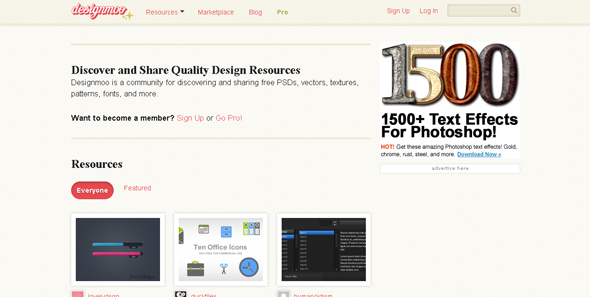 Discover and share free graphic design resources for a variety of software and applications with this innovative website.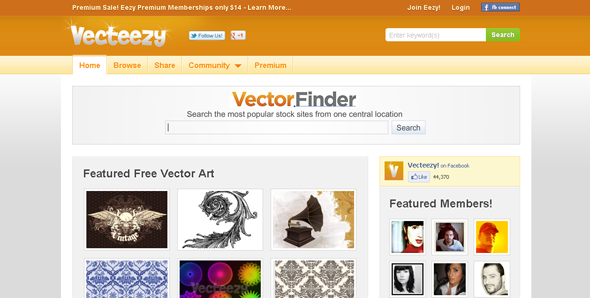 Tons of free vector art you can download, manipulate and deploy in your own graphic designs.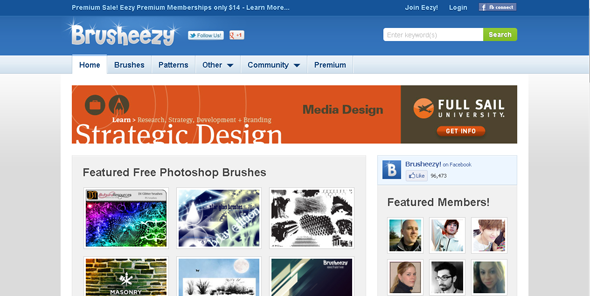 Vecteezy's sibling, with free Photoshop brushes you can download and use in your designs.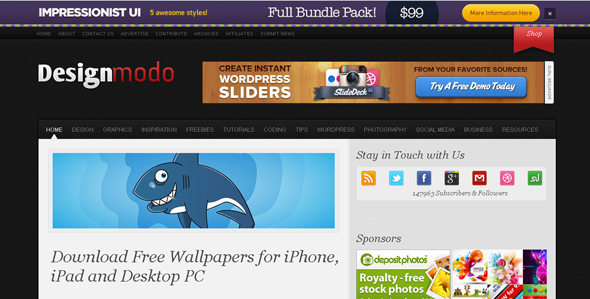 A popular website with graphic design resources for print, the web, mobile and more.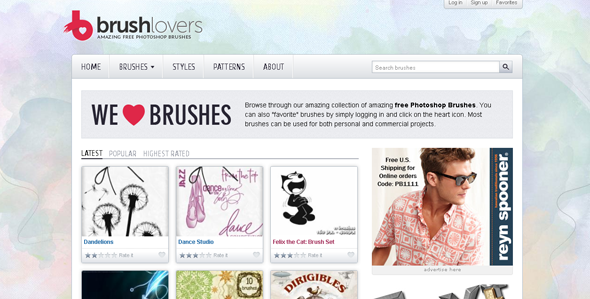 Another free Photoshop brush site, but can you really ever get enough?
  Yep, more Photoshop brushes. If you haven't found what you needed by now, you'll probably have to make your own.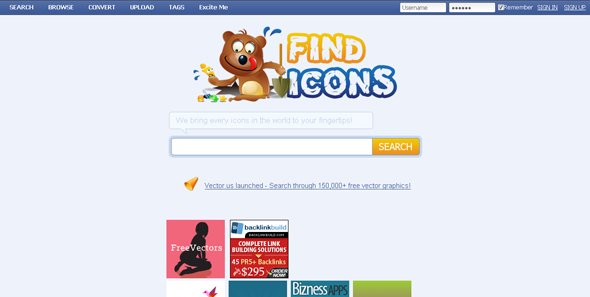 Search for free icons you can download and use in your own designs.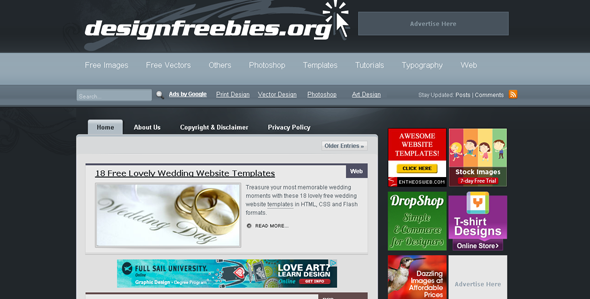 The name says it all ... from templates to vectors to photos, this site has a little bit of everything free a graphic design could want.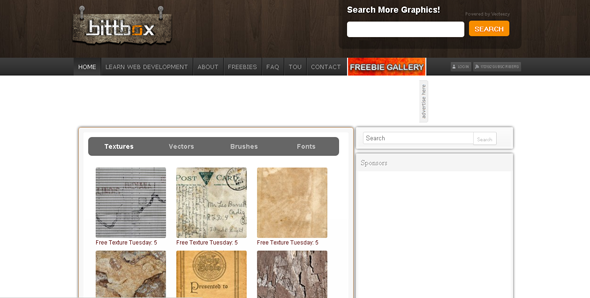 A popular, well-established graphic design resource that promises to offer high-quality freebies.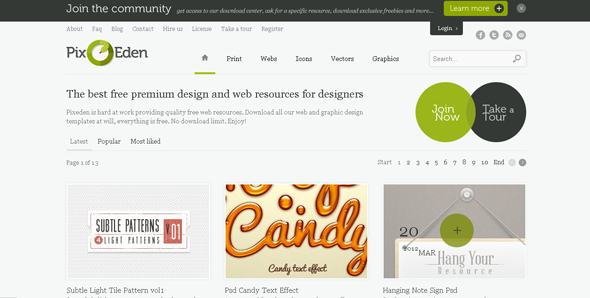 More premium design resources available for download at a not-so-premium price: free.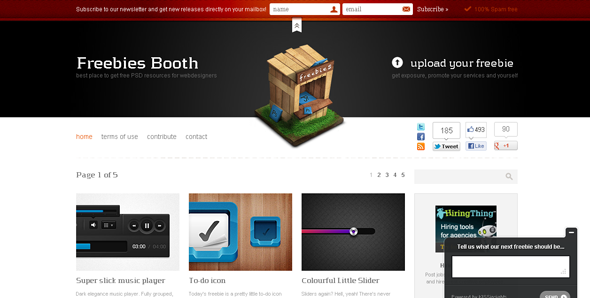 Features many modern freebies that crossover graphic/web designers will love.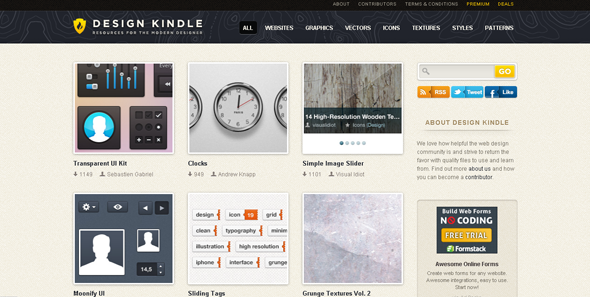 Free textures, styles, patterns, templates, graphics, vectors and more can be found at Design Kindle.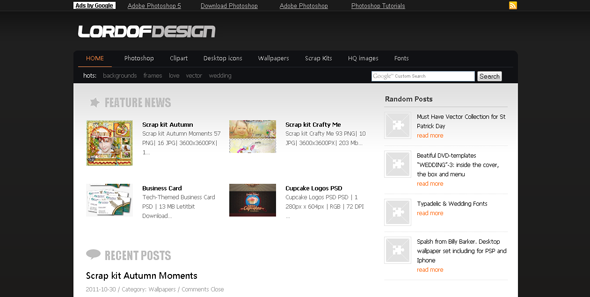 Download free templates, scrap kits, logos, brushes, styes and more from this website. There are so many great graphic design resources on the web, I could easily double or triple this list. Many of these websites could fit in multiple categories. For example, a site I've bookmarked for inspiration might have an active job board as well. Put these resources to work to help you be a better graphic designer, and post your favorite graphic design websites I've missed in the comments. About the Author:
| | |
| --- | --- |
| | Brian Morris serves in various capacities as a freelance writer, content developer and public relations specialist for growing small businesses. His previous roles included managing editor for a hometown newspaper and club bartender for a group of quasi-alcoholics. When he's not writing, he's usually counting lost follicles and wondering what he ever did with his time before his two children were born. |