As Barack Obama defends his crown, er, presidency, graphic designers nationwide have found opportunity to poke fun at the president with caricatures. The freedom to do so is one of the best things about being an American citizen, and no candidate escapes inked satire – especially one who has had the last four years to give designers material! Before you cast your vote, check out the following five Barack Obama caricatures.
The president loves basketball, and the balance of the world is in his hands, so Barack Obama as a Harlem Globetrotter makes the perfect caricature.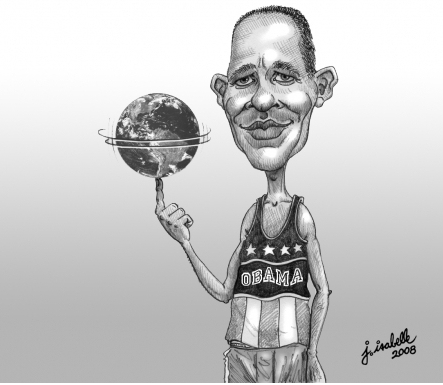 Think the stress of the job is getting to the president?  I love the brand names on the cigarettes and booze: Obama Lights and Barack O'Bourbon!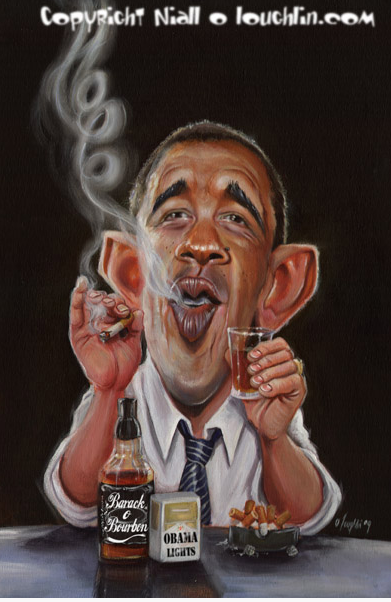 If the president wants to ban guns, he has an app for that.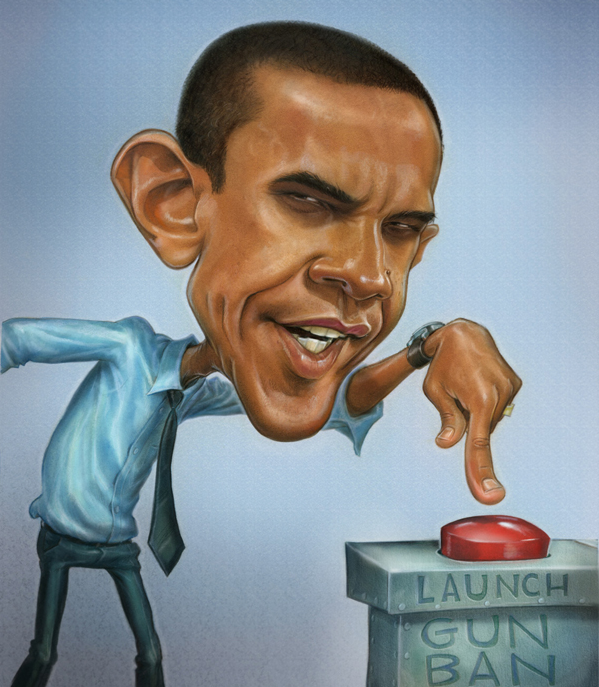 If re-elected, the very first item on the President Obama's agenda is to take a 32-day, 300 roller coaster tour around the worlds. No worries, it's taxpayer-funded.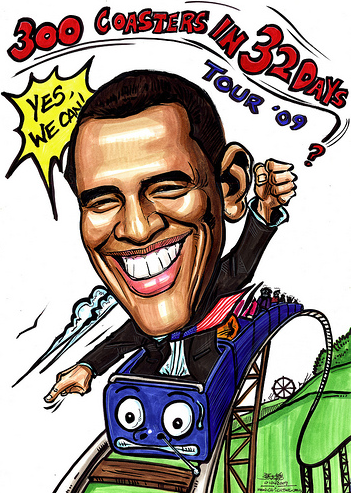 This caricature portrays President Barack Obama as the dunce of Capitol Hill. The hat is hilarious!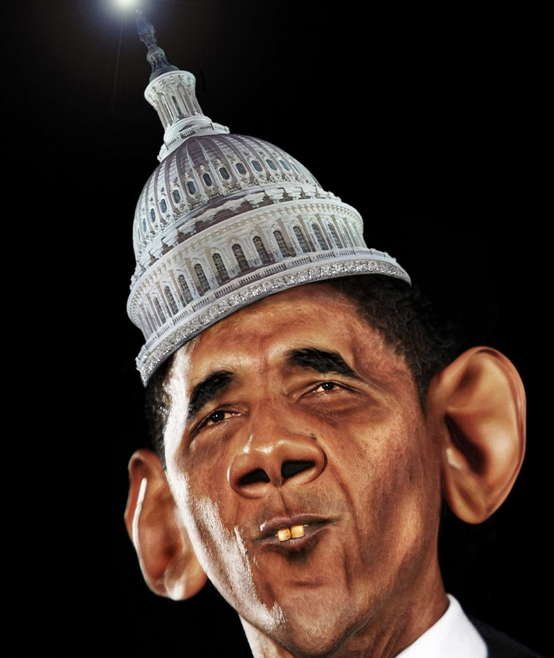 Of course, there are two sides in this presidential fight. Check out our five caricatures of Mitt Romney.