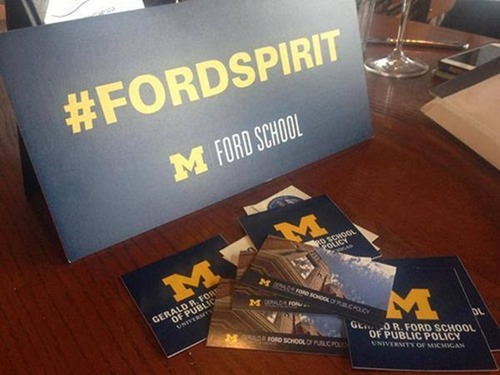 Stickers for school spirit – let's hear it! The back-to-school season is here, and there's no better way to show pride in your alma mater than by printing school spirit stickers. Whether you're a parent, student, or administrator, you can cheer on your school with the following five stickers for back-to-school spirit.
1. Bumper stickers
Long a tradition of honor student parents everywhere, bumper stickers are perfect ways to support students and schools everywhere you go. Print bumper stickers to highlight student:
academic achievements
sports teams (football, volleyball, cross country, etc.)
club and elective participation (Scholastic Bowl, band, choir, student council, etc.)
general school (or parent) pride
2. Window stickers
Print window stickers to place at home, at school, or on vehicles; feature your school logo, word mark, or any of the academic, sports, or club affiliations students are involved in. Consider printing your school spirit window stickers on clear polyester to eliminate white borders; or, print window clings that can be moved and repositioned multiple times. You can also print die-cut stickers in the shape of your school logo or other attention-getting shape that shows off your school spirit.
3. Locker stickers
Want to showcase school spirit on students' lockers? Here are some sticker printing ideas:
Stickers for band or choir students
Stickers for student athletes
Stickers for club affiliation
Stickers for academic achievement
Name and/or locker number stickers
General school pride locker stickers
4. Sports helmet stickers
Print stickers for athletic helmets to make sure your school, logo, or mascot is visible from the bleachers. Sports that need helmet stickers include:
football
baseball
lacrosse
hockey
soccer (goalies)
5. Device stickers
Students love their devices (and so do parents, teachers, and administrators), so print custom die-cut stickers to fit laptops, desktops, smartphones, tablets, and more. If you don't want to spring for die-cut stickers, you can print sheet stickers that can be affixed to any device or surface. Sheet stickers are economical ways to show off your school spirit anywhere. Stickers are diverse and affordable ways for students, parents, teachers, and administrators to promote school pride. Show your school spirit with discount sticker printing today! photo credit: Denver - Cool River Cafe via photopin(license)