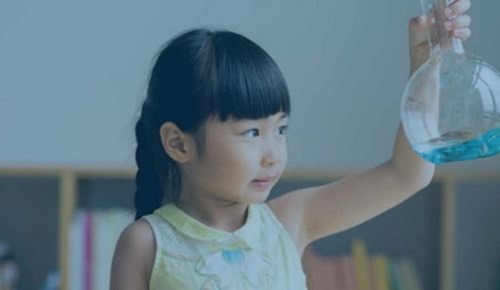 You don't need to hire a professional designer to print custom business cards that look amazing; all you need is PsPrint's customizable business card templates and online design tool. Choose from hundreds of templates and various color schemes to find a color business card design that suits your business. Then, personalize your text and upload your own logo and images to make it unique to your business. The following lists ten of my favorite easy-to-personalize business card designs from PsPrint's design library.
This contemporary business card design template features a crosshatch pattern over a bokeh-inspired background photo, and places your company name front-and-center. It's available in four different color variations: gold, navy, purple, and orange.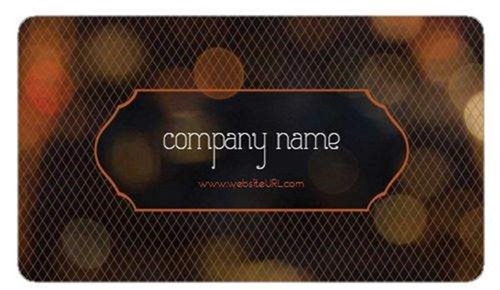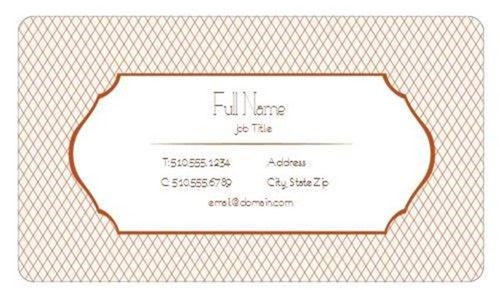 As its name suggests, the back of this business card template is wallpapered with a fancy pattern – but it's the front that really sets off the design with a custom photo of you!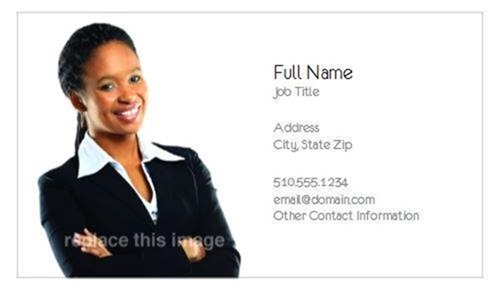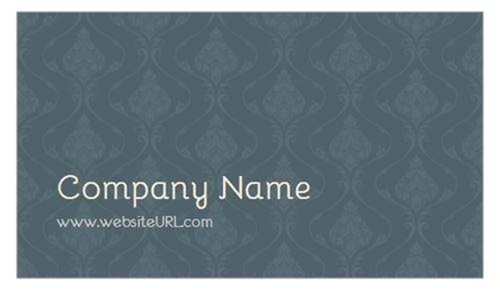 Overlapping diamond patterns make this square business card design template a mesmerizing choice for startups and tech-related, cutting-edge brands. Match your brand image with one of five available color combinations!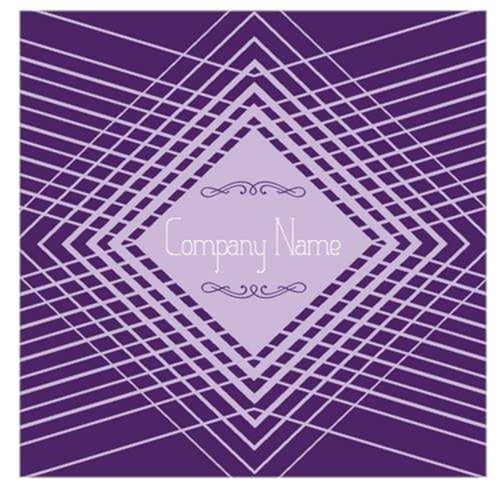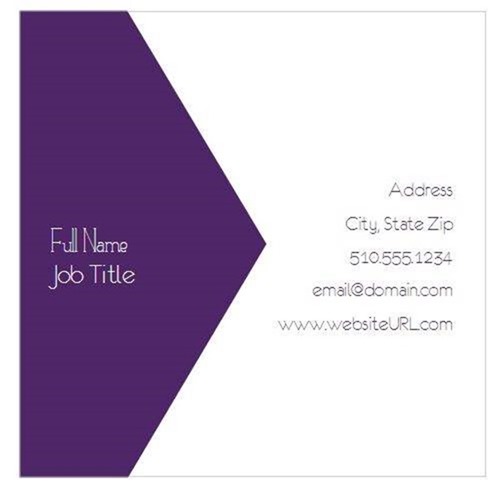 This modern, minimalist business card template is perfect for contemporary brands, salons, spas, boutiques, and professional service companies. Three different color schemes are available: magenta, sky blue, and green.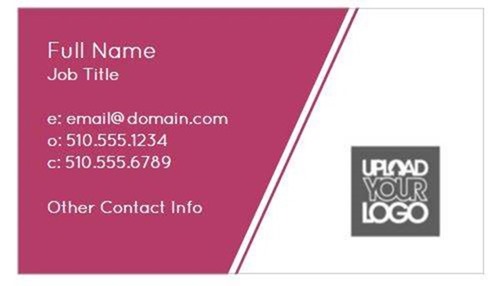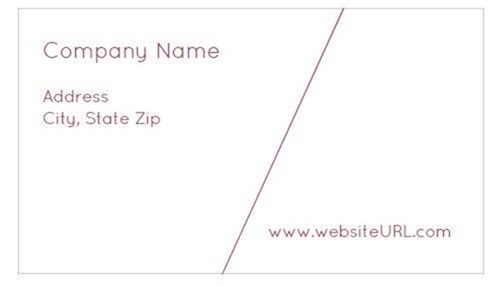 Inspired by hand-drawn illustrations, this business card features a large clef note on a textured background – perfect for musicians, band directors, musical instrument retailers, music instructors, and more! Choose between four different color possibilities.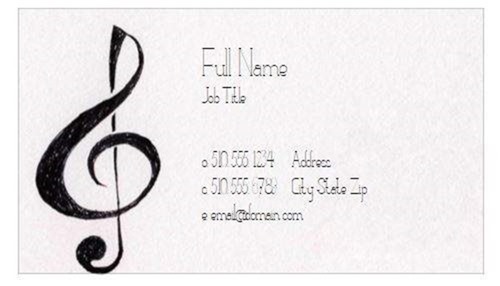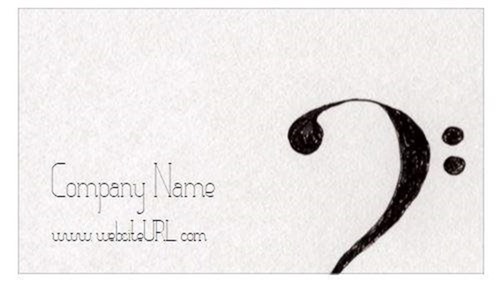 A fun owl illustration perches below your company name and website URL on the front of this business card design template, perfect for learning software retailers, teachers, and other educators or education-based businesses. Three colors are available for the illustration, text, and background!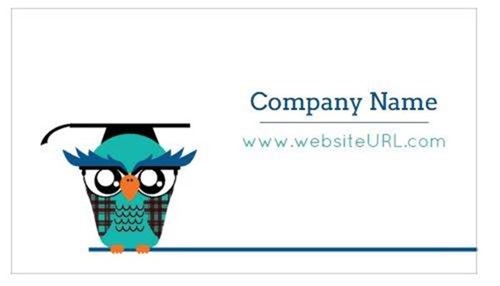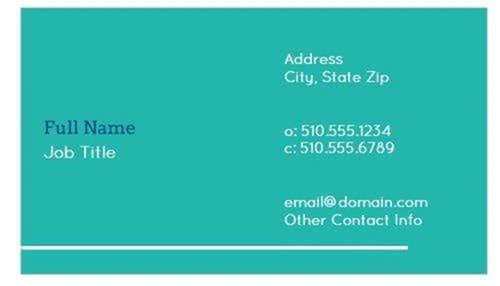 Your logo and company name take center stage in this powerful abstract business card design template. Five different color schemes make it a great choice for any brand that wants to stand out from competition.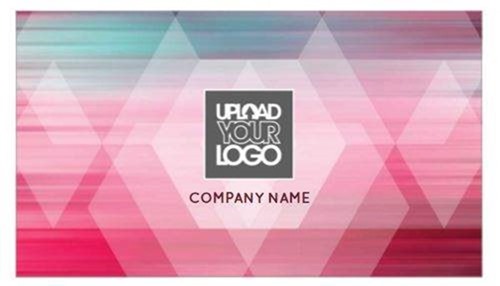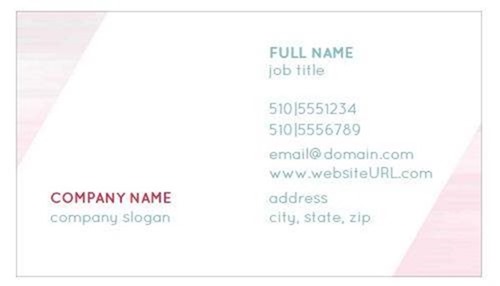 This two-toned business card design template is sure to turn heads for its striking appearance: blue on the left, black on the right, both backed by a textured diamond pattern. You can reproduce the effect with two additional color schemes to print custom business cards that match your brand image.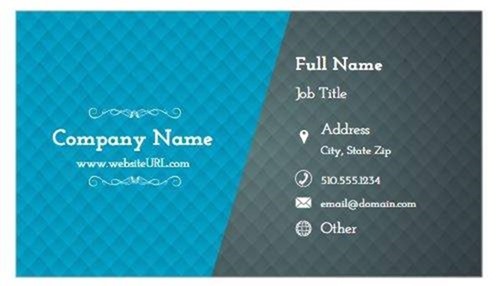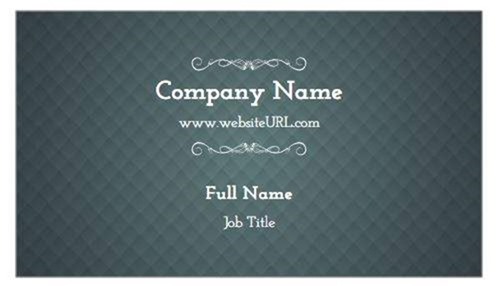 Single Stripe is a minimalist business card design template that's perfect for new age and state-of-the-art businesses as well as those rooted in tradition. A vertical tri-toned ribbon showcases your logo on the front, which also features your company name, name, title, and website URL. A solid background interrupted by a reverse-color ribbon adorns the back, and three unique color patterns are available.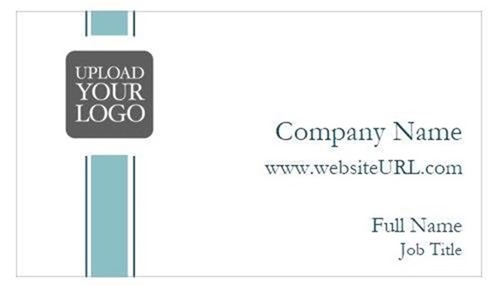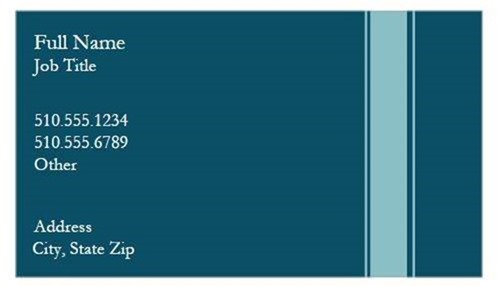 Show customers why you're the blue ribbon choice with this attention-getting square business card design template, which features your logo inside a bold forked ribbon the front and your own custom image on the back. Match your brand image by choosing one of five available color schemes.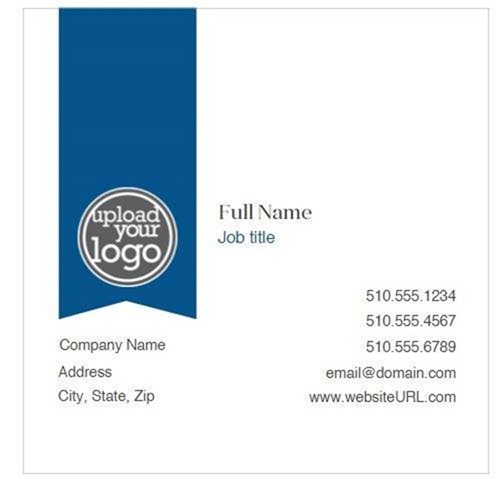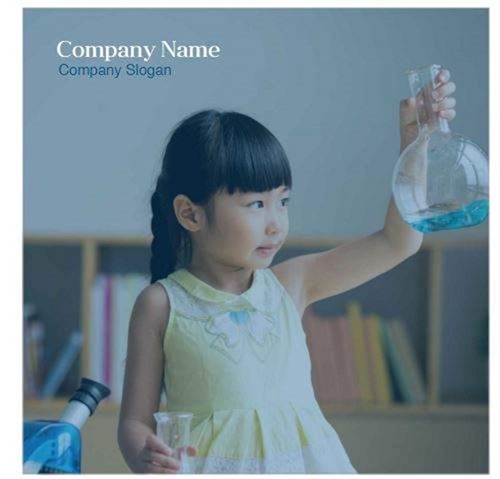 Print custom business cards at discount prices today!