Door hanger marketing is a cost-effective yet powerful way to promote your brand, products and services. One of the keys to successful door hanger marketing is attention-getting design. Your door hanger design should command attention and motivate potential customers to read your message. It should direct their eyes toward your special offer and call to action. Add a valuable offer and a compelling call to action, along with targeted distribution, and your door hanger marketing campaign will be primed for success. Before you print door hangers, always carefully consider your design. This is true whether your door hangers are meant to motivate marketing response, to inform hotel room service, or to simply be humorous: in all cases, your door hanger design should emphasize your message and tell your story at a glance. For your inspiration, here are 10 awesome door hanger designs and why they work.
ASUS created this door hanger design to promote a shared affinity with gamers, who it wanted to reach through its "Republic of Gamers" group. The idea was that ASUS was creating cutting-edge gaming technology, and they promoted this fact through door hangers that gamers could use to warn others to keep out while they enjoyed their passion.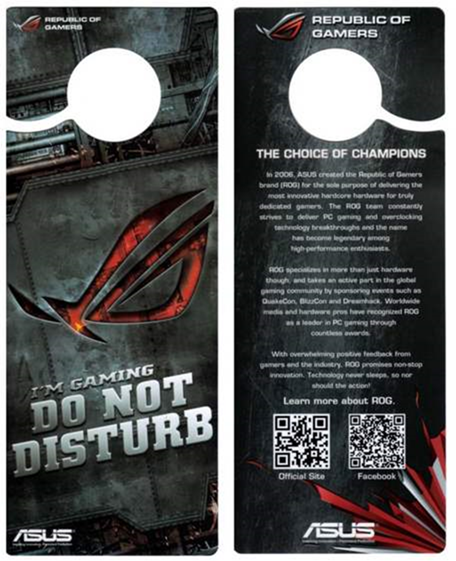 This door hanger announced the upcoming arrival of a tree care company to a local area; the design works well because it's both striking and inviting at the same time.  It served as a great introduction to a company that wanted to win over established residents.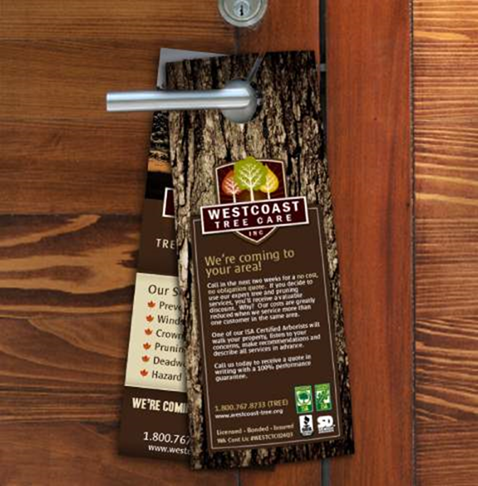 This modern, clean design mimics the brand's identity as a clean, green lawn care provider.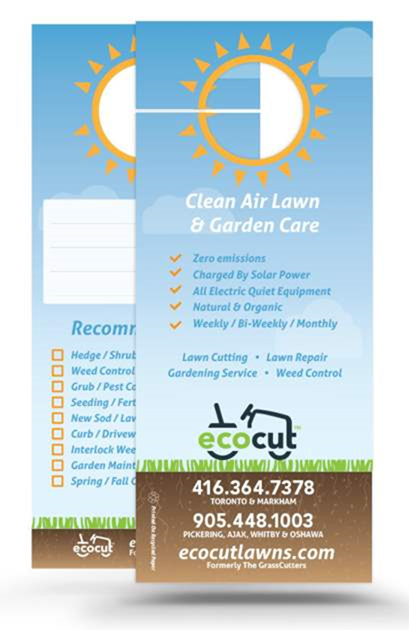 Contrasting colors get noticed, and the textured backgrounds lend a refined look to the brand. Prominent discounts and a call to action help make this a powerful and effective door  hanger design.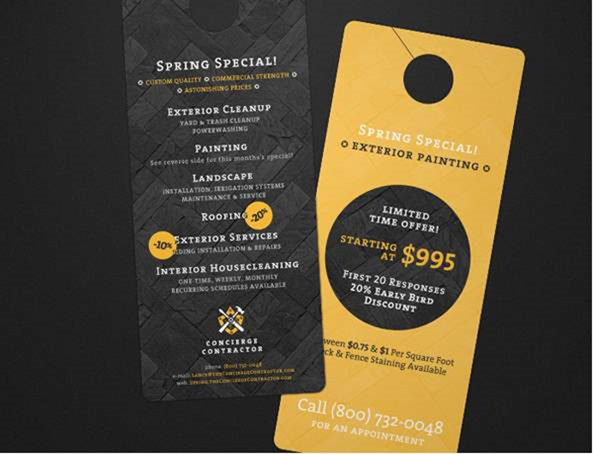 The unique die-cut shape and textured background help make this door hanger design stand out; the included pop-out coupons add value and make it useful for customers.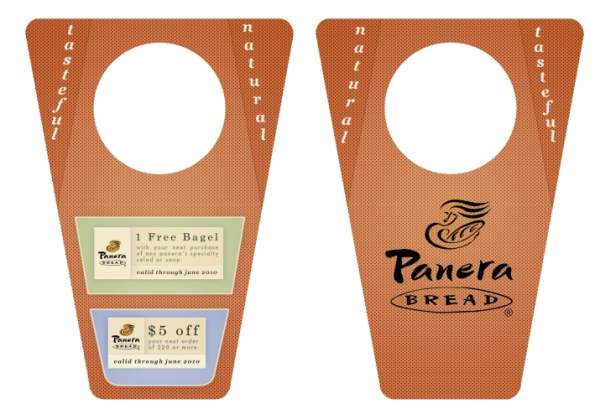 An exciting design with contrasting colors and bold, clean typography make this door hanger impossible to ignore; the strong call to action demands immediate response.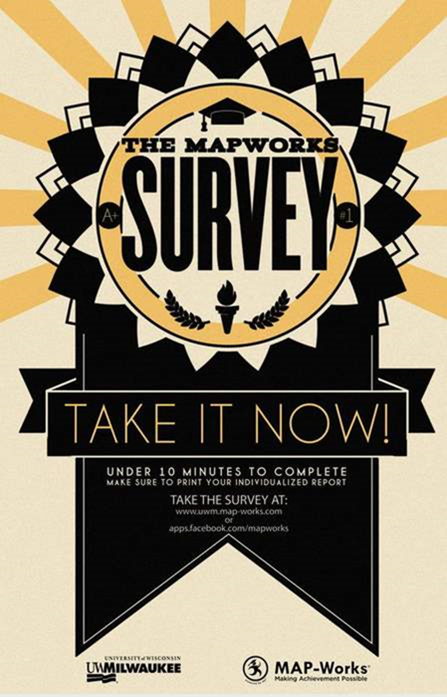 Clever typography makes this a truly unique and useful door hanger.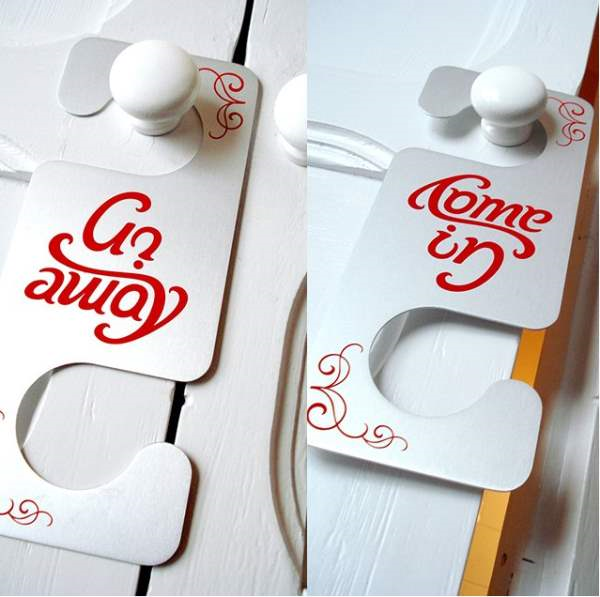 Colorful, attention-getting images draw customers in for a closer look.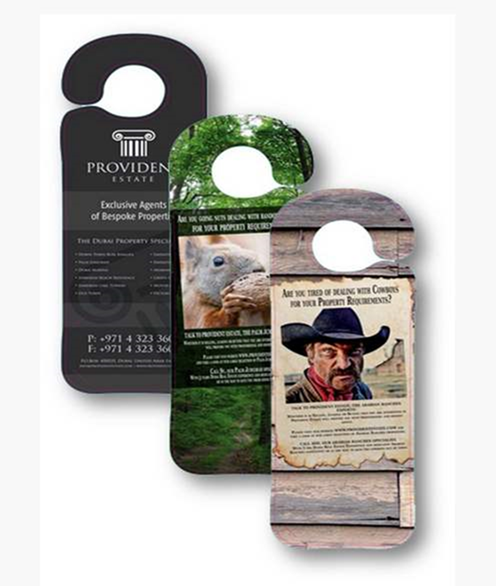 This two-sided door hanger design showcases the company's benefits and delivers a bold discount coupon to encourage response.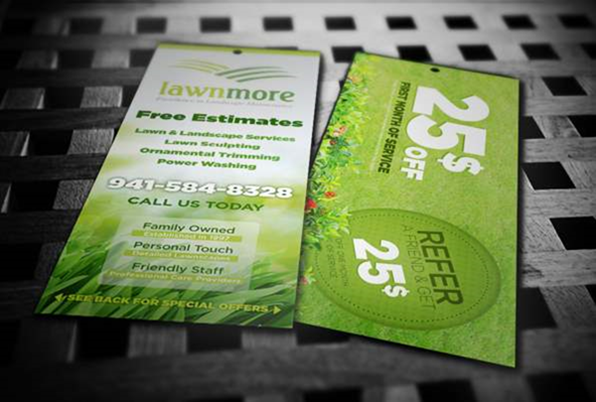 These door hangers are all in fun, with "rules" taken from "Zombieland."