The New Year is nearly here, and it makes sense you'd want to get your 2016 marketing off to a fresh start. One way to do this is to revamp your marketing tools with beautiful new designs sure to get noticed and stand out. The following lists 10 beautiful designs to ring in the New Year; each comes directly from our design library and can be customized with your own logo, photos, text, and more with PsPrint's easy-to-use (and free) design tool!
Perfect for a New Year's Eve invitation card or post-New Year retail sales direct-mail postcard, this design features colorful bokeh-style light effects.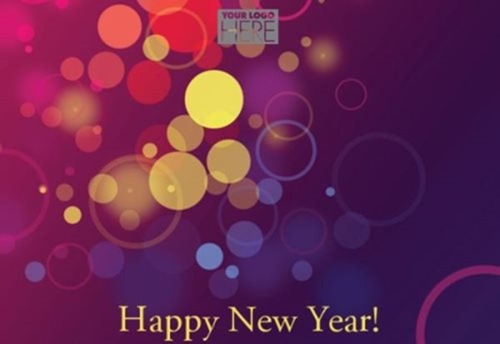 This minimalist, elegant design would make a great sticker or label for branding your company in the New Year.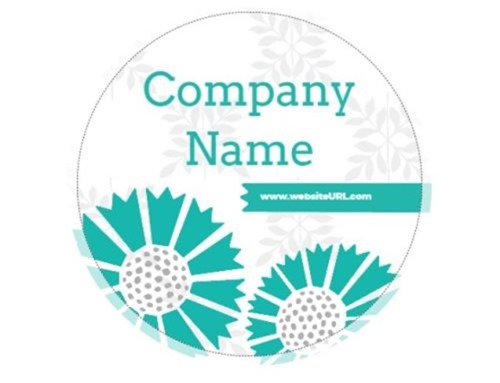 This modern design uses varying hues of blue to create excitement for your special sale, and can be used as a direct-mail postcard or VIP sales event invitation card.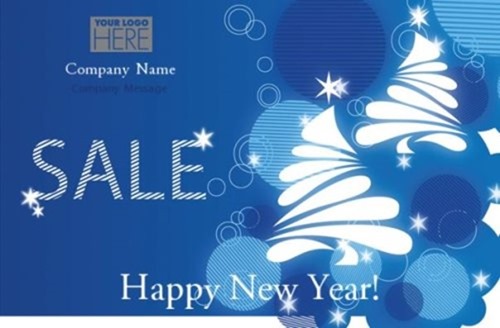 This beautiful greeting card design would make the perfect direct-mail marketing campaign for reconnecting with clients in early January.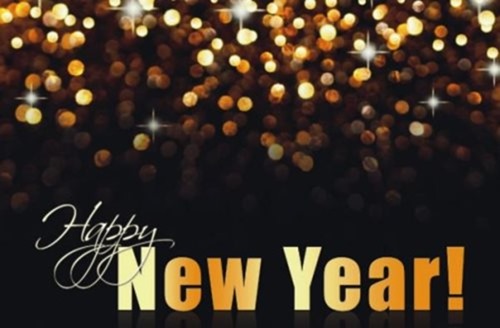 The New Year reminds us to enjoy the finer things in life, and this die-cut postcard is a great way to command attention at the mailbox and remind your customers that you can indulge their desires.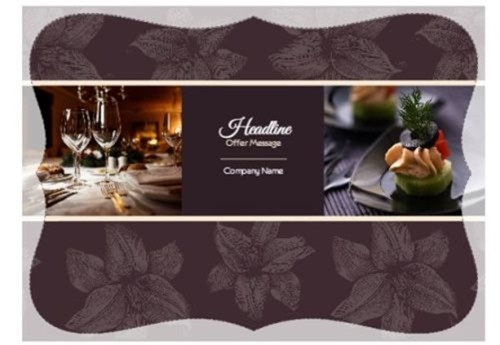 Rebranding your company in 2016? Consider printing business cards using our exciting Starburst Crest design as your base, then customizing them to match your brand.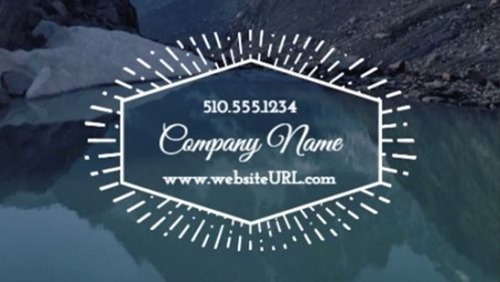 Place your custom message on this New Year greeting card to show customers you're thinking about them and ready to help them achieve their goals in 2016 and beyond.
Prolong the festive spirit of giving with this holiday-themed New Year greeting card/postcard/invitation card design – a great way to deliver a coupon code or freebie to your customers.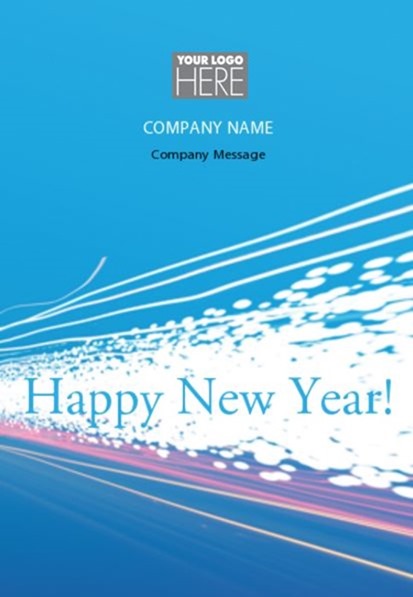 Another beautiful blue-hued New Year greeting card design, this time featuring bubbly waves with modern accents.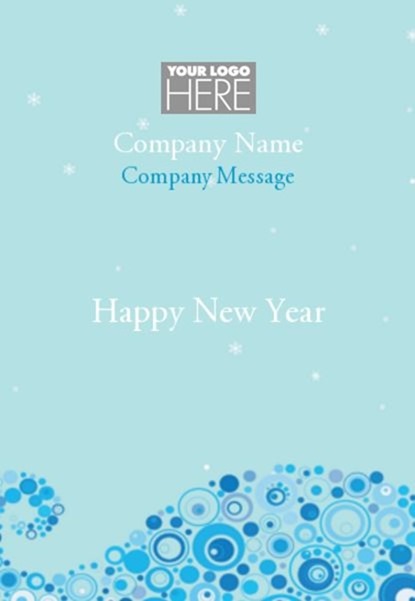 This bright and attention-getting vertical postcard design makes a great direct-mail marketing tool for promoting your New Year's sales.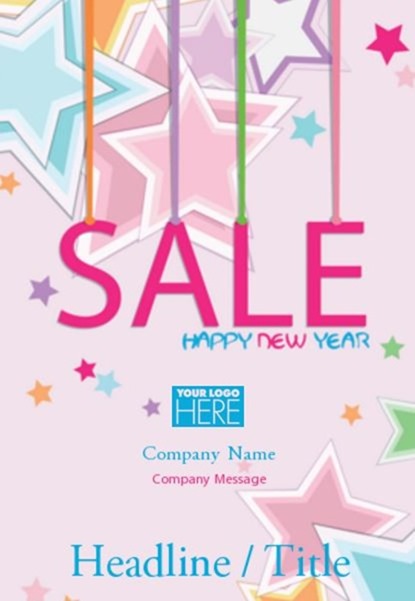 This is just a small sampling of the hundreds of free templates available in the PsPrint Design Library you can use to create your own marketing tools. Simply pick a template and color scheme, then use the tool to customize your text, photos, logo, and anything else you'd like. Get started now.