Planning a birthday party for someone special in your life? Whether you're celebrating a baby's first birthday or a grandparent's 90th, you can create personalized birthday invitation cards with PsPrint's free online birthday invitation maker. Get inspired by the following 10 cool birthday invitation card ideas, each available for free in our birthday invitation template gallery. Customize any of these designs to make it your own today.
Showcase the fun props you'll be using at your birthday party with this free invitation template. You can change all the images and the color scheme, then add your own creative text.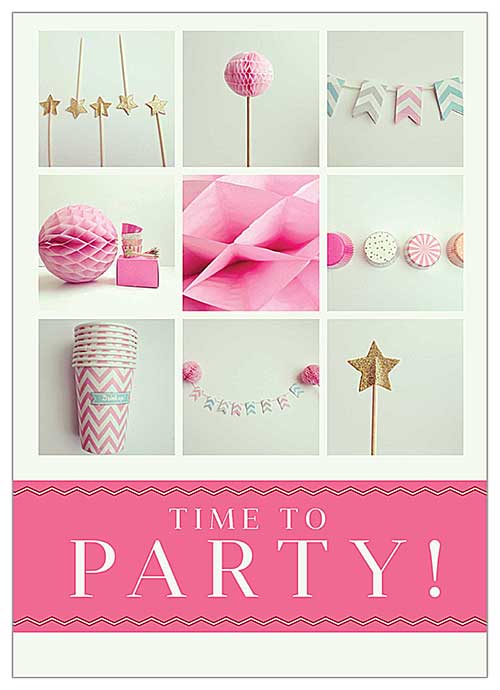 Balloons are birthday party staples, so what better way to invite guests to your party than with a customizable invitation featuring balloons against a beautiful sky backdrop?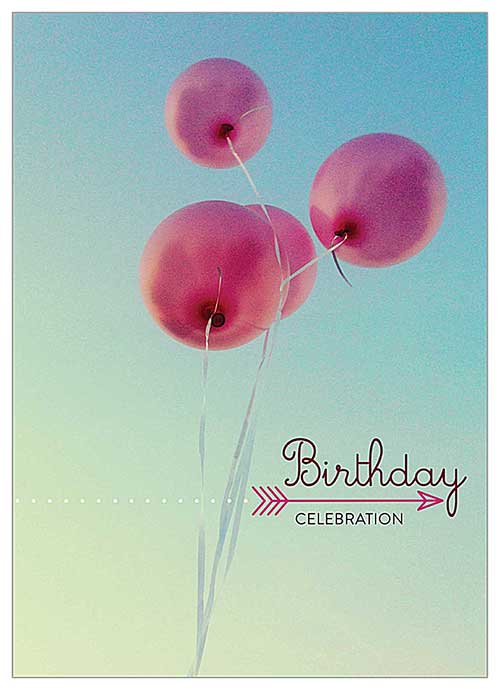 3. Triangle Party
This fun birthday party invitation templates feature a triangle background that's reminiscent of confetti flakes, plus party text you can personalize with any message you'd like.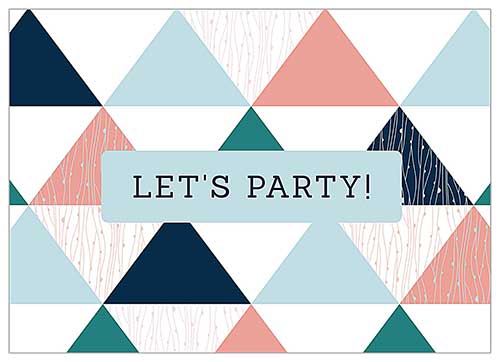 4.  Social Birthday
This unique birthday party invitation template conveys the message that your party is the place to be. Invite guests to enjoy a day or night of fun socializing with friends and family at your birthday party.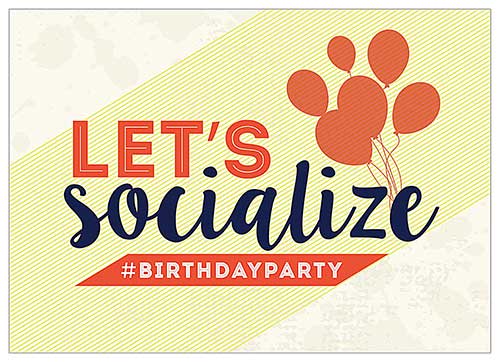 5. Birthday Girl
Replace the image with your own photo – it's fast and easy with our design tool – for a personalized birthday card that features your special birthday girl.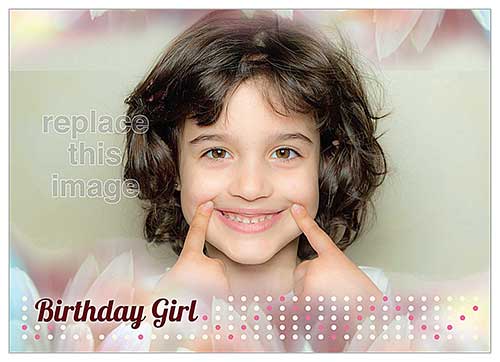 6. Birthday Boy
Upload your favorite photo of the birthday boy to customize this cool birthday card invitation and make a memory you and your guests won't forget.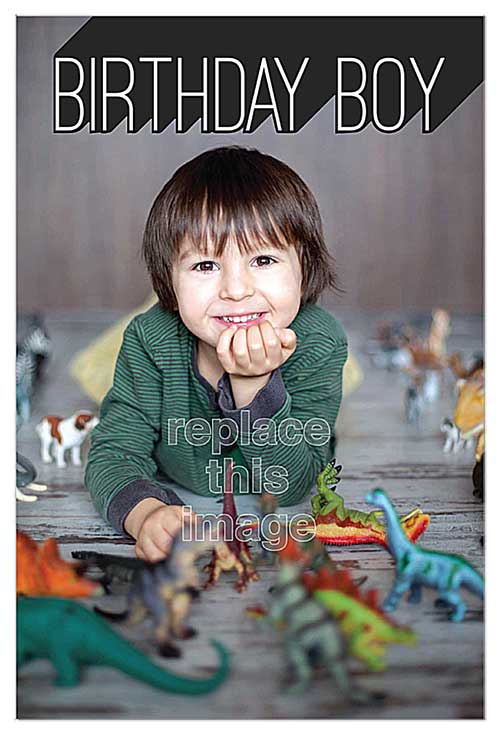 7. Chalkboard
Upload your image to give it a Polaroid frame, then place your custom message on the "chalkboard" to send unique, attention-getting birthday card invitations to friends and family.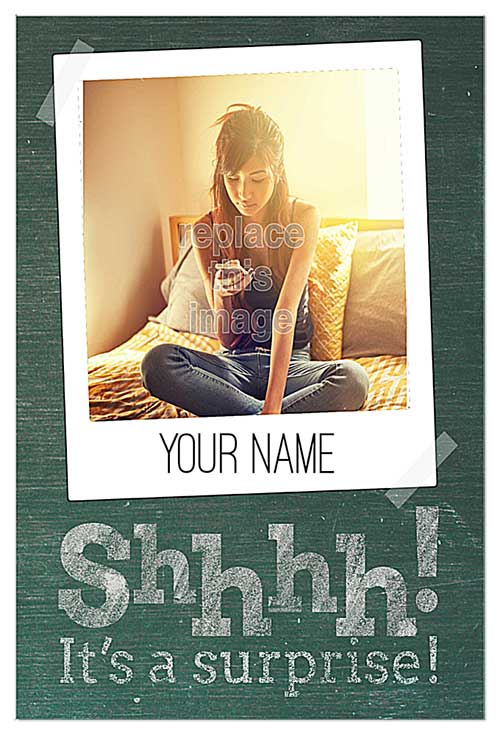 8. Birthday Owl
Poke a little good-natured fun at the guest of honor with this funny owl-themed birthday card, perfect for over-the-hill birthdays!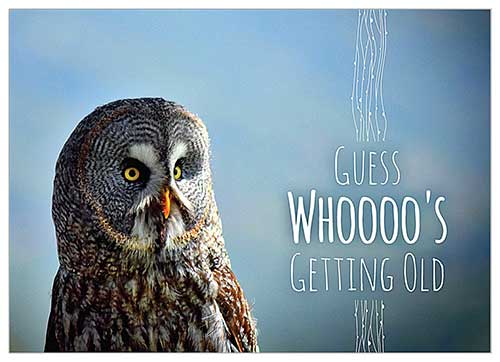 9. Cheers the Years
Celebrating an adult's birthday with champagne? Tell the guests you're hosting an evening of fun with this birthday card invitation featuring a champagne bottle.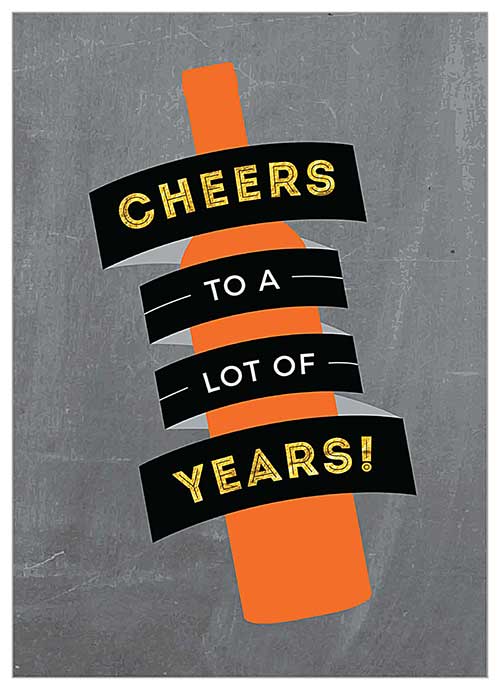 10. Fun Birthday
Celebrate your loved one's birthday with a personalized invitation featuring their smiling face or another favorite photo!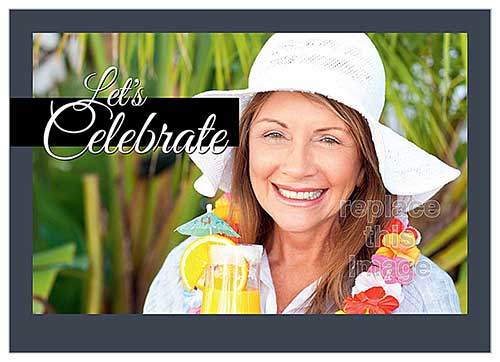 Ready to make your own birthday invitation cards online? Get started now!