Sticker sheets are cool ways to generate retail sales or promote your brand or cause. When you print sticker sheets, you're able to place several sticker designs on one sheet, thereby giving each recipient multiple stickers to choose from. The best sticker sheets feature stickers that customers and supporters want to place in prominent areas. For your inspiration, here are 10 cool sticker sheet designs I've culled from the web.
Fans of "The Walking Dead" and other zombie lovers will get a kick out of this collection of zombie stickers.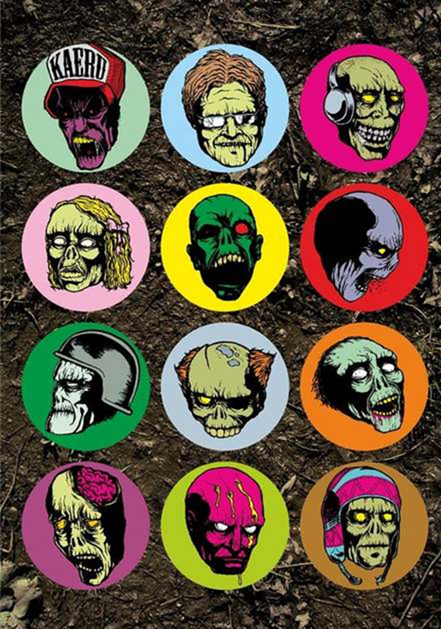 This sheet of transit pict stickers was given to those who attended TYPO Berlin 2013.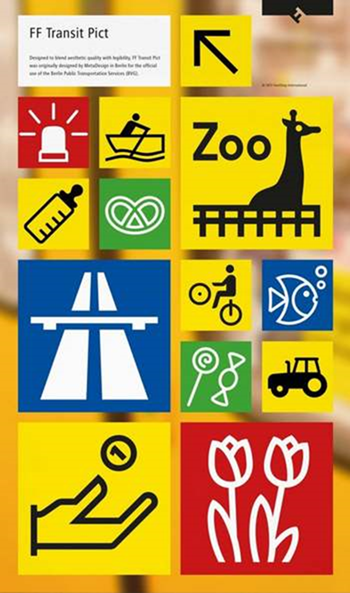 What better way to make a kid's room cooler than ever than by affixing out-of-this-world alien stickers to its walls?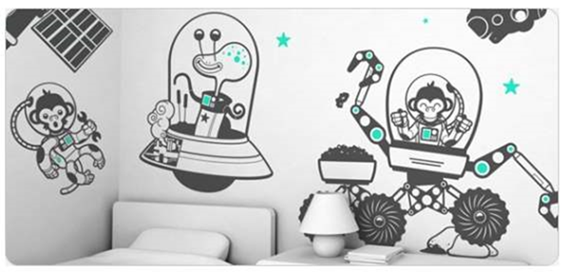 This set of sticker sheets was produced to distribute with a school magazine.
I love this cool set of sticker sheets designed to promote bicycling in Pittsburgh.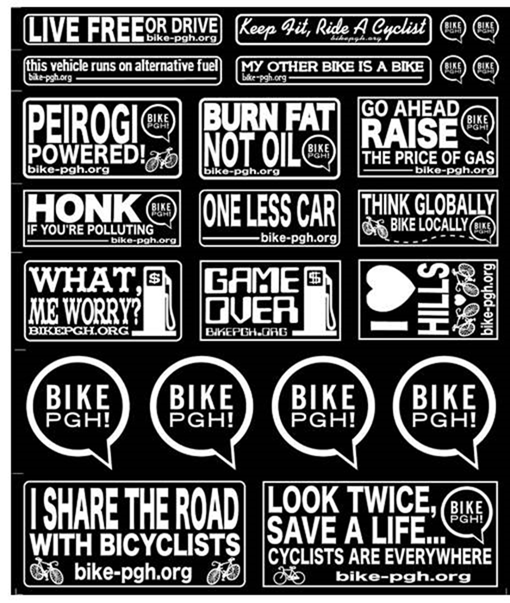 Turn your car or truck into a mean zombie-fightin' machine with this set of sticker sheets.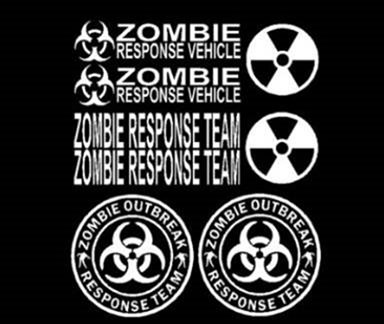 A sticker sheet set designed for powerful branding.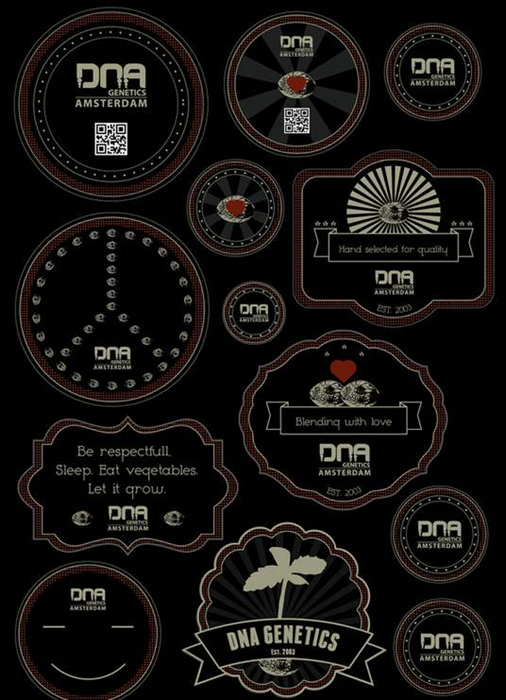 If you like Kory Bing's "Skin Deep" comic, you'll love this set of sticker sheets devoted to the gryphons!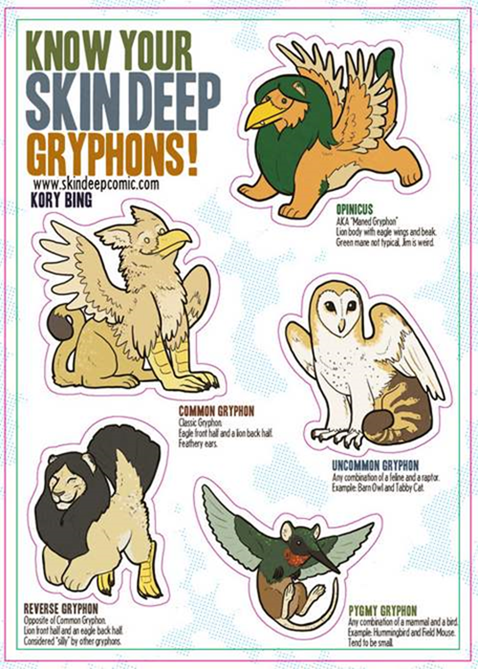 This cool concept lets customers customize their gift cards by including a sticker sheet that can be used to decorate the gift card wallet.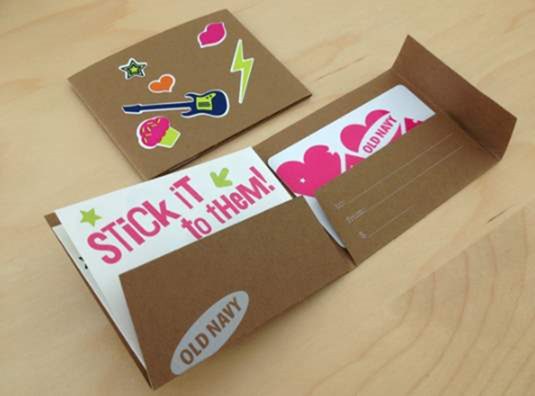 The shark appears friendly, until a closer look reveals that he's paired with severed hands on this sticker sheet!