Does your typography need work? Most designers probably consider their work to feature good typography, but truly great typography influences thought and behavior nearly as much as the copy it serves as the foundation for. Understanding basic typography principles will help you enhance the aesthetic appeal of all your designs, whether you're designing a postcard, a website or a billboard. Fortunately, many designers who have a firm grasp of typography best practices are willing to share their knowledge with the rest of us. Some even craft designs themed on typography itself, many visually pleasing lessons in crafting good typography. For your inspiration, here are 10 cool typography infographics.
An overview of how typography is constructed at the root level, presented in a concise manner with visual examples. An excellent reference for budding typographers!
What's the difference between serif fonts and sans serif fonts? What do they mean and what do they convey? Learn which is best for your specific design with this clever and compelling infographic.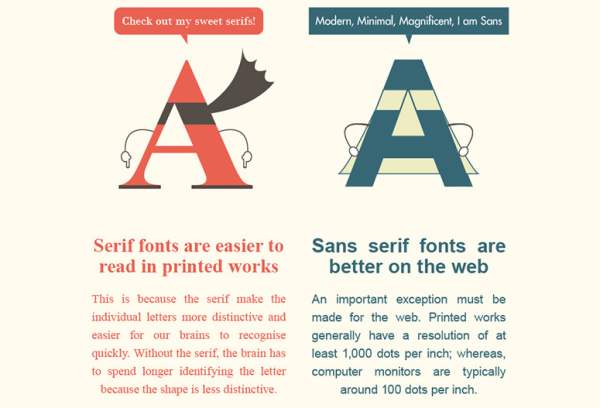 Not sure which typeface to use? This handy "self diagnoses" chart lets you answer questions that lead you to the right typeface for your project.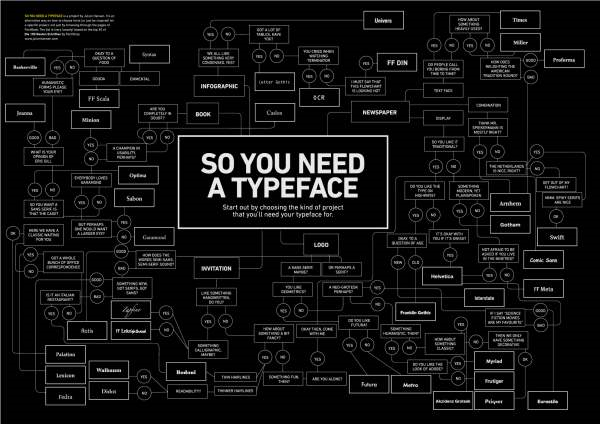 This massive infographic teaches you more about typography than you could ever want to know. From the evolution of typography (the first movable type surfaced in 1452) to how many styles of Helvetica exist (111), you'll be a typography expert by the time you're dong with this infographic.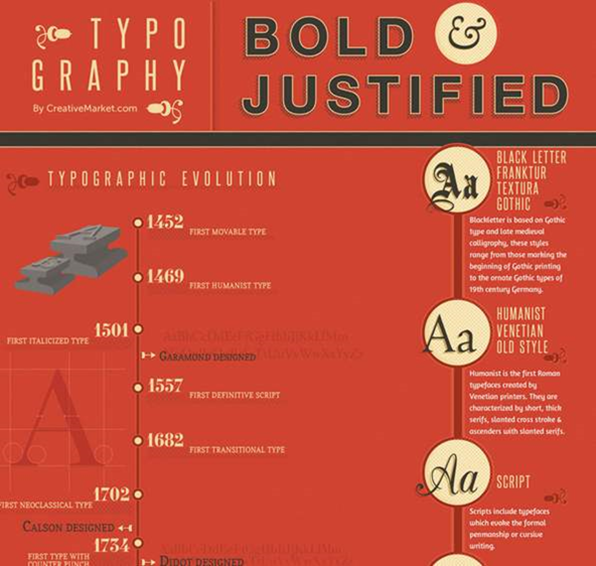 Want an attractive and unique reference to put on your office wall, "Breaking Bad" style? Get this periodic table of typefaces infographic printed!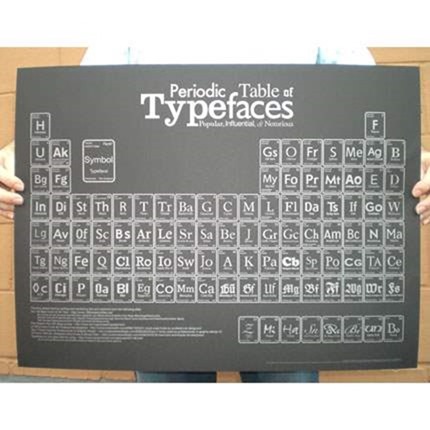 Are you a typeface sinner? Find out with this infographic that addresses 34 of the biggest typography no-no's so you can ensure you don't make the same mistakes.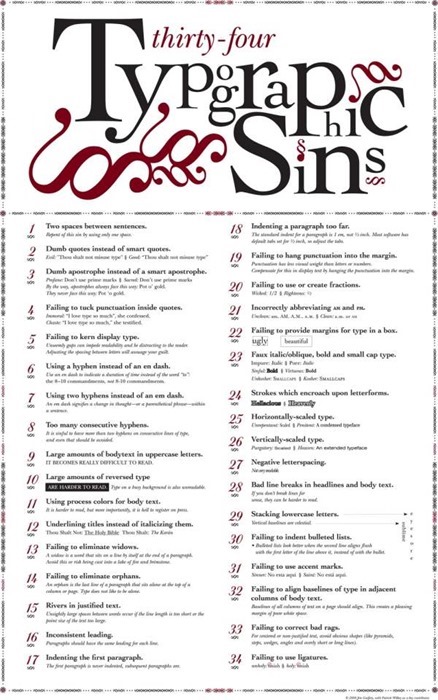 For the history buff in you, this infographics walks you through the history of typography in the Western world. Did you know that in 1760 Benjamin Franklin argued against allegations that the Baskerville typeface would blind readers?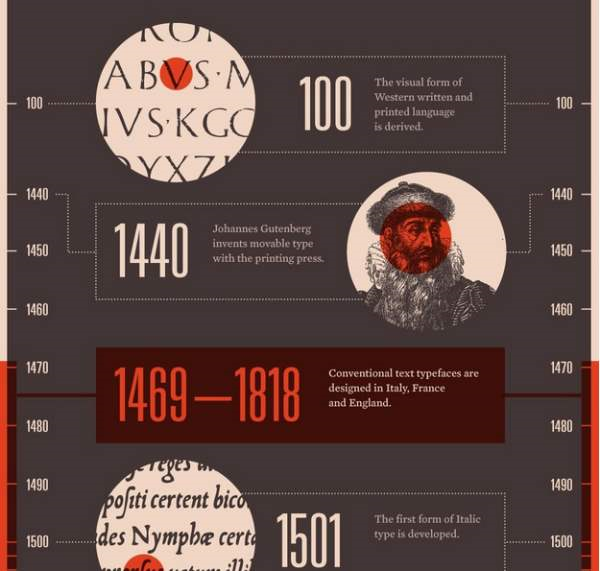 This cool infographic displays the top 100 fonts of all time – and when they were most popular by year.
Ever wonder where some of the most famous typefaces came from? Many were custom-crafted for a specific purpose. This infographic covers custom typefaces by origin and industry.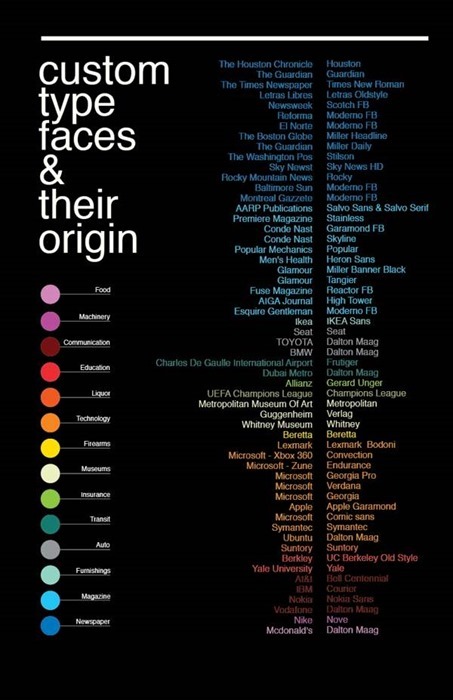 Developed for event marketing typography yet applicable to many other industries, this cool infographic demonstrates what information different typefaces convey to the human psyche.