If you're tasked with designing an arts and entertainment booklet, you know you need a compelling design that incorporates visuals and text in tandem to tell a story, convey a theme, and move your audience.
Booklets serve multiple purposes in the arts and entertainment industry, including:
Art gallery catalogs
Museum exhibition guides
Music notes
Live performance programs for the theater, concerts, and comedians
Promotional brochures for events
CD and DVD booklet inserts
Festival and arts fair booklets
Promotional arts and entertainment venue and business booklets for museums, concert halls, exhibit space, convention centers, and more
No matter the reason you're printing arts and entertainment booklets, the bar is high for graphic designers – after all, the world of arts and entertainment is the world of artists – so use the following design tips to your advantage so you can create attractive booklets that are works of art in their own right.
1. Use large images
Arts and entertainment offer visual experiences, so your design should showcase the most impressive visual aspects of your subject with large images. Full page still shots and backgrounds help create desire for your art installation, theater performance, concert, or exhibition.
This booklet design by Jessica Mollica for a Guitar Heroes museum exhibit demonstrates uses large images.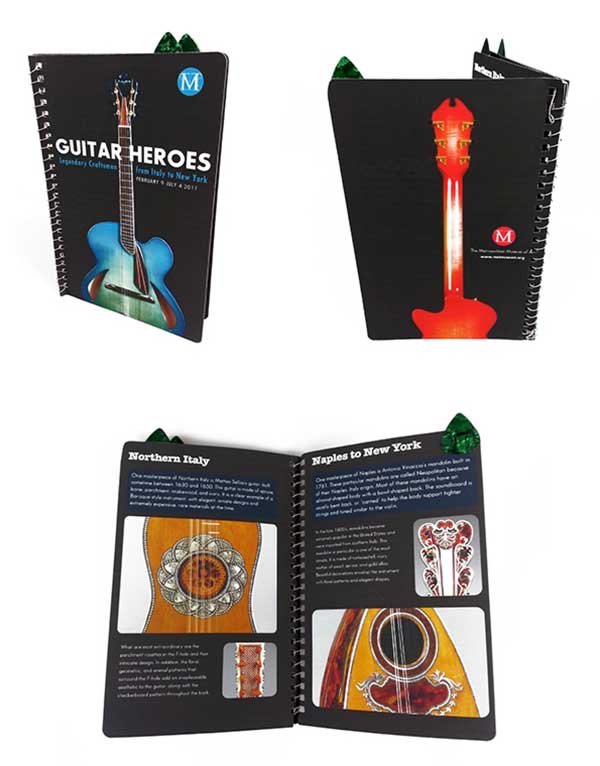 Source: Behance
2. Try creative typography
Don't settle for bland typography that makes your booklet look like everything else out there. Instead, get creative and see how you can work your typography in with your theme. Play with different fonts and styles, and use your design software's transform tools to make your typography wholly unique.
This booklet for the Red Bull Music Academy – Porto Hub by This is Pacifica uses unique typography.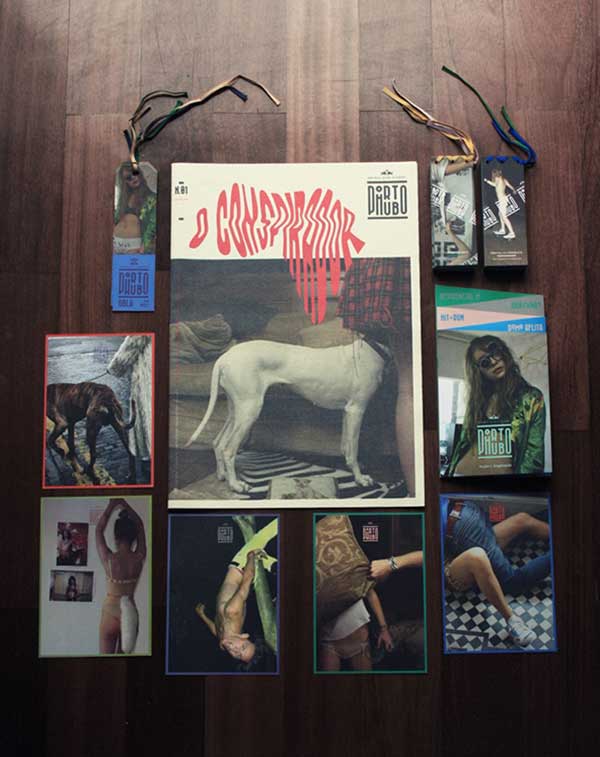 Source: Behance
3. Use plenty of white space
As a graphic designer, you know white space is your friend. However, if you're laying out a booklet that has a lot of text and a limited budget, it can be tempting to try to cram everything in to save on page count. Don't compromise on white space; instead, explain its value to your clients and seek to reduce text or increase page count.
In this booklet design by Matthew Page for the art exhibit It's All Personal, you can see how white space works to give a clean appearance to a page that is deceptively text-heavy.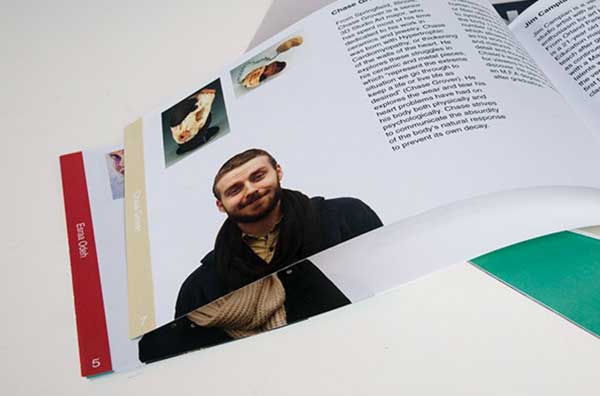 Source: Behance
4. Showcase exhibits
If your booklet is promoting an art exhibit, you can stir interest by offering your audience a glimpse of what they'll experience. That means showcasing some of your exhibits in the booklet.
This booklet, designed by Roberto Lopez to promote an art exhibit on manipulating the human form, utilizes a clever technique that intrigues yet leaves something for the exhibit itself: the images are black and white, so the audience must attend the exhibit to see them in their full-color glory.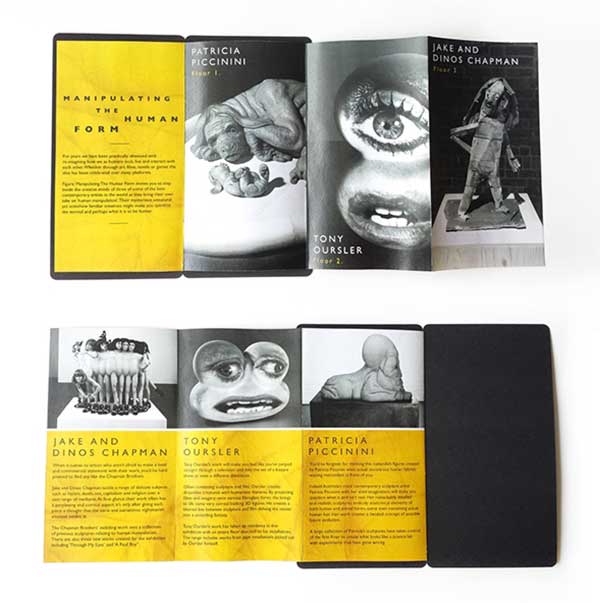 Source: Behance
5. Intriguing cover
Your arts and entertainment booklet cover design is perhaps the single most important aspect. If the cover isn't compelling, why would anyone pick it up to see what's inside?
This booklet cover created by Ray Hoo to promote his animated film The Visitor is certainly intriguing. How could you not be compelled to look inside?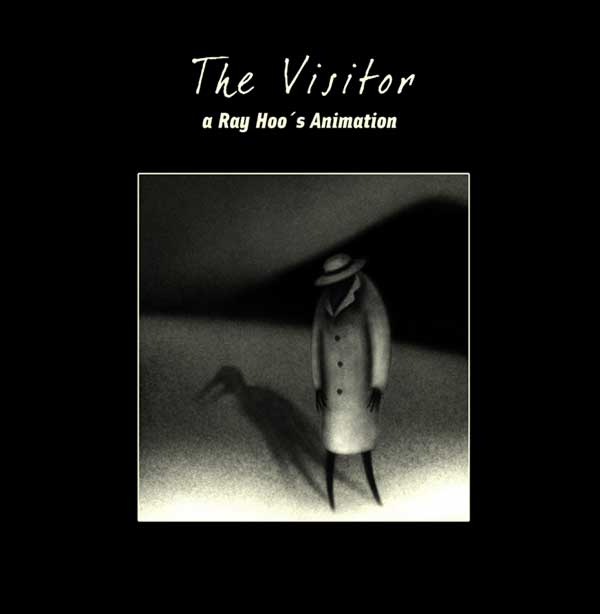 Source: Behance
6. Use images to break up text blocks
If your booklet or page is heavy on text, you should use images to break it up visually. Doing so makes the text easier to read and helps your booklet achieve a more cohesive, visually attractive look.
Here, you can see this technique employed by Kundia Wood in her booklet design for a Smithsonian Museum exhibit.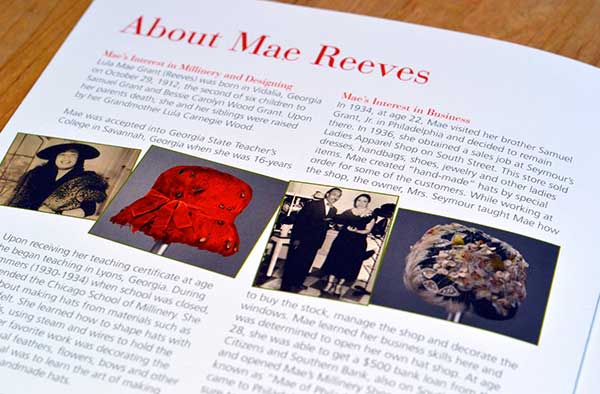 Source: Behance
7. Feature an unconstrained layout
The rectangular, paginated nature of booklets creates natural design constraints, but you can break barriers by eschewing traditional layouts to develop a more visually-unique booklet. Forget rectangular photo and text frames and let your design out of the box.
Here's an example of unconstrained booklet design by Shrenik Ganatra.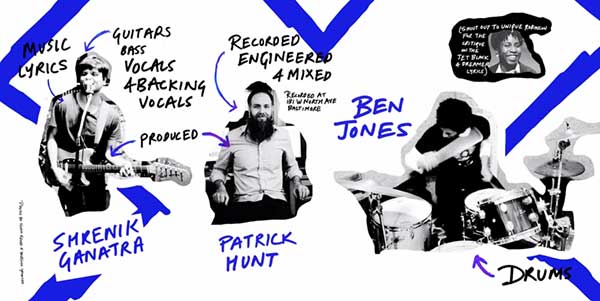 Source: Behance
8. Disrupt the flow
As readers, we've come to expect layouts to follow a natural order. Your booklet design can stray from that to disrupt the reader's natural flow, which can in turn command attention for your subject.
Here, you can see how Alice Zani uses an unconventional and minimalist booklet layout to force you to notice the subject.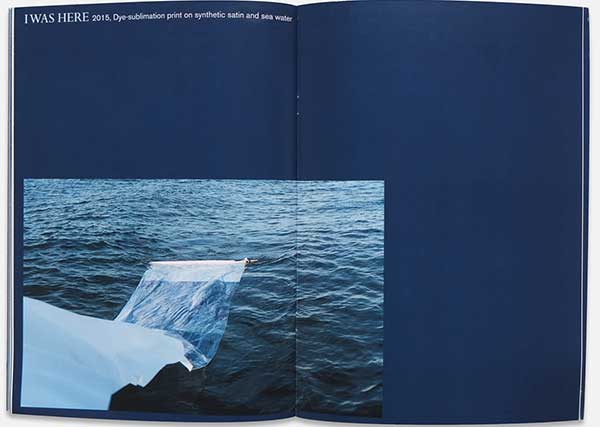 Source: Behance
9. Make theme pervasive
Every aspect of your design should lend itself to your booklet theme. This helps tie all the content together and yields a meaningful booklet design.
Tom Hay's booklet design for Embrace Mobile Video Games maintains a consistent video game theme throughout.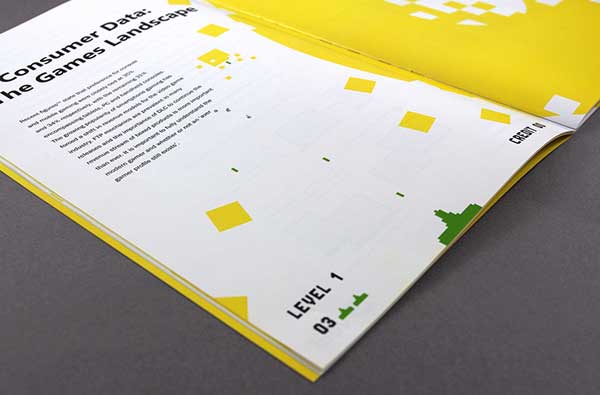 Source: Behance
10. Vary your layouts
Your booklet design should be consistent, but that doesn't mean you should incorporate the same layout on every page. Get creative and give your audience a variety of layouts to keep your booklet visually interesting.
This example features multiple layouts for the same booklet, designed by Krishnapriya (KP) Dutta Gupta.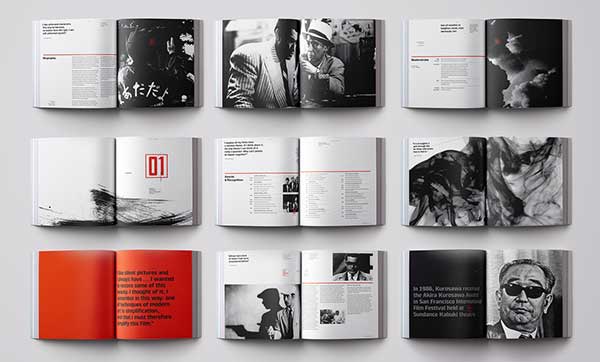 Source: Behance
These design tips will help you design an attractive, compelling booklet for arts and entertainment themes. You also need to consider how you'll print your booklets: your choice of booklet size, paper stock, and binding (perfect bind, saddle stitched or wire-o) will have a direct effect on how your design appears and how your booklet is perceived.
The booklet printing service you choose is also critical; you want your colors to match perfectly, so be sure to select a G7 Master Certified Printer to maintain color consistency from screen to paper. Get premium booklet printing at discount prices today.