How important is your pocket folder design? Critically important, if you believe in the power of visual branding to emblazon itself in memory and stir emotion – and you should, because visually conveyed emotion plays a major role in customer purchasing decisions, regardless of whether you're a B2C or B2B company. You know you need to print pocket folders to deliver a powerful presentation; recognizing that you also need attention-commanding pocket folder design that sets you apart from the competition is the next step. If you want a more powerful presentation presence, be inspired by the following 10 killer pocket folder designs.
This pocket folder design perfectly captures the spirit of the brand in illustration, folds and die cuts.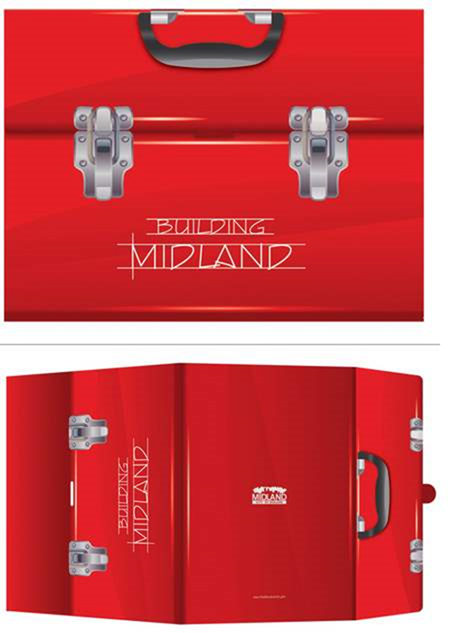 Careful planning went into designing the folds and shapes of this presentation folder design, which handily unfolds from a "laptop" that even includes a brilliant "CD/DVD Rom drive."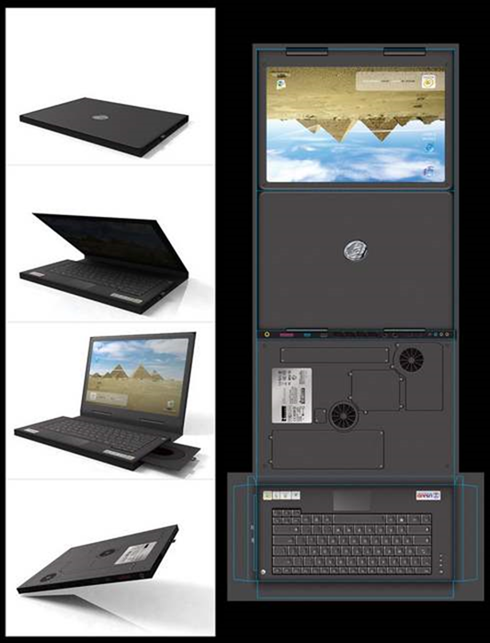 The Castrol brand permeates this ultimate pocket folder, which includes storage for a booklet plus several flyers, sales sheets and brochures.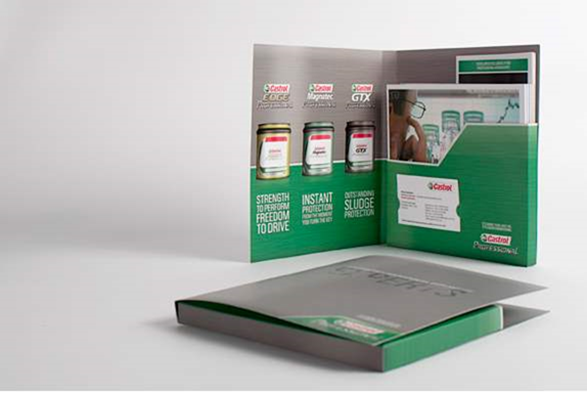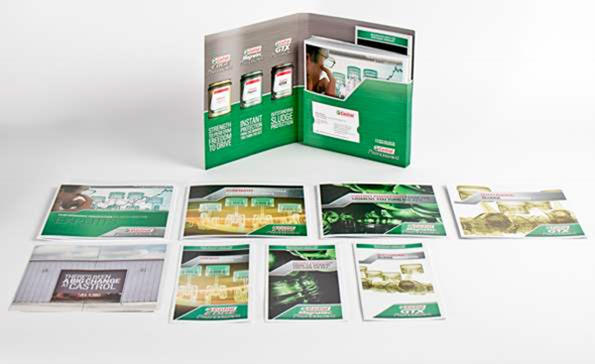 I love simplicity, and this is by far my favorite pocket folder design on this list. Simple, minimalist branding can have huge impact.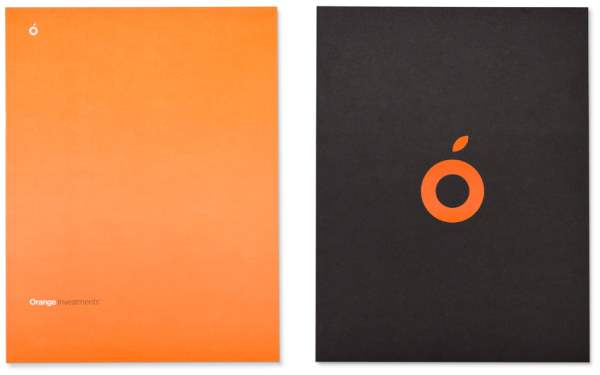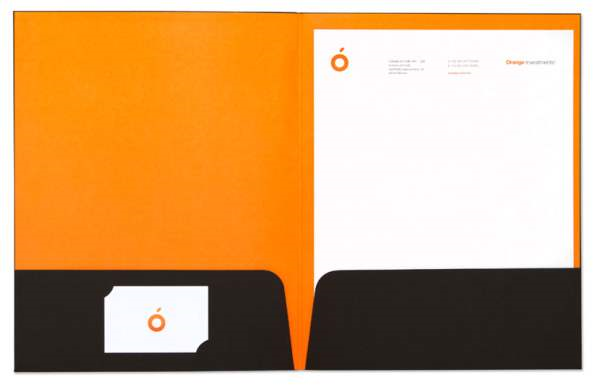 This big, bright, bold pocket folder conveys a lot of information with very little text: the company's different locations, social media pages and a tagline that lends insight into its business philosophy.
The instrument illustrations are cool, but what I really like about this pocket folder is how it incorporates content into its middle fold.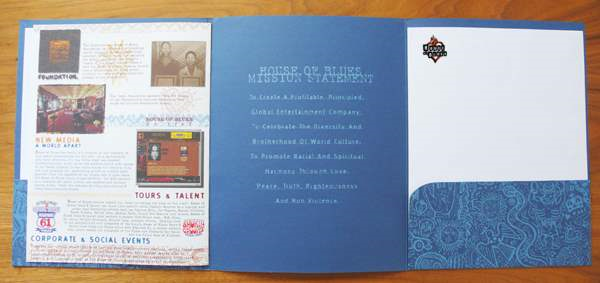 This personal identity kit pocket folder incorporates unique die cuts on the cover to intrigue, and also uses special die cuts to hold business cards on the interior pocket flap.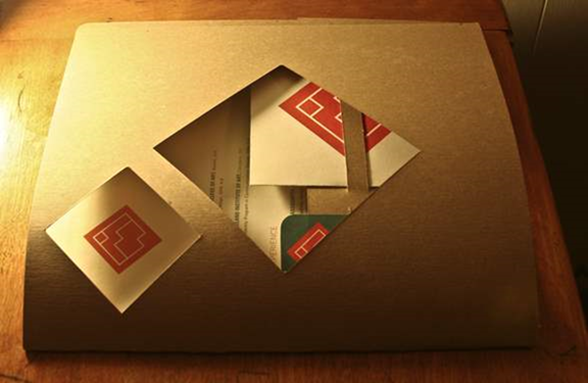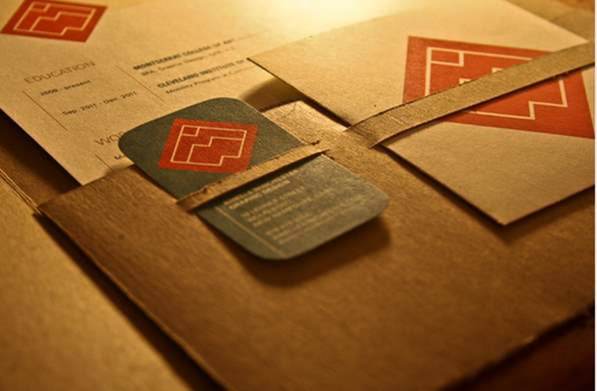 This template design is ultra-modern with its Metro-infused layout and color scheme.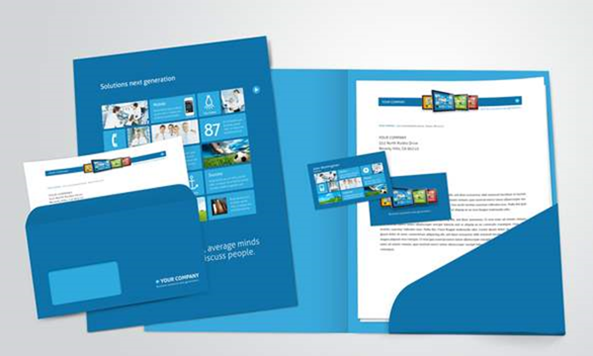 The enormous logo lends itself to memorable branding, but my favorite part of this pocket folder design is the simple, sleek and exciting front cover die cut.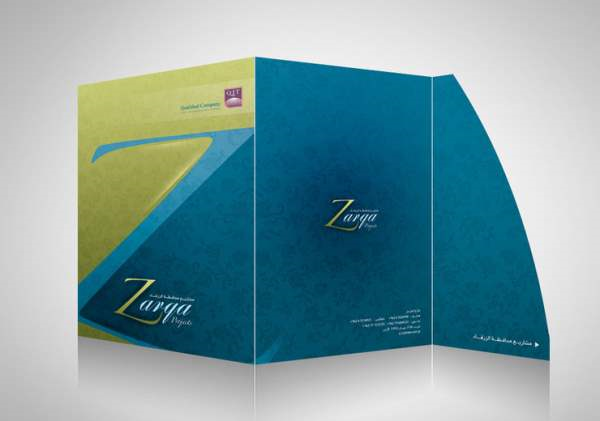 This pocket folder design maintains a watery theme with wave-shaped die cuts and shades of blue. I also love the big photos, which is what the company in questions should be showcasing.