Your baby shower is a special occasion where friends and family members will celebrate your upcoming bundle of joy, so why settle for generic store-bought baby shower invitations when you can make your own custom baby shower invitations online? Here, we've listed 10 unique baby shower invitation ideas.
Best of all, you can customize each of the following designs with your own text, photos, and choice of color scheme – and you can even use these ideas as inspiration for designing your own baby shower announcements from scratch. Create excitement and increase attendance for your baby shower with the following ten unique baby shower invitation ideas.
Elegant text accented by a baby rattle icon against a beautiful textured background makes this baby shower invitation stand out. Use PsPrint's free online baby shower invitation maker to customize this design and make it your own.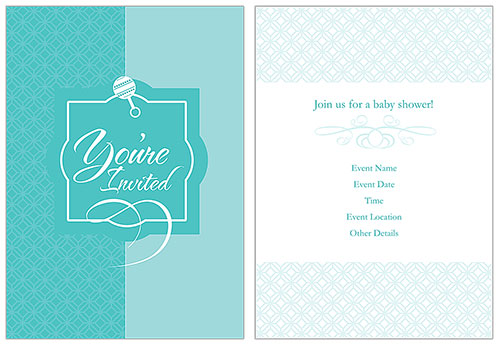 The "shower" theme is taken in a literal sense with this unique design that features raindrops collecting in a jar on the front, and event details surrounded by clouds and more raindrops on the back. This customizable baby shower invitation symbolizes the life rain brings.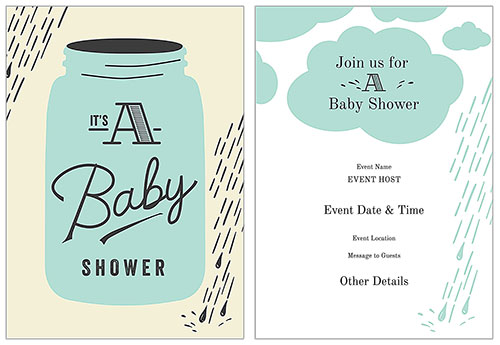 Feature the proud parents-to-be alongside a whimsical owl illustration with this free baby shower invitation design template. Customize the event name and date on the front, then fill in the details on the back.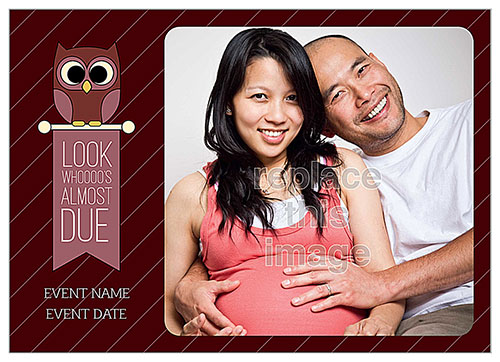 Unveil your invitation and showcase your special day with this cake stand-themed invitation design, completely customizable using PsPrint's free online design tool. Choose from five different color schemes and add your own text to create unique invitations your guests will RSVP to.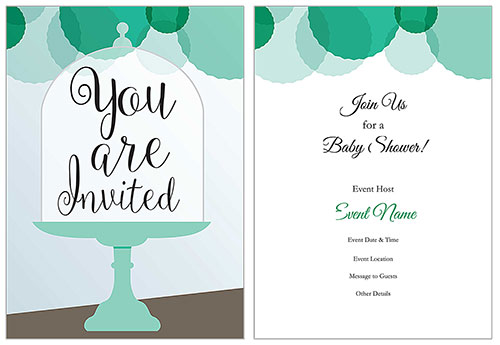 Use cute bunny boots under large, fun text and clotheslined baby clothes to announce your special date. On the back, add your own baby shower details: date, time, location, and more.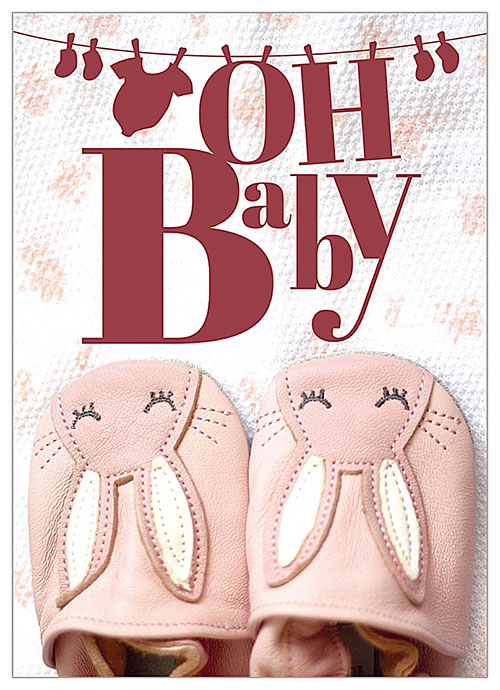 Know you're having a girl? Invite guests to your baby shower with this unique invitation design featuring the "sugar and spice, and everything nice" theme. You don't have to keep the "It's a Girl" text; replace it with your own baby shower invitation wording with our free design tool!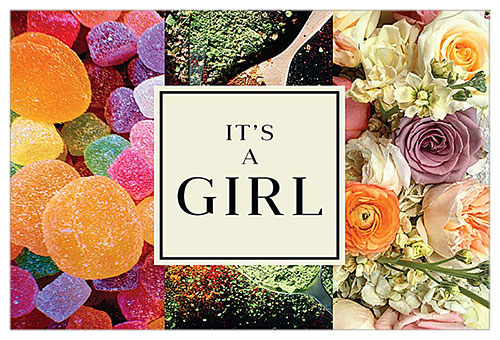 Announce your baby shower with this fun invitation featuring a baby-foot imprinted onesie on the front and a pacifier icon on the back. Multiple color schemes are available to match boys, girls, and gender-neutral baby showers.
Get guests excited about your baby shower with this delicious invitation featuring cupcakes behind rounded corner windows. You can customize the text to match your baby shower theme.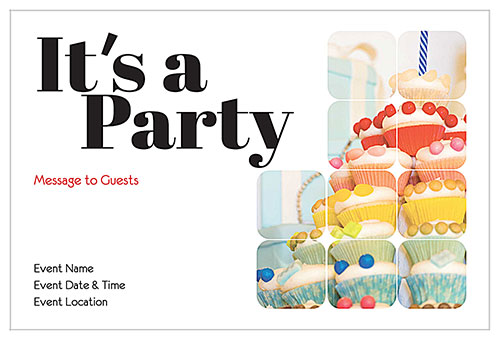 Hosting a baby shower after your bundle of joy has arrived? Or, want to feature the entire family when inviting guests to your baby shower? Use your own photo and custom text to create unique baby shower invitations with this design.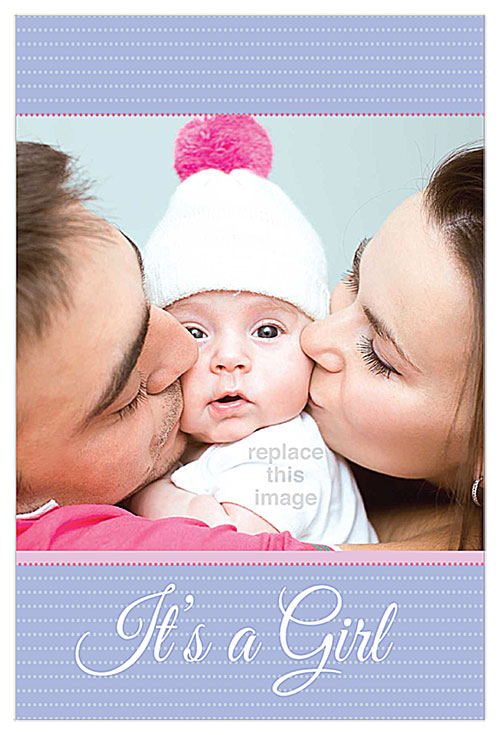 Customize this design with baby shower invitation text; or, use it to thank guests for attending your baby shower. Colorful balls of string add visual appeal for your celebration, and you can add your own verbiage and photos to print unique baby shower invitations your guests will love – and respond to.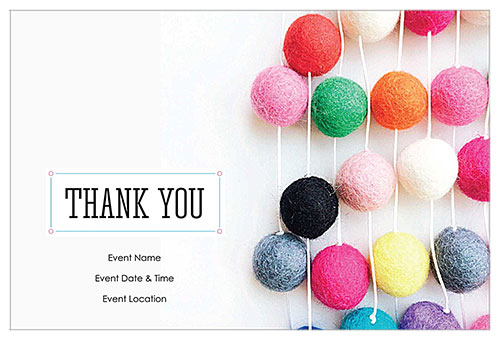 Ready to make your own baby shower invitations featuring unique designs just for your special day? Do it for less with premium discount baby shower invitation printing.