Business holiday card printing is a terrific way to express meaningful sentiments and maintain relationships with key people inside and outside of your company. As part of your overall holiday marketing campaigns, holiday cards are personalized, tangible direct-mailers that can strengthen bonds – especially since they rarely include sales pitches. They're welcome in homes and offices, and often placed for display on walls, fireplace mantels, and doorways. Holiday cards are so popular, the Greeting Card Association estimates 1.6 billion are sent for Christmas alone – and those figures do not include holiday cards for Hanukkah, Kwanzaa, and other winter holidays.
Your business can leverage the power of custom holiday card printing to make your message more meaningful – and you don't need to pay a graphic designer to do it. Simply browse PsPrint's free holiday card templates, choose your favorite template and color scheme, then customize it with the free online holiday greeting card maker. You can add your own text and upload your own logo and photos to craft a custom card with just a few clicks of the mouse.
Of course, you'll need to know who you're sending your holiday cards to before you can choose a design that represents your company and resonates with your audience. To help, the following lists 15 people your business should send holiday cards to – and why.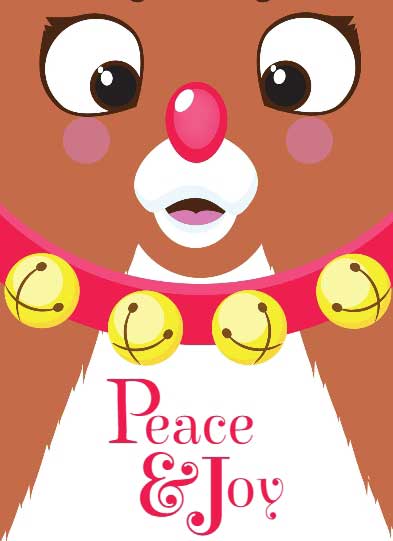 Holiday Friends free holiday card template
1. Customers and clients
Holiday greeting cards are perfect for saying "thank you" to your customers and clients. Don't send a sales pitch; instead, wish your customers a happy holiday season (though you can include a gift certificate if you'd like). Personalize your holiday cards with a handwritten message, if possible; if you have too many holiday cards to send, consider personalizing those sent to your top 20 customers.
Sending greeting cards to customers is a powerful way to strengthen relationships and foster long-term loyalty.
2. Employees
You couldn't do it without your employees, and holiday cards make it easy to express how much you care about and appreciate your staff. Personalization goes a long way here, too; and if you can't handwrite every card, include a personalized note for your top performers and management team. Doing so can help bolster employee morale, which leads to improved performance and a strong business.
3. Suppliers
You might be the customer, but thanking your suppliers with holiday cards is a good way to position yourself for priority service and future favors.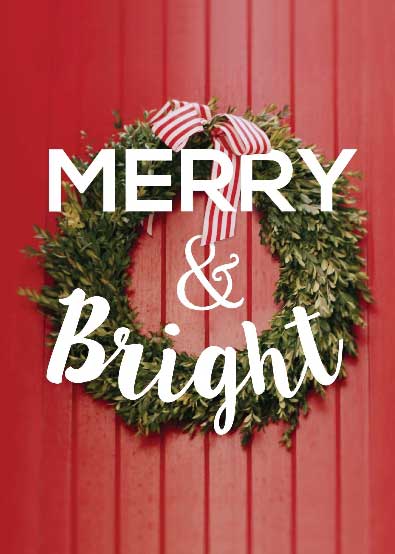 Striped Wreath free holiday card template
4. Professional service providers
Your accounting team, attorney, plumber, window washer, officer cleaner and others you count on to ensure your business is operating in tip-top shape will appreciate receiving holiday cards. This is another group of people it pays to have strong relationships with.
5. Stakeholders and investors
The people who helped get you off the ground deserve a personalized holiday card every year. They believed in you, and holiday cards express your appreciation and maintain your bond.
6. Prospects
Export a list of prospects from your CRM to identify people you can send holiday cards to. Though they're not customers yet, holiday cards can impress prospects by making them feel special and reinforcing your branding.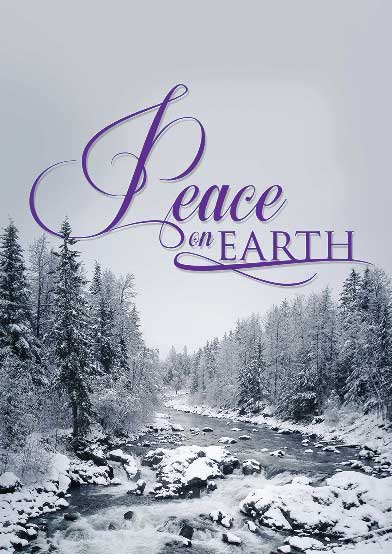 Mountain Sky free holiday card template
7. Past customers
Similarly, you can send holiday cards to past customers; not necessarily as a means of getting them back, but by wishing them the best and letting them know you're there if they'd ever like to re-up.
8. Local citizens
If your business serves a limited geographic area – such as an insurance company in a small town – it can be a good idea to send holiday cards to everyone in your zip code. This lends itself to brand awareness and adds a personal touch that will be remembered when you send future promotions.
9. Police department
If your police department routinely patrols your business neighborhood, send holiday cards to thank them for keeping an eye on your business when you're not there. Expressing your appreciation for the badge could get your business a second look under its watchful eye.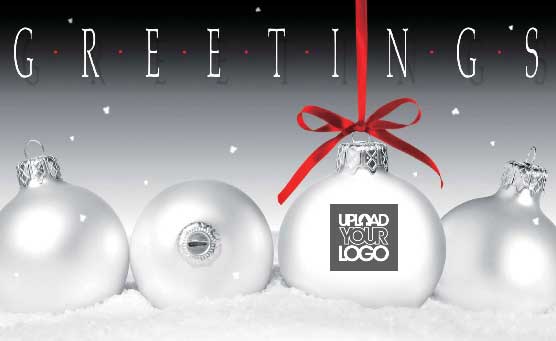 Red Ribbon Greetings free holiday card template
10. City business planner/economic developer
As a business, it never hurts to develop and foster a relationship with your local economic development department. Doing so can help you get the inside track on future opportunities – and it's easy to do with custom holiday card printing.
11. Professional organizations
If you're a member of your local Chamber of Commerce, Convention and Visitor's Bureau, and other professional organizations, you can send holiday cards to directors and managers to foster relationships that can lead to future opportunities.
12. Influencers
You want journalists, bloggers, and other influencers to notice your business. Send holiday cards to the top influencers in your field to express your appreciation for their coverage of your industry or the local business scene. It might lead to future coverage for your company.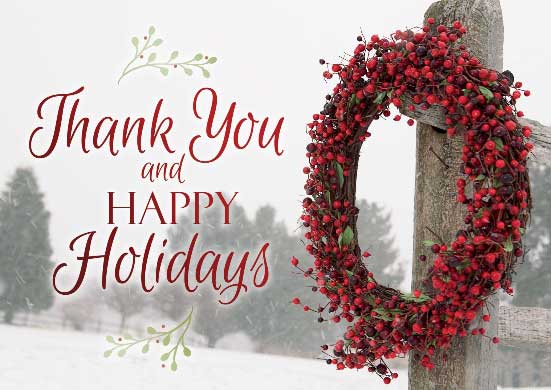 Happy Holidays Wreath free holiday card template
13. People and businesses you admire
You don't need to have an established relationship with people or businesses you admire or would like to partner with to send them holiday cards. In fact, a holiday card with a personalized note that explains why you sent it could be all you need to get your foot in the door with those who can help you prosper.
14. Brand ambassadors
Send holiday cards to those who actively promote your brand, your most active social followers, and those who have left online reviews for your business (good and bad). Thank them for their efforts and let them know you appreciate their feedback – which will in turn give them incentive to keep promoting your brand.
15. Targeted demographic mailing list
Finally, you can print greeting cards to send to a demographically targeted mailing list. Since they're not salesy direct-mailers, holiday cards can be outstanding tools for introducing your company to a well-targeted audience.
Ready to print custom holiday cards that have powerful meaning? Do it for less with discount custom holiday card printing.