Want to make your own creative Christmas cards this year? It's a fun way to send unique season's greetings and share favorite family memories. And, it's super easy to create custom holiday cards: simply take a great photo, then add it to any of PsPrint's free Christmas card templates.
But don't settle for the standard family portrait. Instead, snap a photo that shares your personality and makes a Christmas memory of its own. Find inspiration in the following 20 creative custom Christmas card ideas.
1. Jump!
This one will take a bit of photography savvy to pull off, but you can snap a photo of your family jumping for Christmas joy and make it the centerpiece of your custom Christmas cards.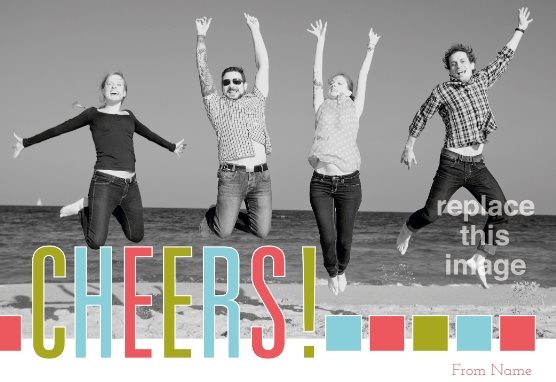 2. Chalkboard season's greetings
Write your message of Christmas cheer on a chalkboard and hold it for your holiday photo shoot.
3. Christmas kisses and mistletoe
Perfect for recently engaged couples, you can hang mistletoe and share a winter kiss to take center stage this Christmas.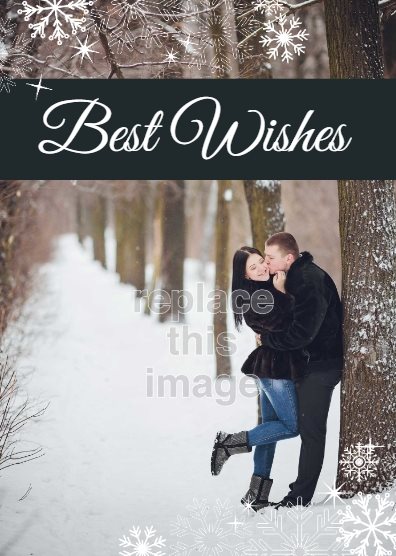 4. Showcase your kid's artwork
Have your child draw and color a cool Christmas scene on a blank piece of paper. Scan it into your computer and upload it to a blank Christmas card template for an ultra-unique Christmas card.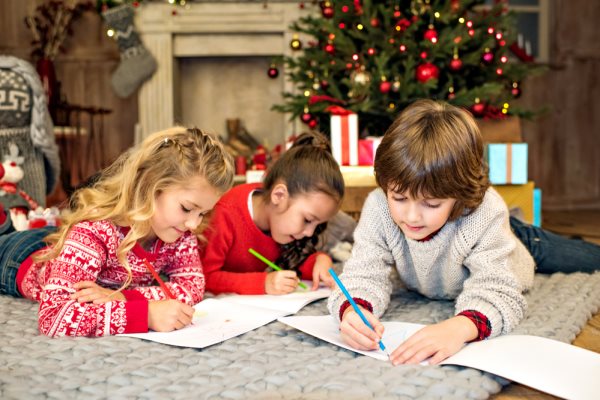 5. Go sledding
Take the kids sledding and get a few snapshots of them gliding down the hill. Bonus points if you snap a wipeout in action!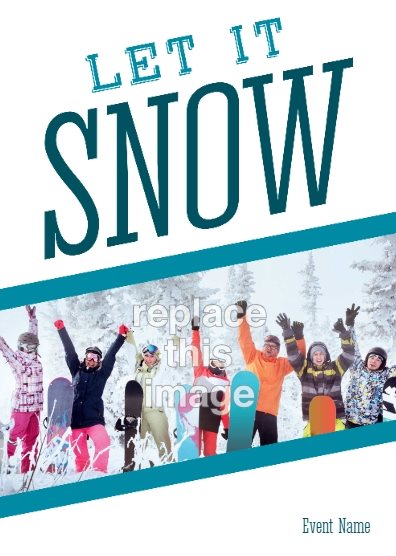 6. Recreate a famous movie
Get the right props and recreate your favorite Christmas movie scene or poster. You might need a little Photoshop savvy to get it just right.
7. Ornament reflection
Get a metallic ornament and position the camera so it captures your family's reflection.
8. Ugly sweaters
Find the ugliest Christmas sweaters you can – you might need to take the family shopping at a thrift store – and take a group snapshot for your Christmas cards.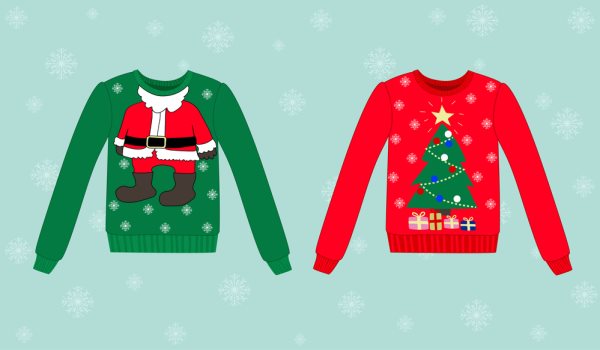 9. Uncle Bob
Did you get a great photo of Uncle Bob napping after Christmas dinner last year? Whether the funnyman in your family is Bob or Cousin Eddie, you can show off your shot on your Christmas card this year – perfect for funny Christmas invitations!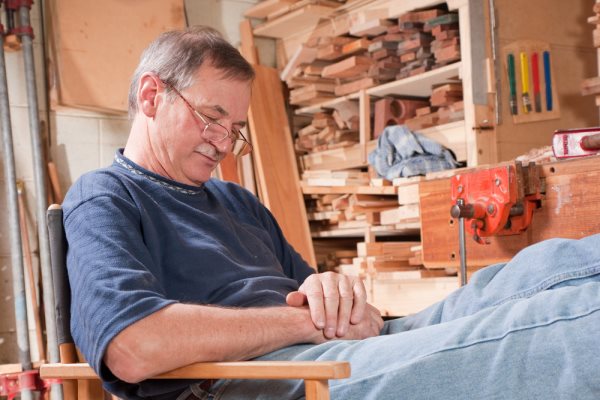 10. Light 'em up
Wrap your kids in Christmas lights. Add a few ornaments and have them hold the star for your Christmas card photos.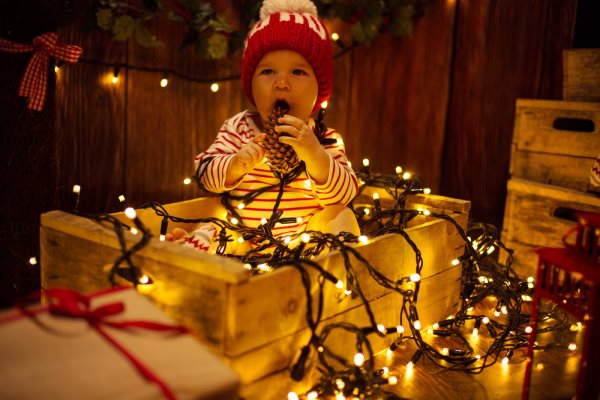 11. Mail it in (from the beach)
Taking a vacation for the holidays? Gather your favorite photos from the beach and make a season's greetings collage to share with loved ones back home.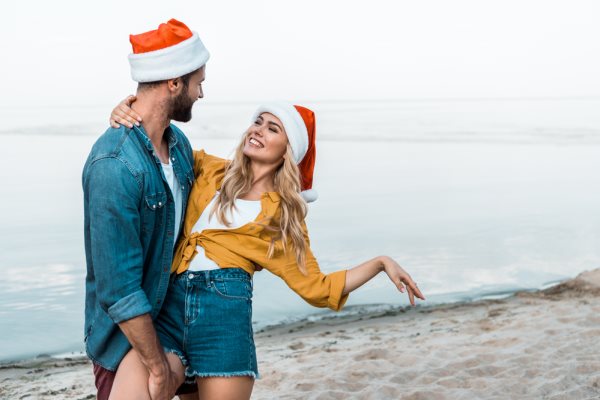 12. Don't forget Fido
Pets are part of the family, so there's no reason they can't take center stage on your custom Christmas cards.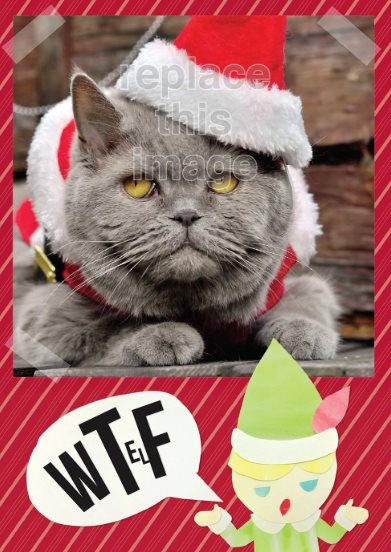 13. Family mug shot
Make the naughty list this year? Put your family in a "police lineup" for Santa and share it on your holiday cards.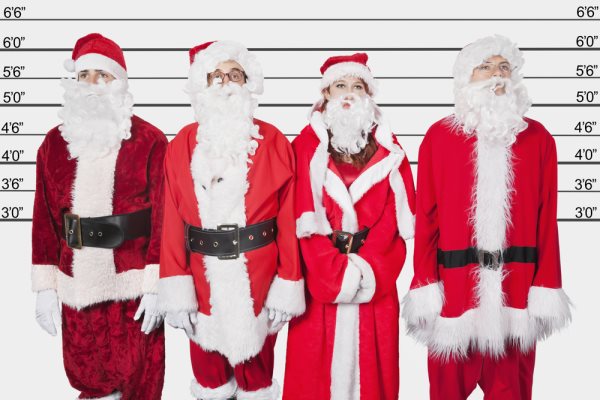 14. Fake Black Friday ad
Tired of all the Black Friday and Cyber Monday sales? Have a bit of fun with all the marketing by creating your own Black Friday ad to show off everything that's great about your family!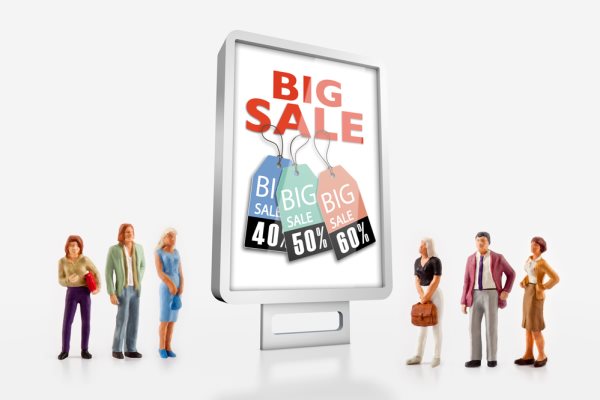 15. Start a Christmas band
Gather some musical instruments and take a promo photo of your family band. You might be called the "Silent Nights" or the "Drummer Boys" or "Kissing Santa."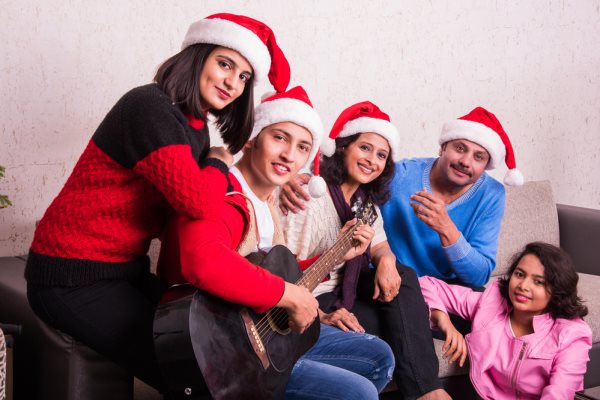 16. Funny faces
An oldie but goodie: line your family up for a traditional portrait, then ask them to make funny faces for your Christmas cards.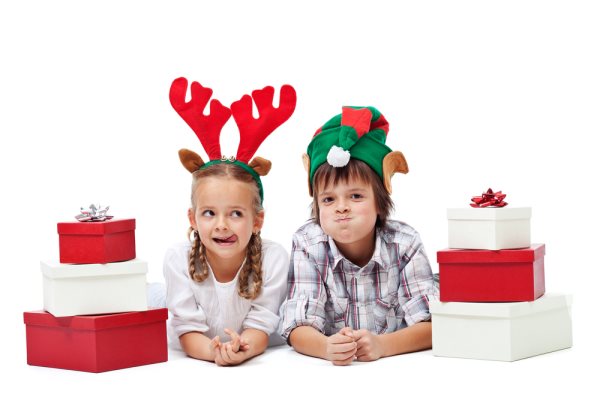 17. Decorate the tree
Many of us have fond memories of decorating the tree as a family. Take some photos this year and make your favorite the front of your holiday cards.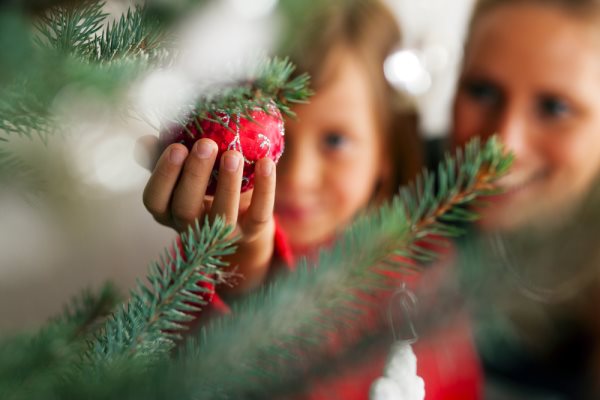 18. Build a snowman
Similarly, you can build a snowman as a family, then pose with the snowman as the newest – albeit temporary – family member.
19. Baby in a box
Wrap a box like a present, save for the top, and place baby inside!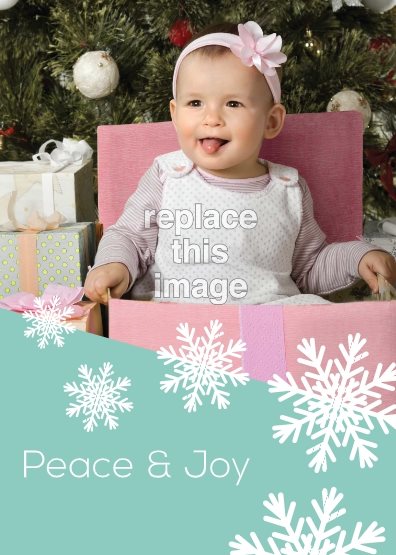 20. Bah humbug!
Go all-out Scrooge with grumpy faces for your Christmas cards. Use PsPrint's online design tool to add the text "Bah Humbug!" to make the message clear.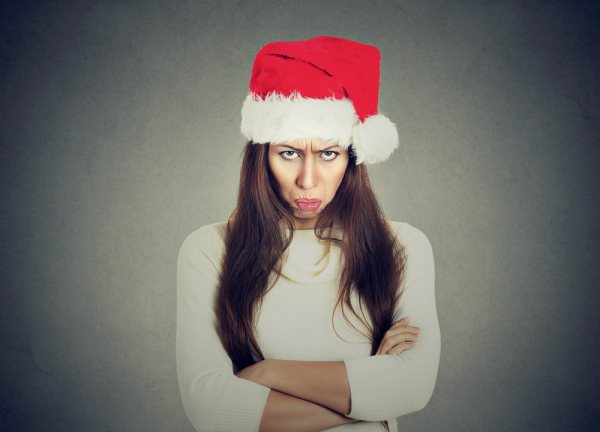 Ready to print your own custom Christmas cards online? Whether you're printing traditional folded holiday cards or contemporary flat holiday cards, you can do it for less with our free Christmas card templates and discount holiday printing services!