Do you want to print Christmas calendars to promote your business this holiday season – and the next 12 months? Christmas calendars are welcome holiday marketing tools your audience is likely to put on full display and reference every day, which means they're also some of the most cost-effective marketing tools when you consider the cost-per-impression.
It's easy to place Christmas-themed images into a calendar template, but what if you don't have a good source for Christmas pictures to use in your calendar design?
You don't want to steal images from the web; not only is it immoral, it's illegal; and since you're a business, using images without permission for commercial purposes can lead to unwanted legal headaches.
The good news is there are resources that let you download high-resolution Christmas images to use for free, even for commercial purposes, with or without attribution. Start planning your calendar marketing campaign today with the following 20 places to get free stock photos for Christmas calendars.
NOTE: Be sure to double-check licenses for free commercial use and attribution, as licenses are subject to change.
 
 
 
 a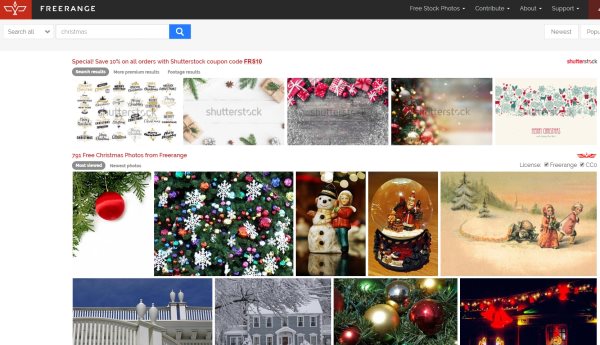 Once you've download your favorite Christmas images, all you need to do is resize or crop as-needed, then place the photos in a free calendar template. Create your calendar cover design, then select your printing options. Your calendars will be delivered to you in just a few days.
Whether you're printing desk calendars to send to clients for year-round branding or you're printing wall calendars to hand out to customers to put your business front-and-center 365 days per year, you can use free stock photos to create a Christmas calendar your audience will love. Keep you investment at a minimum with discount calendar printing today.