Thinking about giving your business cards a makeover in 2017? It's a great way to modernize your branding for networking events, direct-mail marketing, and anywhere else you distribute business cards. Before you crack open your design software – or hire a graphic designer – you'll want to develop a concept for your new color business cards. You can find inspiration in the following business card design and printing trends for 2017.
Large photos
Large photos can help define a mood, create interest, and motivate desire for your products and services. One way to incorporate large photos into your design is to place them at the top of a vertical layout, as depicted in this business card design by Masud Parvej.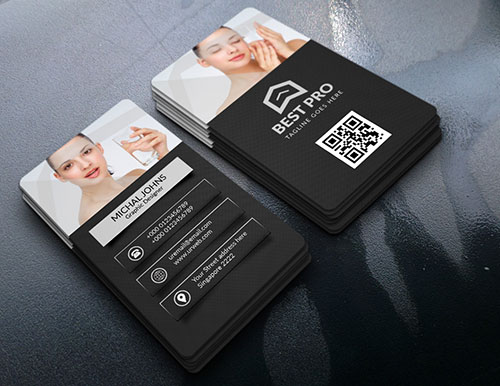 Minimalism
You don't have to pack your business card with tons of graphics to solicit interest in your business; sometimes, all you need is your logo and contact information. This example by Samim Cakir goes a step further by incorporating logos of the products the company sells, yet maintains a minimalist look that accentuates the brand.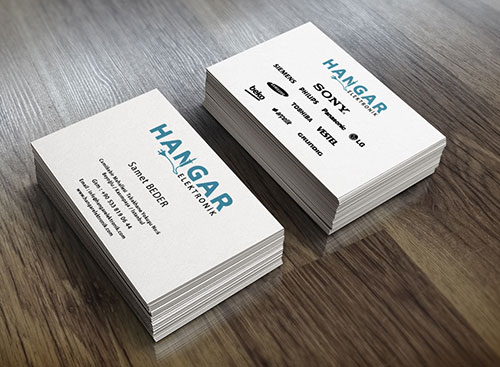 Rounded corners
This is a simple way to make your business cards stand out from competitors without distracting from your design. In fact, rounded corners can make your branding more powerful, as in this example business card design by Luliia S.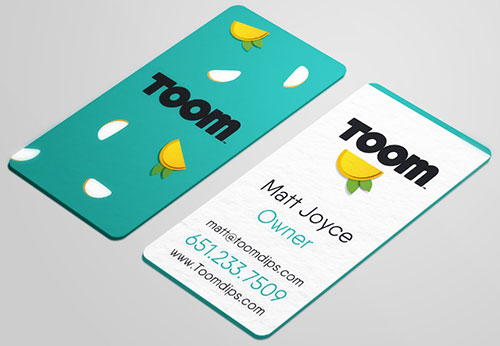 Icons
Elegant icons can help you visually convey your product and service offering without cluttering up your business card design. Here's an excellent example of how this concept can work by Aey Vila.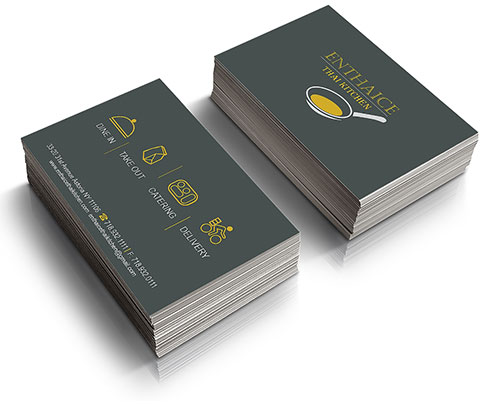 "Real" background textures
Add powerful brand intonations to your business cards with relevant, "real" background textures. Notice how the background plays with the brand name in this business card design by Jeni Kozicky.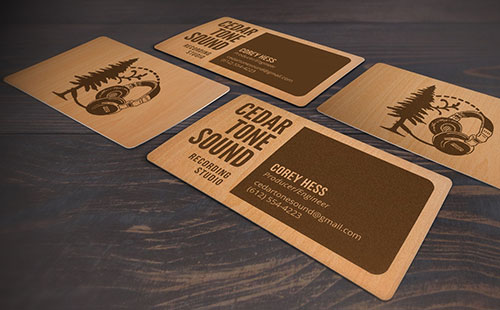 Die cuts
Die-cut business cards can add a fun, memorable touch to your business card design and make it more likely prospects will follow up after the first meet. Check out two different ways die cuts can be incorporated into business cards in these designs by Asnil Yahaya.


Folded
Make your business cards more interesting and your brand more intriguing with folded business cards, which also increase your real estate so you can include more information if needed. Here's a great example by Rakibul Hassan that also incorporates die cuts and icons.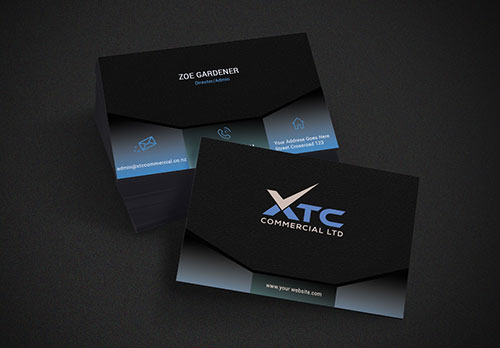 Illustrations
Present prospects with bold, memorable business cards that feature unique illustrations. Here's one example of an illustrated business card by Lindi Maritz.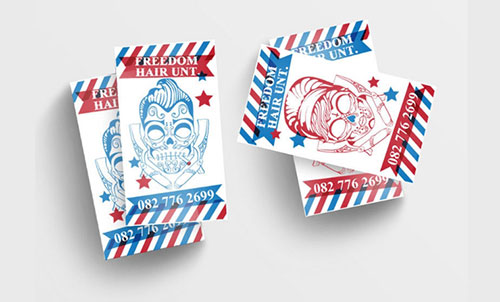 Slim business cards
Bigger isn't always better; in fact, slim business cards can help set your brand apart from competitors by virtue of being different. Slim business cards can also exude confidence: your company is so talented, you don't need to "shout" to get noticed. Here's an example by Mohanakannan Meganathan.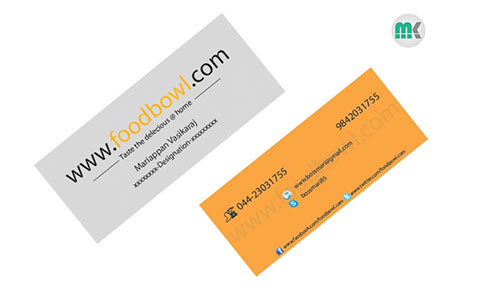 Foil stamps
Metallic text lends a touch of elegance and a premium feel to your brand, which makes foil stamped business cards perfect for luxury brands. This example template by Michael Taylor perfectly demonstrates how foil stamps can make your business cards more powerful.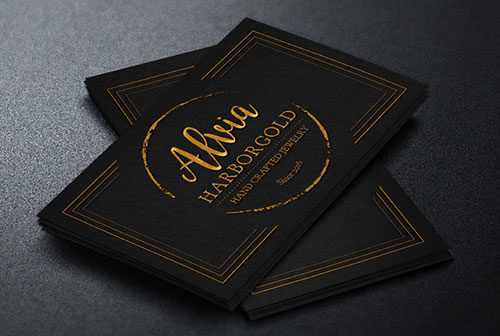 Patterned backgrounds
Patterned backgrounds can help your brand stand out without the need for clutter. They're subtle, yet powerful, additions to business card designs that add depth to your brand. Here's an example by Todd Davis.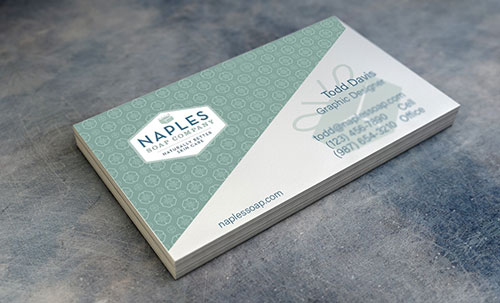 Ultra business cards
Triple-thick ultra business cards feature a bright band of edge color that helps your brand stand out from the crowd. It's a new type of business card that makes it easy to add memorable branding features to your business cards without altering your design.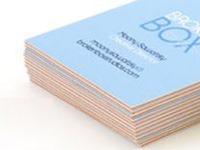 Linen business cards
Printing business cards on linen paper creates an elegant, tactile experience for potential customers that helps your brand stand out. You can print business cards on brilliant white linen or natural white linen to match the tone of your brand.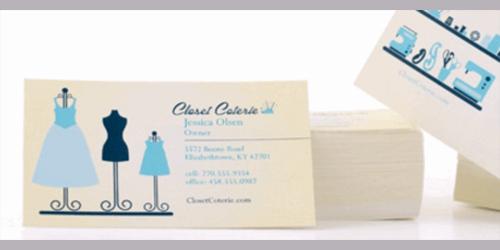 You'll notice several of these example business card designs incorporate multiple trending features. Brainstorm how you can use them to make your business cards stand out, then get specialized business card printing services at discount prices from PsPrint!
Images used in this post were taken as screenshots from Behance.net for editorial/review purposes and are the property of their respective designers/owners.