Calendar printing is an excellent marketing strategy that puts you in front of your audience 365 days per year. Unlike many other marketing tools, calendars are useful and appreciated – which means they're likely to not only be noticed, but admired and put on display. Whether you're printing wall calendars for your retail customers or you're going to print desk calendars for your B2B customers, you can vastly increase the chances your calendars will be used and displayed by choosing a calendar theme that resonates with your audience. The following lists 25 calendar themes your customers want.
1. Photo themes
Perhaps the most obvious, yet one of the most popular, calendar themes is to showcase a series of photos each month. Your calendar can feature photos your customers will appreciate. Examples include:
Classic cars
Musicians
Celebrities
Pets and animals/wildlife
Landscapes
Famous attractions
Beautiful science and nature pictures
Space
Brainstorm photo themes your customers will love and that are relevant to your business, and you can easily develop a winning calendar. You don't even need to take the photos yourself – pick the best photos from stock photo sites to quickly and easily create a custom photo calendar.
2. Helpful hints
Use your calendars to give monthly or seasonal advice, which can add value to your calendars and enhance your credibility. Ideas include:
Home improvement tips
Gardening tips
Event planning tips
Car maintenance tips
Financial advice
3. Seasonal deals
Promote seasonal deals exclusive to those who have your calendars. This is a great way to track your response rate and drum up business year-round. Seasonal deals can be coupled with any other calendar theme, so you have an attractive calendar that also saves your customers money.
4. Holiday help
Each month, feature that month's primary holiday and include helpful tips, advice, resources, and other information your customers can use to get the most out of that holiday.
5. Target practice
Do your customers have a shared hatred toward something (opposing football teams, for example, or overbearing bosses)? If so, you can create fun calendars that feature a photo with a bullseye, perfect for a game of in-office darts.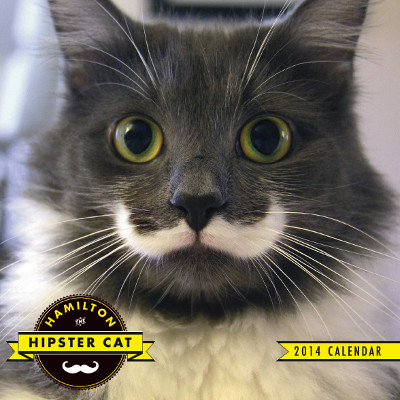 Calendar cover for Hamilton the Hipster Cat
6. Trivia
If your customers are trivia buffs, load your calendars with unique, fun trivia questions (and answers!) that are relevant to your business and industry.
7. Interesting facts
You can make your calendars interesting by including factoids your audience will appreciate. Your facts can be relevant to your industry, your customers' lifestyles, or general facts many people will find interesting.
8. Vacation ideas
Create a calendar that features the top destinations that are relevant to your business, location, or customers' lifestyles. For example, a pet store could print a calendar that features the top pet-friendly destinations in its state.
9. Inspiration
Inspirational quotes, photos, and phrases are common calendar themes, especially for those focused on self-improvement and professional advancement.
10. Unique artwork
Showcase famous paintings and illustrations; or, create a calendar that features your own artwork – perfect for artists who wish to expand their reach.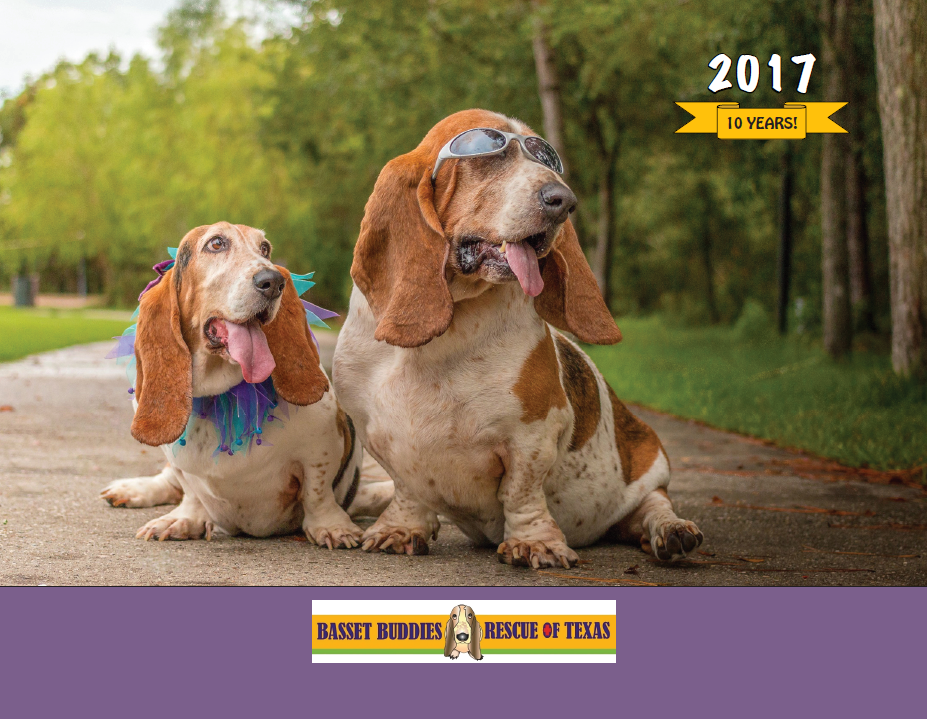 Calendars for Basset Buddies Rescue Of Texas
11. Brainteasers and puzzles
Feature a new brainteaser or puzzle every month for customers who love to solve problems.
12. Exercise calendar
Create a new workout routine each month and feature it in your calendars. This perfect for companies who cater to weight loss, fitness and self-improvement-minded customers. You can target businesses with exercise routines that can performed deskside.
13. Date idea calendar
If your business caters to couples, consider printing a calendar packed with unique date night ideas to keep the flames of romance burning strong.
14. Countdown calendar
Print calendars that countdown to special dates: holidays, for general audiences; or, if you are an event promoter, count down the days until your big event.
15. Recipes
Do you cater to cooks and the kitchen crowd? A recipe calendar might serve up year-round business for your products and services.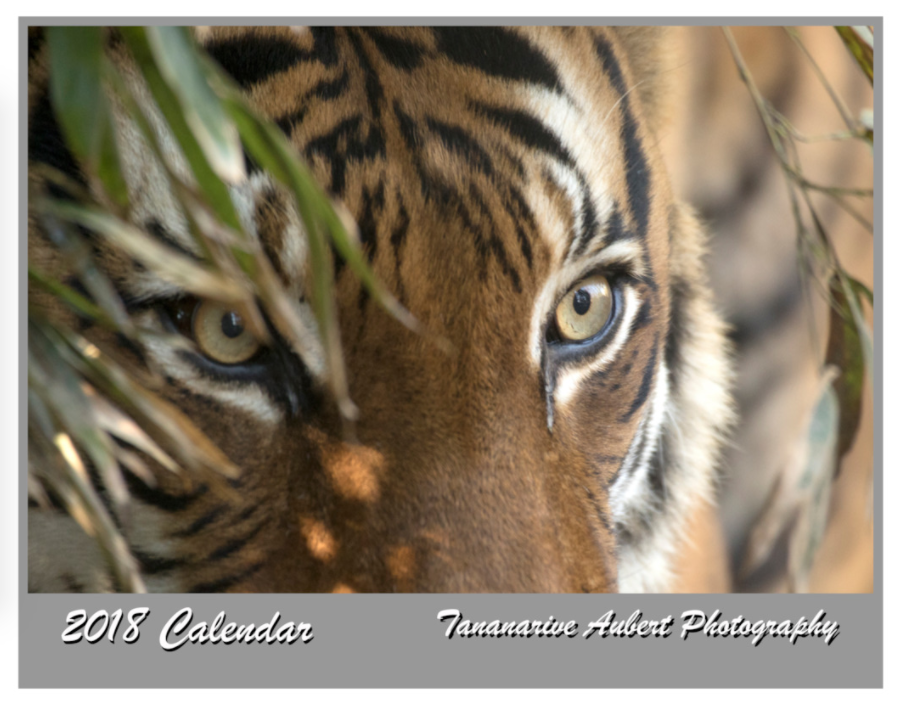 Calendar for Tananarive Aubert Photography, and you can find her on Etsy and Facebook
16. History
If your customers are history buffs, or if your company has a unique and interesting history worth sharing, use your calendars to showcase historical photos and the stories behind them.
17. Events
Print calendars that feature local or industry events year-round. Festivals, conferences, trade shows, unique holidays and other events make for great calendar content.
18. Humor
Feature a new joke or humorous story each month to tickle your customers' funny bones. Or, seek out funny photos to put on display.
19. Interactive calendars
Go beyond the printed page when you print interactive calendars that let customers use their smartphones scan codes that take them to helpful videos, social media pages, your website and other online resources.
20. Hidden images
Turn your calendars into a fun game with hidden images your customers can find each month. Make your calendar themed, and consider creating a year-long contest around your hidden images to engage customers year-round.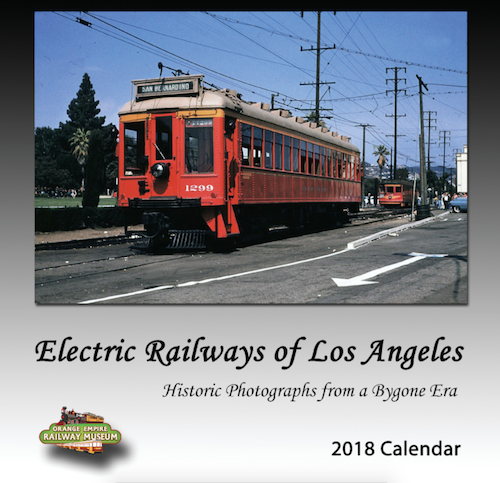 Calendar for the Orange Empire Railway Museum
21. Daily prompts
Give your customers daily prompts to enhance their lives: writing prompts, new things to try, unique websites, positive thinking, self-improvement, etc.
22. Sports teams
Print calendars that feature favorite local sports teams – an excellent way to practically guarantee your calendars will be displayed on hundreds or thousands of local walls (or desks).
23. Pride calendars
Create calendars that feature the things your customers are proud of: their country, their state, their hometowns, their colleges and more.
24. Sticker calendars
Print stickers that can be affixed to matching calendars to mark important dates: birthdays, anniversaries, holidays and more.
25. Reference
Print calendars featuring fun reference material targeted to your audience: keyboard shortcuts, conversion charts, color wheels, important websites and more.
Ready to print compelling calendars featuring themes your customers want to put on display? Do it for less with discount custom calendar printing.