Facebook to promote your services
to thousands of potential clients. Just because a client isn't on Facebook specifically to find graphic designers doesn't mean they won't notice great work – and follow up when they get back to work. With that in mind, the following lists 25
Facebook marketing tips
for graphic designers.
1.  Showcase your work
Facebook's photo sharing features are awesome, so make sure you showcase your work whenever possible. Focus on detailed closeups to demonstrate your mastery of design.
2.  Boost posts (with targeted audiences)
When you showcase your work, spend a few dollars to boost those posts. Create well-defined audiences and boost only to appropriate audiences. When you create audiences, think of who the actual buyer is: another designer might appreciate and share your work, but they're not going to hire you. A small business, agency or marketer, on the other hand, would be an ideal client.
3.  Update frequently
Don't let your Facebook page languish for weeks without updates; if you don't have new artwork to share, tell a story, run a poll or otherwise, post interested content your clients will be interested in.
4.  Schedule posts
Try HootSuite, PostPlanner or any number of other automated scheduling apps to make posting to Facebook quick and easy. Maximize your efficiency to get the most out of Facebook marketing.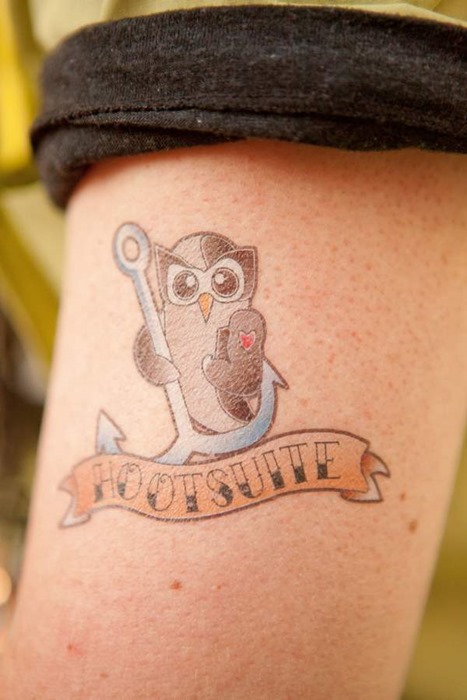 5.  Place your portfolio on Facebook
There are host of apps that allow you to post your portfolio on Facebook, typically in a tab, but you can use Facebook's photo albums for the same purpose.
6.  Fill out your profile
Make sure your contact information is filled out to make it easy for interested parties to get a hold of you. You'd be surprised at how many businesses forget to publicly display a website URL or phone number.
7.  Respond to comments
Respond to fan comments quickly and in-depth, when necessary. It's all about engagement.
8.  Hold contests
Contests are fun and easy ways to engage your audience and get more likes and shares. You don't have to give away the farm to run a contest, either; sometimes, just having a chance to win is enough to make fans happy.
9.  Run polls
Polls are a great way to engage your fan base. You might, for example, offer two designs up to see which one your fans like best.
10.  Brand all posts
Whenever you post artwork, make sure your logo and company name are prominently displayed. You can also include your URL. The goal is to make your brand synonymous with great design and to boost brand awareness.
11.  Promote new blog posts
You do write a blog, right? Promote your most recent posts on Facebook to bring traffic to your website and establish credibility and authority.
12.  Post videos
Videos are becoming more popular on Facebook and offer plenty of opportunity for creativity and authenticity.
13.  Post client testimonials
When clients give you kudos, share their thoughts for third-party validation. Consider video testimonials, too.
14.  Post case studies
Post case studies other potential clients can relate to so they can see how you can help them with your design services.
15.  Make your own page pop
Learn how to design a great Facebook page, and incorporate sound design principles into an attention-getting page that sets you apart from your competition.
16.  Freebies
Give away free stuff. It almost always works.
17.  Capture leads
When you give away free stuff, require fans to like your page or sign up for your email newsletter. There are plenty of apps that automate this process.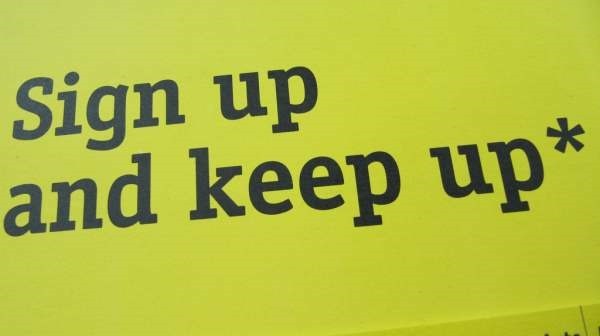 18.  Participate on other pages
Like, follow and participate on other pages that share the same target customer base. Offer value and insight, and you'll attract more users to your own page.
19.  Only post what matters
Never post just to post – always share something that has a purpose. You don't want to be viewed as the company that constantly posts time-wasting fluff.
20.  Study your competition
Shares and likes are publicly displayed for every post; see what works for them and consider how you can use that information to your advantage. You can even follow pages within your own Facebook account to see how you stack up.
21.  Post useful links
Original content is always best, but if you're short on time or don't have anything good to say you can defer to links that have value for your target audience.
22.  Report industry statistics
Demonstrate your authority and expertise by posting industry statistics your clients can use to make important decisions. For example, you might compare average response rates of postcards versus emails.
23.  Be human
Social marketing should be, well, social. Don't be afraid to show your human side on your Facebook page. It will help endear you to fans.
24.  Track and tweak
There are many tools available to help you track your Facebook post reach; review what works and what doesn't so you can focus on sharing content that's well-received.
25.  Have fun with it
Have a creative idea? Something that's a bit zany? Don't be afraid to try it on Facebook. Social marketing is serious business, but it should be fun, too – and having a little fun lends itself to sharing character and good branding. Do you have a great Facebook marketing tip for graphic designers? Share it with us in the comments.
Facebook might not be the first social media platform you think of when it comes to B2B marketing, but if you're a graphic designer you can leverage the power of