Wedding invitations should be as unique as the bride and groom, representing the unmatched love shared between the to-be-wedded. Wedding invitation designs can showcase that love in unique ways. Layout, color choice, images, illustrations, and even paper stock all play roles in setting the tone for your wedding. You can print wedding invitations with custom die-cuts for unique shapes and other cool features to create memorable wedding keepsakes. Whether you're the bride, groom, or a graphic designer, if you want to design the perfect wedding invitation you can draw inspiration from the following 25 unique wedding invitations.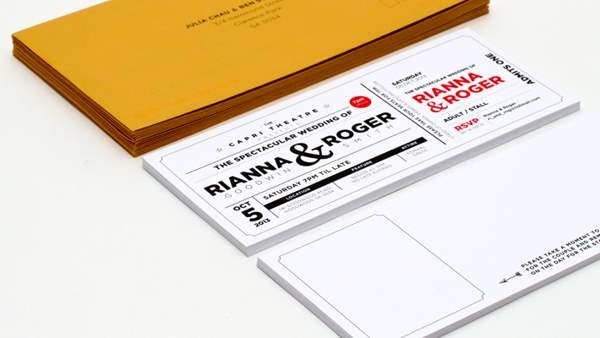 2.  Bold save the date by Corey88888888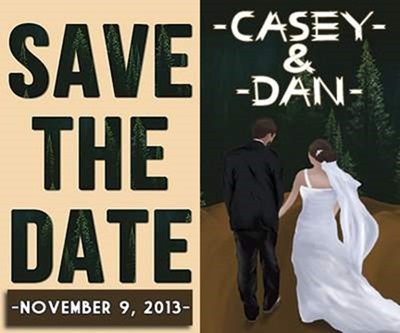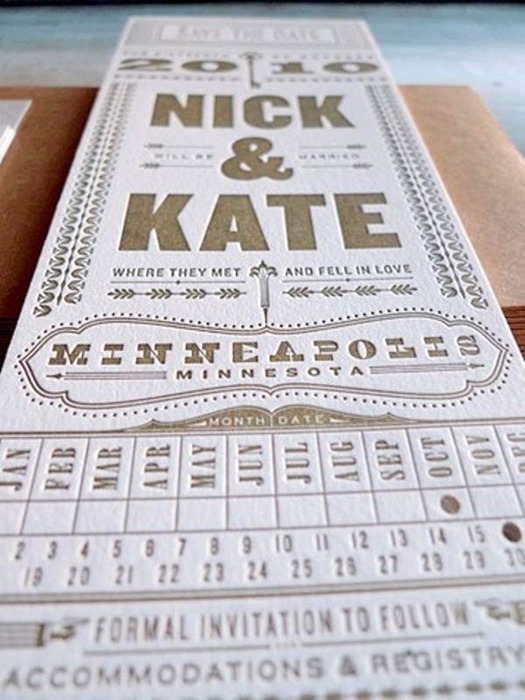 4.  Illustrated wedding invitation by Obi 1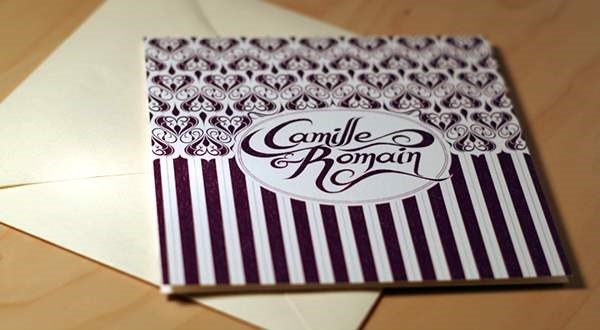 5.  Pacman wedding invitation by theshiver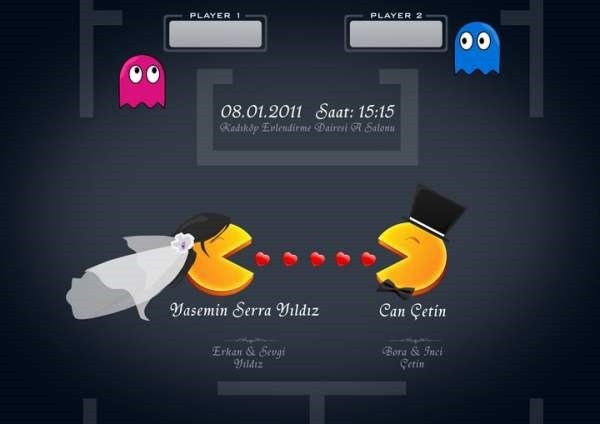 6.  Are you busy? invitation on Pixshark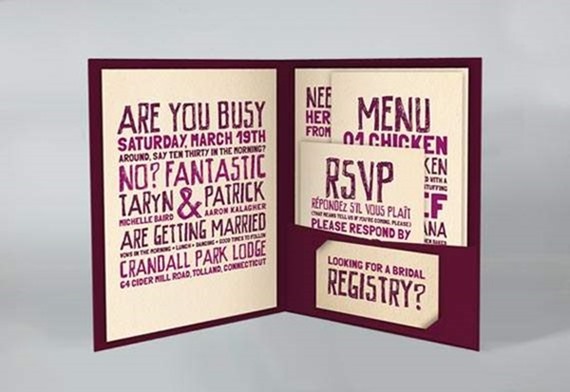 7.  Join us in the woods by Ian Collins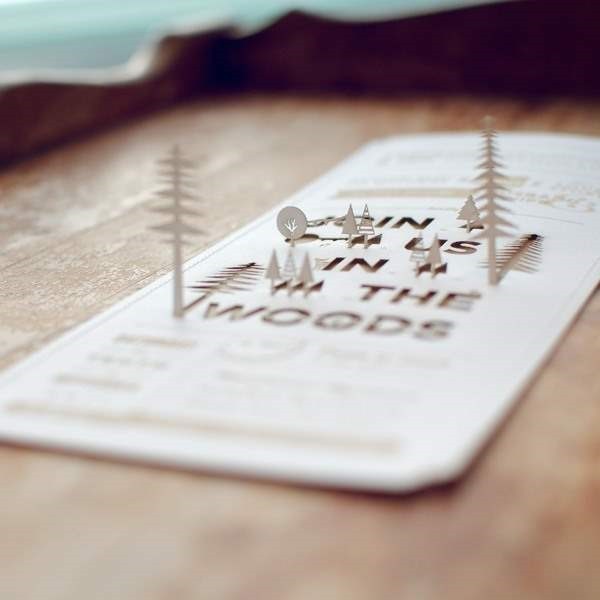 8.  Die-cut heart wedding invitation by XtrDesign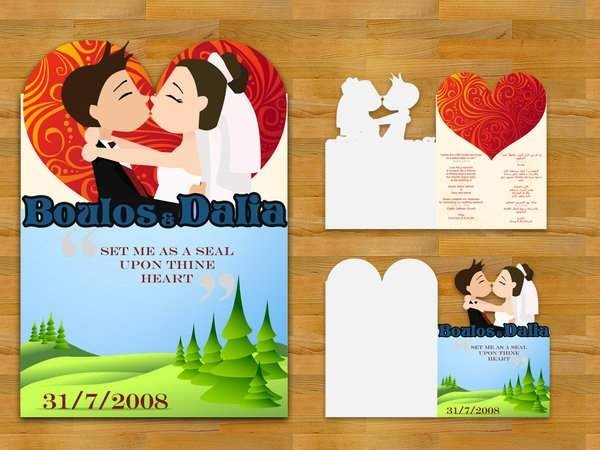 9.  Jail wedding invitation on Buzzfeed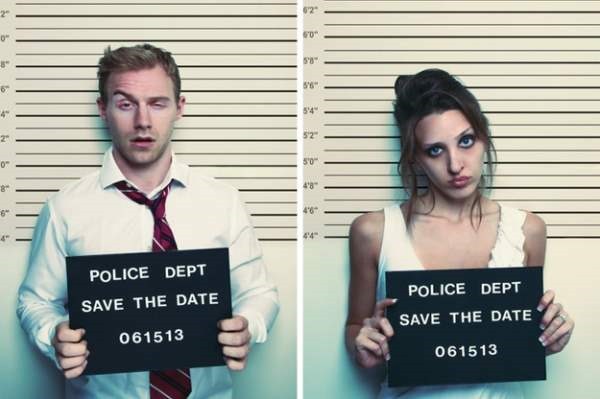 10.  Illustrated Earth invitation by Milena M Petrova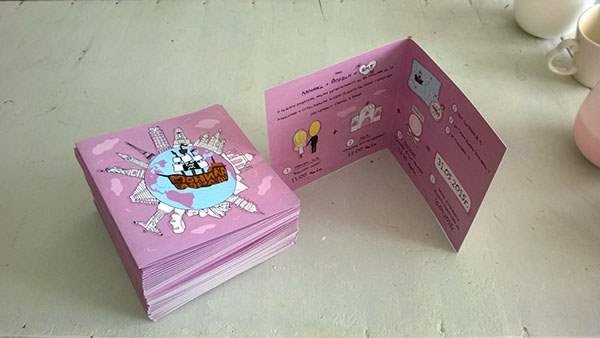 11.  Carnival wedding invitation by GraphicEmbers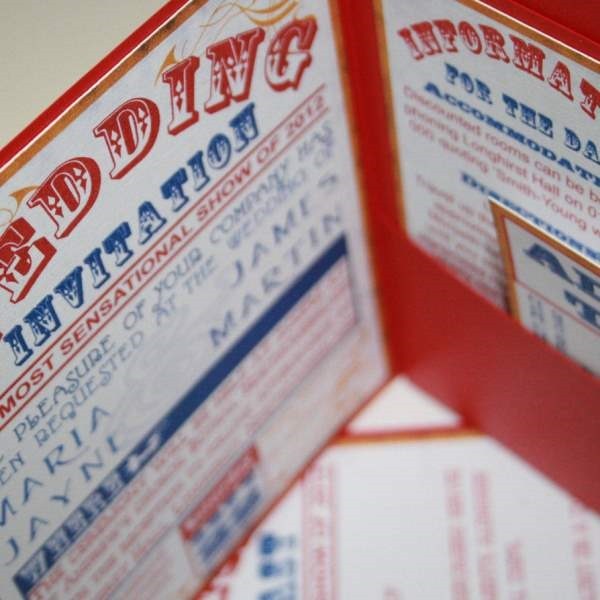 12.  Large text, illustrated pattern illustration by Eduardo Amorim Sousa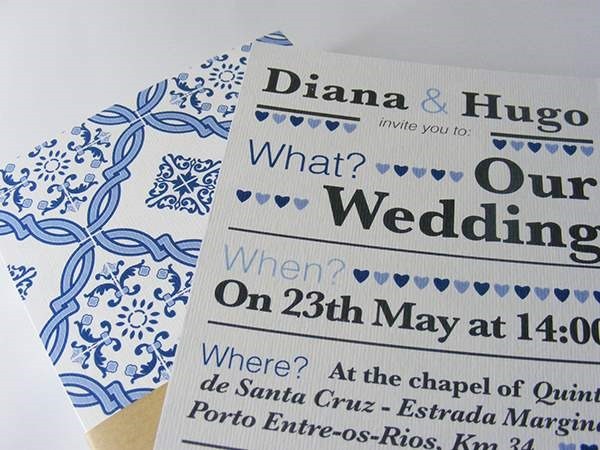 13.  Vinyl record wedding invitation by Charlotte Hancocks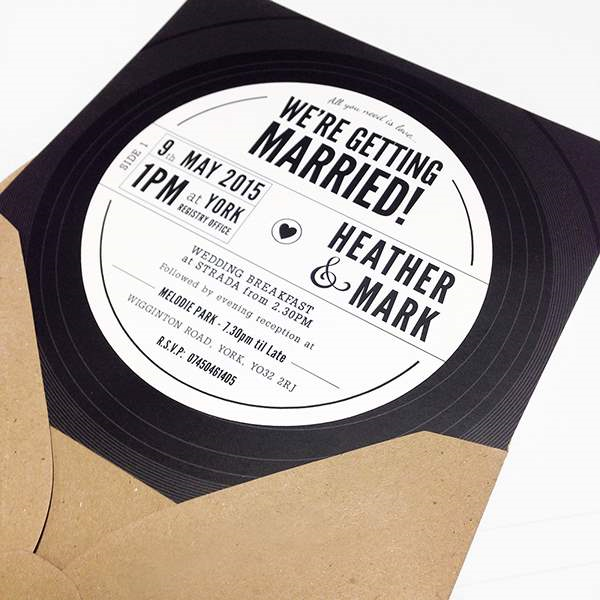 14.  Folding wedding invitation by trenchmaker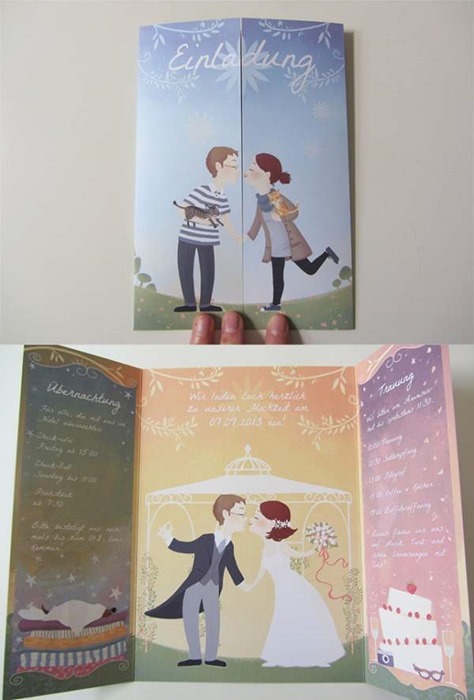 15.  Romantic photo invitation on Wedding Entire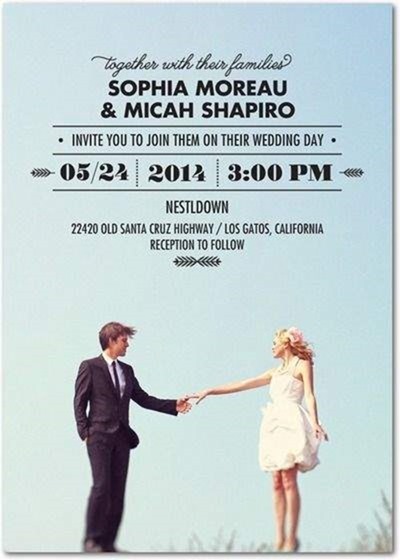 16.  Illustrated flower invitation by Roman Gulman
17.  Illustrated cartoon wedding invitation by Linnea Ferreira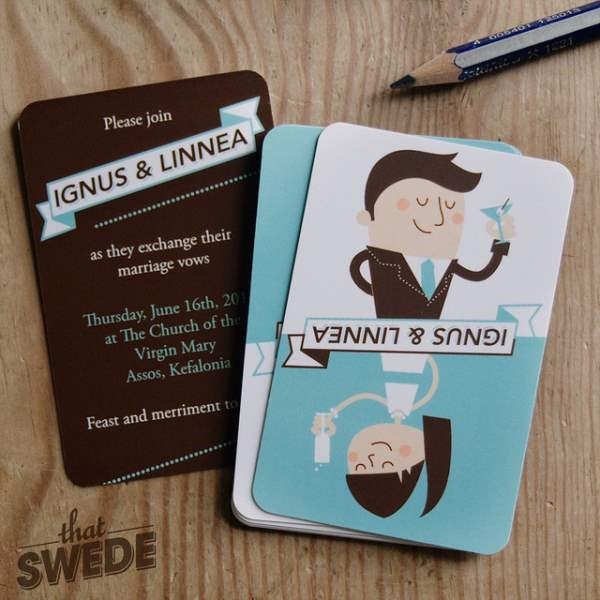 18.  Wedding invitation kit by Jes Bender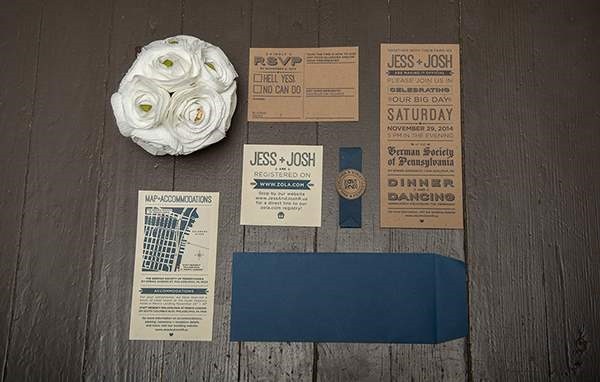 19.  Cool typography wedding invitation by Peter Bowen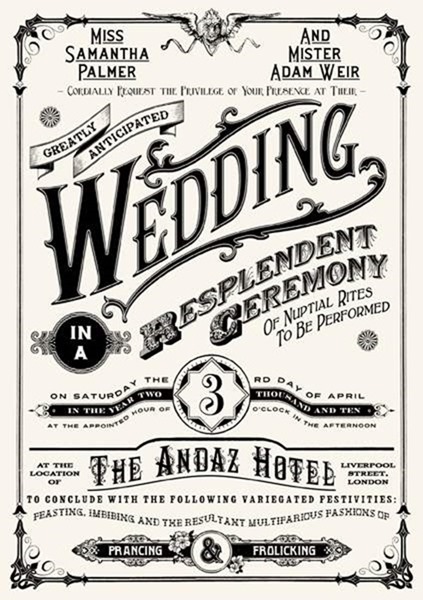 20.  Fingerprint heart wedding invitation on Pinterest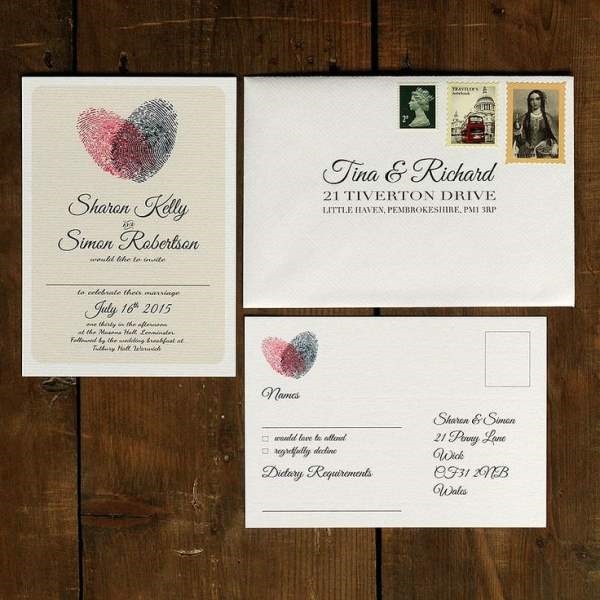 21.  Modern wedding invitations by Loren Klein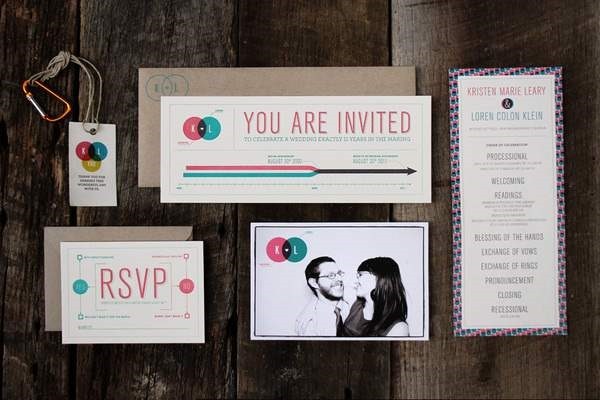 22.  Weddarama by Kaeldahn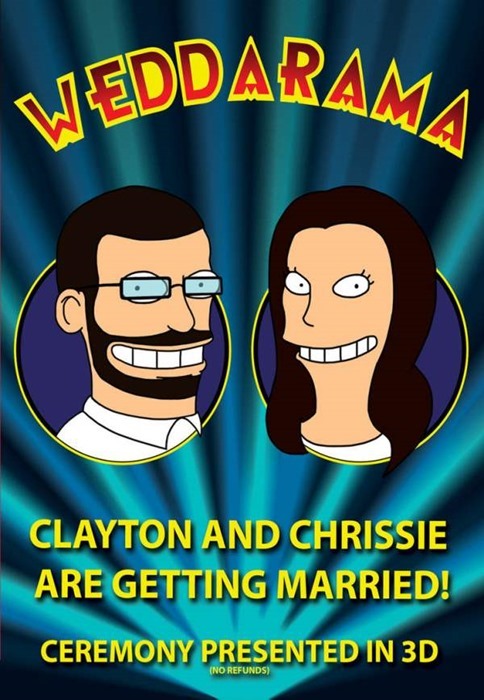 23.  Silhouette wedding invitation by farandoledesign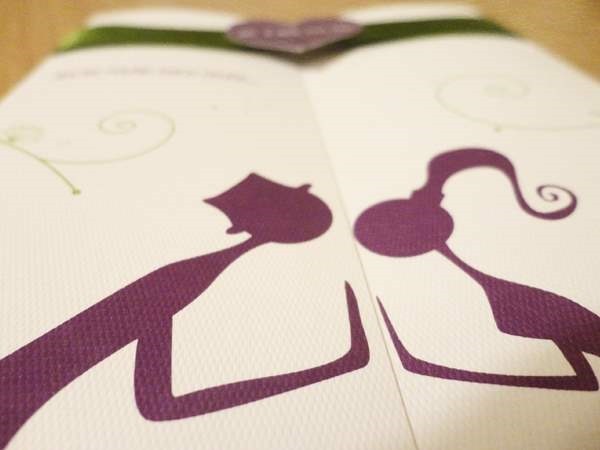 24.  Wedding bells in B'more invitation by Sarah Neslon-Balonis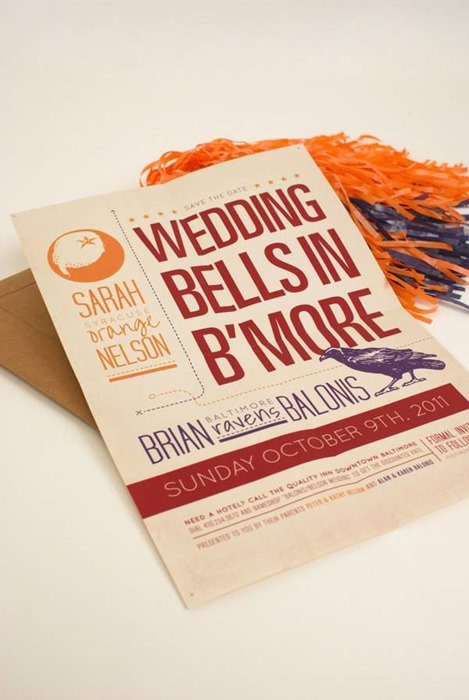 25.  Blue wedding invitation by Lisa Car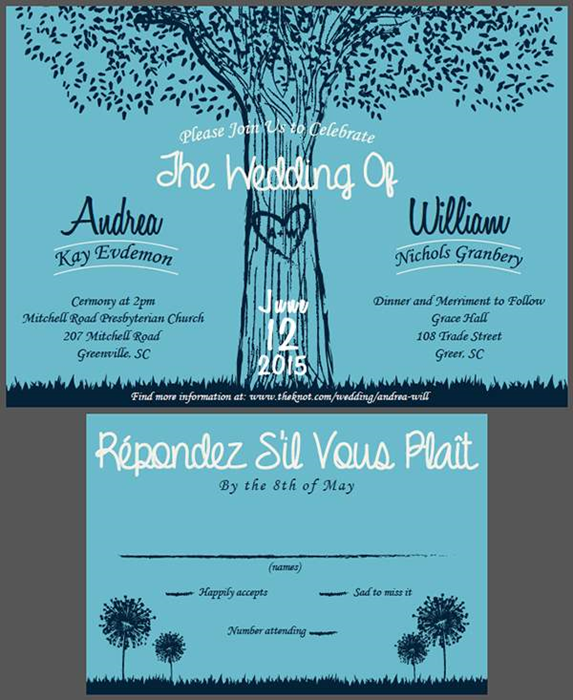 Start creating your perfect wedding invitation now with free invitation templates in the PsPrint Design Library!