Congratulations! Your brand new bundle of joy is born! Naturally, you want to announce your baby's birth to family and friends. Your baby is special, and his or her birth announcements should be, too. Skip the store-bought announcement cards and give your baby the reception they deserve with the following three cool ways to announce your new baby.
1. Make them the star
Design your baby's birth announcements like a poster for a big Hollywood blockbuster. After all, your baby is the star of thier own life (and yours)! Use fonts, layouts, and design elements often incorporated into movie posters; or, mimic a well-known movie poster with a fun twist. Check out some more fun birth announcement ideas. Here's an example found on Pinterest: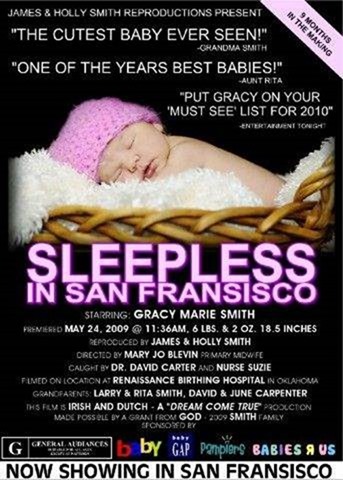 2. Illustrated baby portrait
Everyone wants to see a photo of your new baby, and you can deliver it in style by printing illustrated baby portrait birth announcements. Place your newborn's photo on a white background, then go to work created fun, highly-styled artwork around here. This example was posted on Pinterest and created by an Etsy artist: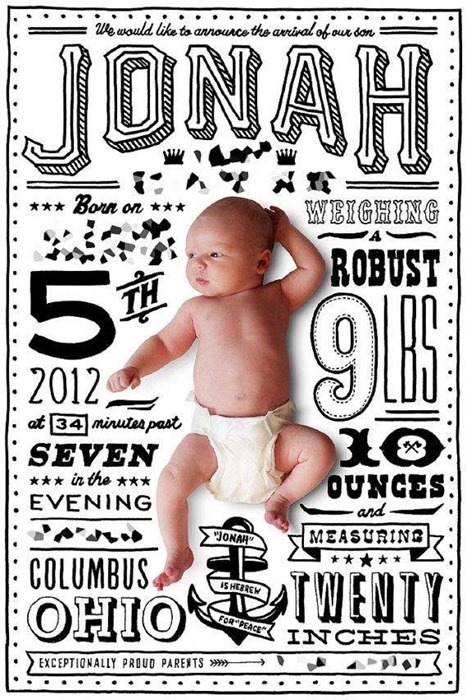 3.  Interactive birth announcement
Print a birth announcement with a QR code that links to an online video or photo slideshow of your newborn baby. In this manner you can send a traditional birth announcement commemorating your baby's entry to the world while also giving friends and family members more great photos and videos to watch, as well as any additional information you'd like (such as how to contribute to the college fund, perhaps). Another example from Pinterest: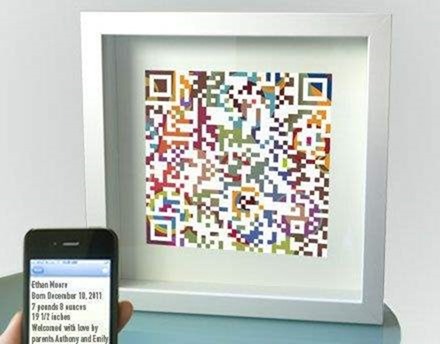 No matter how you plan to announce the arrival of your beautiful new baby, be sure to get your announcements right by downloading free layout guidelines or, even better, creating your design online via PsPrint's Design Library – the fastest and easiest way to create a professional-looking birth announcement. Start customizing your birth announcements now!