Mother's Day is two days away, and if you haven't bought your mom something sweet to help pay pittance for all those years of heck you put her through, perhaps you'll find inspiration in one of the following three Mother's Day advertisements.
Each of these poster designs are based on a clever theme that is both humorous and meaningful; a powerful coupling you can strive for you in your own graphic designs, Mother's Day or otherwise.
Mother's Day shouldn't smell like other days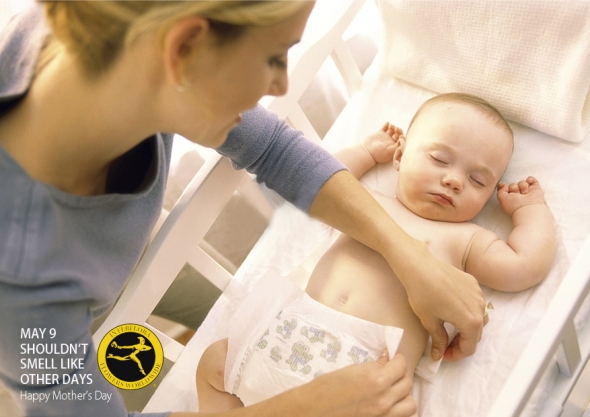 This photo of a mother changing a baby's diaper, just like your mother did for you on the countless occasions when you were too lazy to visit the loo, combined with the creative copy, reminds us of all the stinky disasters your mom had to deal with. Maybe some flowers will help clear her nasal passages?
We're all children on Mother's Day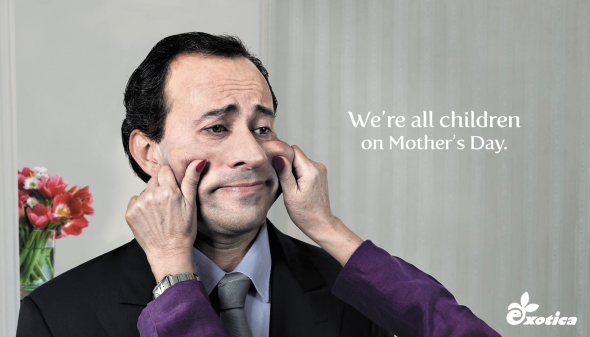 Another flower advertisement for Mother's Day, this time funny as the mother in question pinches the cheeks of her fully grown son. The man is less than thrilled, and even though he undoubtedly foresaw the cheek-pinching he came through for his mother and got her some flowers. Just like a good boy should.
Give her a real surprise this Mother's Day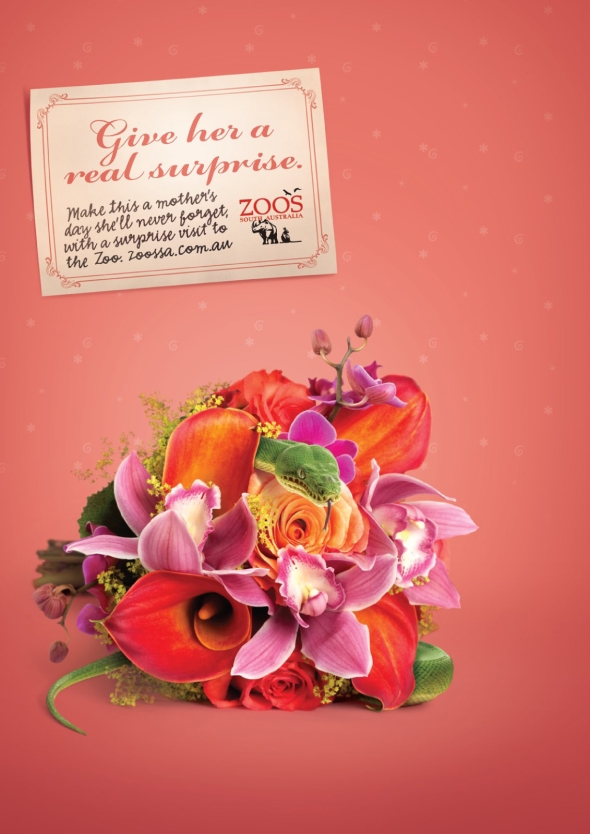 Forget the flowers - you can surprise your mom with a fun trip to the zoo! So says this poster from Adelaide Zoo, which uses creative imagery that is relevant both to Mother's Day and the zoo to make its point. And yes, when you see this ad you should consider doing something different with your mom. No, that does not include leaving a snake in her bouquet.