I'm no Caldecott judge, but I can say that I've developed a bit of an eye for original and intriguing children's book cover designs during my six-plus years of fatherhood. So many children's books look the same to me, so when one comes along that is striking I tend to make a note of it.
And while I don't judge a book by its cover (I at least give it a quick flip-through), my kids do, and thus it stands to reason that one component of a successful children's book is to have an awesome cover design that grabs attention and makes kids (and adults) want to see what's inside. Don't ever think that children's book covers aren't part of a strategic marketing strategy. If, as an illustrator, you lose sight of that fact you risk the sales potential that could lead to a full-time children's book artist career. The following are my five favorite children's book cover designs of 2010 (so far), judged only by their covers and not their content. See if you agree: 5. "Instructions," written by Neil Gaiman and illustrated by Charles Vess
The detail in this book cover reveals a dragon jaunting over a giant's shoulders and menacing eyes peering out of the woods. Charles Vess's artwork intrigues the imagination and makes me want to flip it open to see what's inside. 4. "The Pirate Cruncher," written and illustrated by Johnny Duddle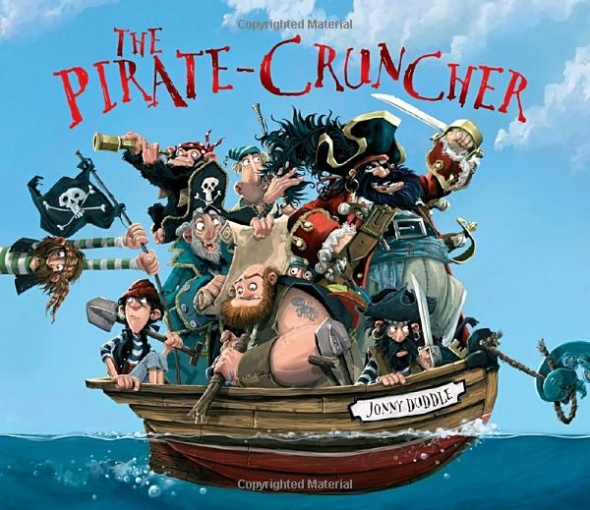 Pirates serve as a strong theme for any children's book, and the title alone is enough to make you wonder what a pirate cruncher is. But the cover illustration takes the cake with a small boatful of dastardly pirates and a hint at what might crush them (see the tentacle?). 3. "OH NO! Or How My Science Project Destroyed The Word," written by Mac Barnett and illustrated by Dan Santat
This clever children's book cover illustration depicts a wide-eyed girl whose glasses reflect a humongous frog and robot, obviously the earth-shattering results of a science project gone wrong. 2. "A Sick Day for Amos McGee," written by Philip Christian Stead and illustrated by Erin Stead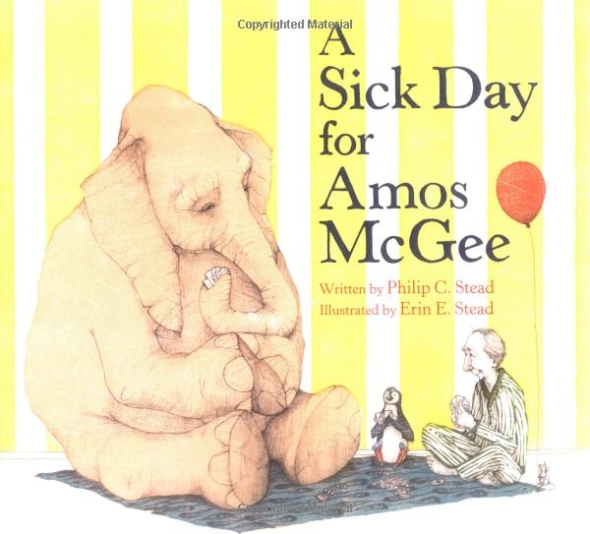 An elephant, a penguin and a man sit playing cards as a balloon drifts lazily by ... this illustration could have taken on many different styles, but Stead's melancholy touch inspires one to look inside. 1. "Willoughby and the Moon," written and illustrated by Greg Foley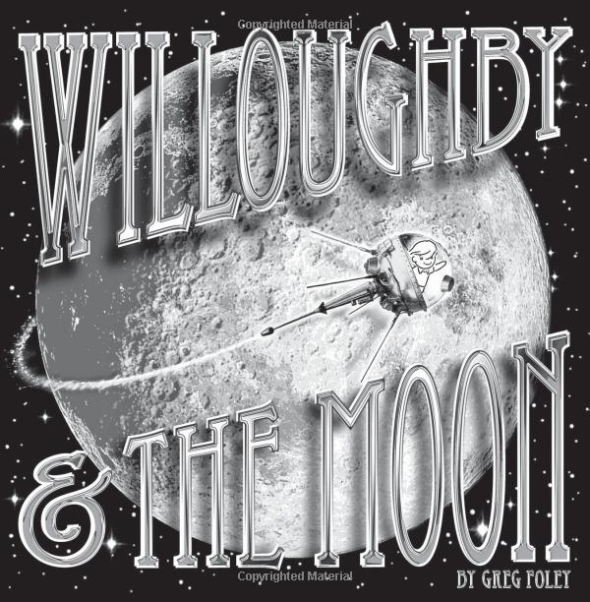 Maybe it's because it reminds me of the old movie news reels, but Foley's jacket illustration is my favorite so far this year. I love the oversized, styled lettering; the grayscale hues; and the contemporary illustration of Willoughby in a fanciful spaceship.