Your days at the office don't have to be drab and boring – or without reward – when you have these five crazy inventions at your service!
1. iPod tie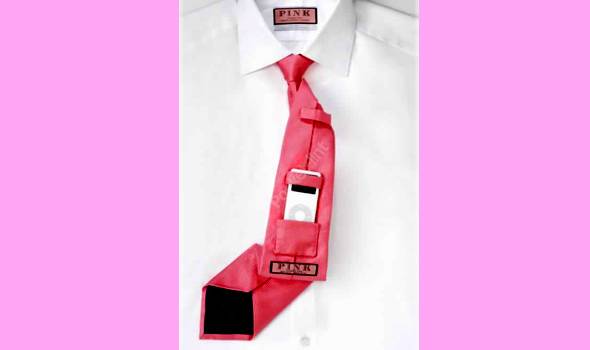 If you like to listen to tunes while you're designing the latest corporate identity package, you can slip your iPod Nano into the back of this tie to gleefully drown out the banters of other employees and stay focused on your work. If your productivity level goes up, you might just be able to go home early ... or your boss will expect more from you.
2. Hamster-powered paper shredder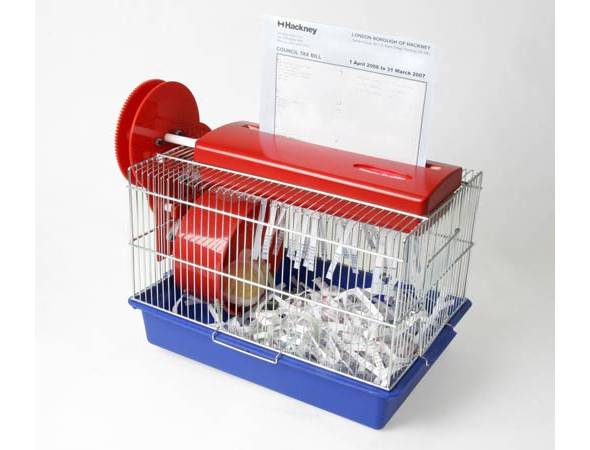 Your boss might change the rule banning office pets when he sees how much money you can save with the hamster-powered paper shredder – no electricity required! Just makes sure the little fur ball doesn't get loose, or you'll be left to explain what happened to your big client's brochure.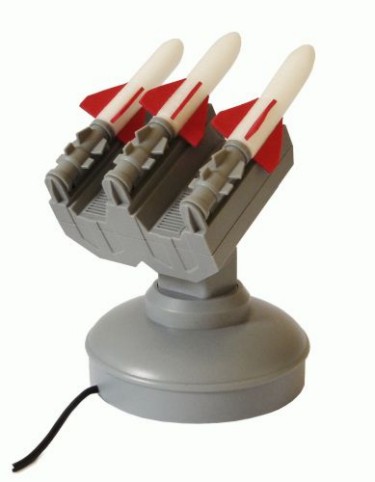 Ever wish you could launch a missile into the next cubicle? Now you can with this desktop missile launcher! This bad boy makes it easy to plant one right in the back of that annoying co-worker's head without having to fear ballistic retaliation – unless, of course, said co-worker is as enterprising as you and has a desktop bazooka to return your fire.
4. Shocking pen

If vengeance is truly your thing, you should invest in this shocking pen that – literally – gives an electric shock to the user when he depresses the top button. Especially useful for the co-worker that always steals your glory: "Hey, Jack, can you give this logo design a look and make edits as you see fit? No, use my pen, I insist ..."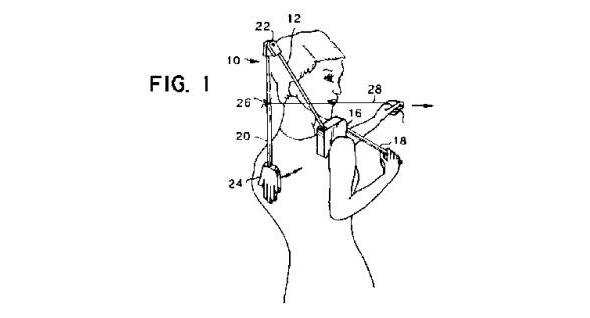 Never again will have you have to sit woefully at your desk as your boss passes you up and praises others for your hard work. A simple pull of the handle and you can give yourself a pat on the back whenever it is deserved.