If you design or develop applications for the iPhone, iPad, Android or any other web- or mobile-based applications, you know that icons can be tedious work and can significantly add to the billable time and overall cost for your clients. When you want to deploy time and cost-efficient applications, you turn to pre-designed application icon sets, all the better when they're free. But why look like everyone else? With the following five free application icon sets, you can design awesome applications with incredible eye-catching icons that will help set your work on a pedestal.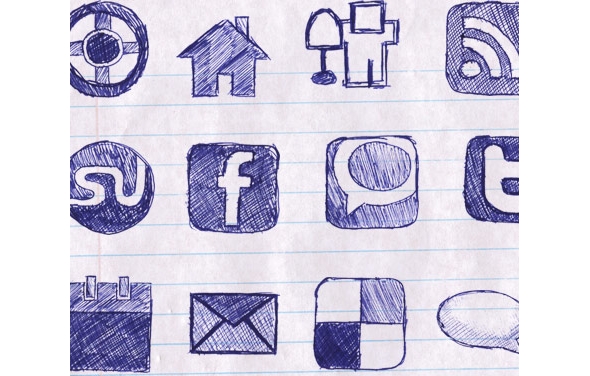 This set of free icons by Spoon Graphics mimic a hand-drawn effect, perfect for casual and social-related applications. The pencil strokes give these icons a raw, rugged look that maintains visual appeal.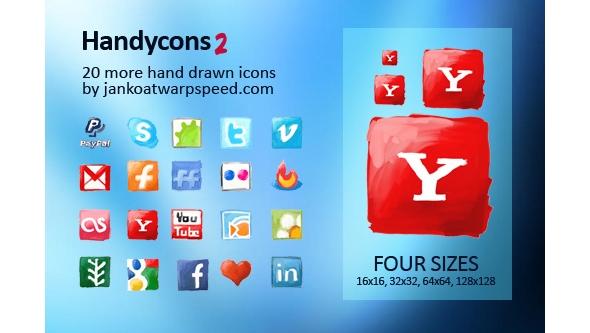 If you like the hand-drawn icon look, you'll love the Handycons 2 free icon set by Janko. Colorful and available in many popular app icons, you can deploy this icon set to help users navigate to their favorite tools.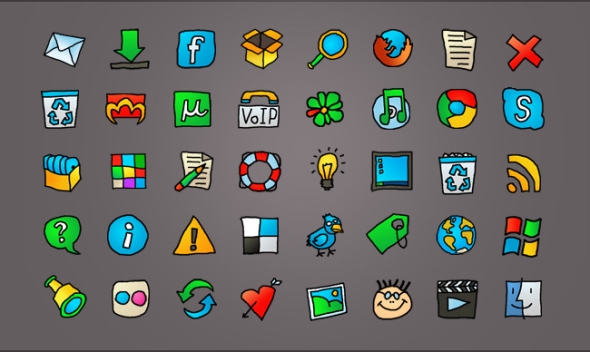 Some applications are designed for pure fun, and what better way to round out such designs than with cartoonish icons? This free application icon set, designed by Shlyapnikova, reminds you of the Saturday mornings, playgrounds and runny ice creams cones you never appreciated as much when you were a kid as you do now.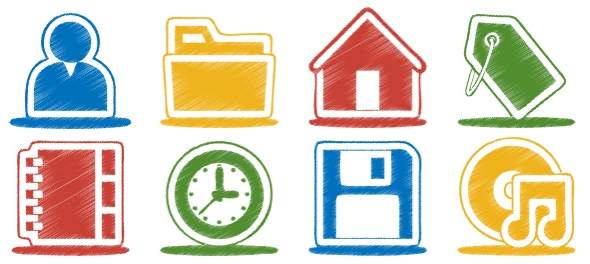 These are my favorite on this list. They are unique and creative, colorful yet elegant, and free! Double-J Designs' colored pencil effect is available on myriad icons in many different colors and can be used in a variety of application creations.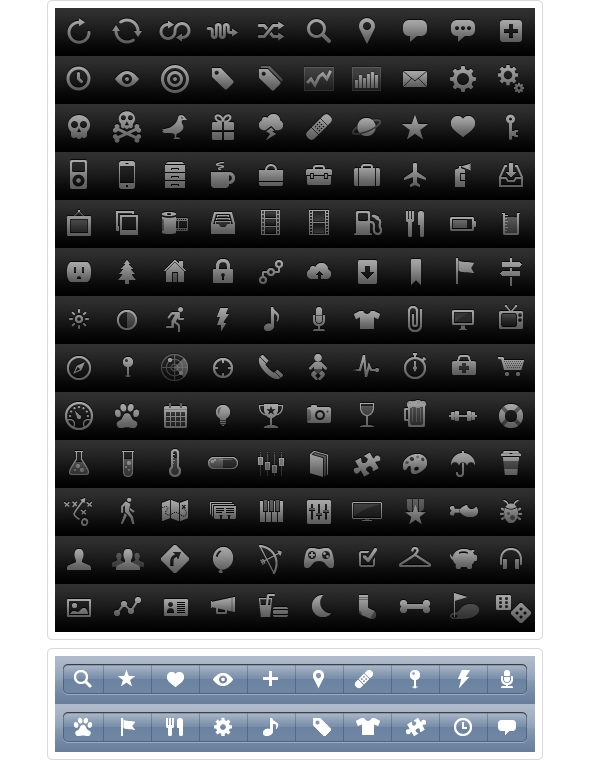 If you want to design your application with universally recognized icons, you can't go wrong with the hugely popular Glyphish free icon set. These elegant icons can be used in any application design you create and are exceedingly user-friendly.