I've already touched on the amazing humanoids that talented graphic designers can create using Photoshop. Now I want to share five of my favorite photo manipulations that are, for lack of a better term, quite insane. Please don't mistake that term for "bad," because the creative techniques employed by each artist for these photo manipulations can be used to design stunning photo spreads for magazines, calendars, posters, postcards, booklets, brochures and other layouts. Enjoy!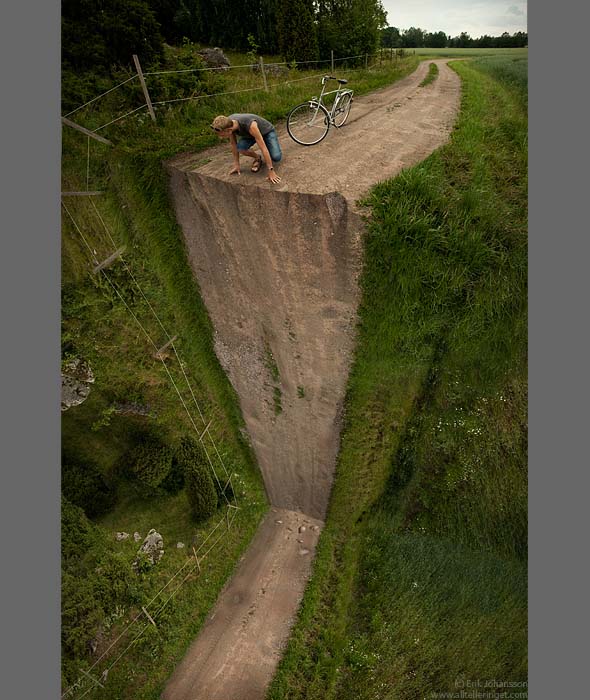 I guess this is what happens when you get lost on the wrong back road, and you get directions that go something like: "Take a right at the unmarked road, go straight for a mile, drop 50 feet, and then keep going until you see the highway."
2. Teenage Mutant Ninja Piranhas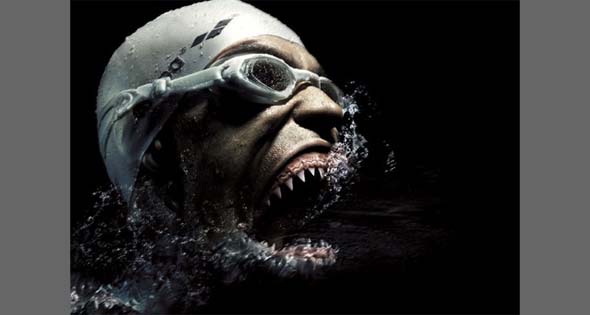 This fast-swimming razor-toothed man-beast has something to say to all those jocks who thought swimming was only for girls.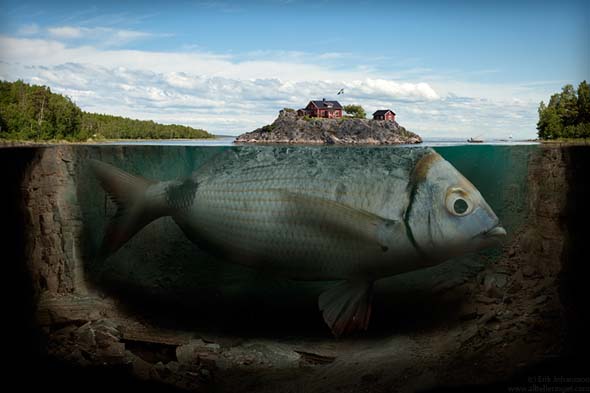 If you're ever on vacation and the entire island smells like fish, there may be a good reason for it.
Looks like scientists have discovered another new species! The hippocrab can scare children from the surf, bite crocodiles in two and be served with cocktail sauce as a delicious appetizer.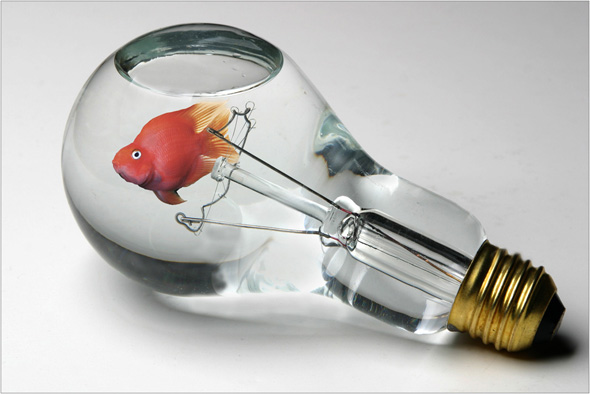 This creative photo manipulation reminds us all that there's more than one way to cook a fish.