Coming up with fresh, innovative ideas for your Thanksgiving greeting cards, flyers, brochures, posters and other designs can be a challenge – especially when you have to stay true to the spirit of the holiday. If you're like the talented graphic designers I've showcased below, you can meet the challenge with a new spin on old themes that everyone will appreciate. In not particular order, here are seven amazing Thanksgiving designs you never thought of doing yourself ... but wish you had.
Thanksgiving elegance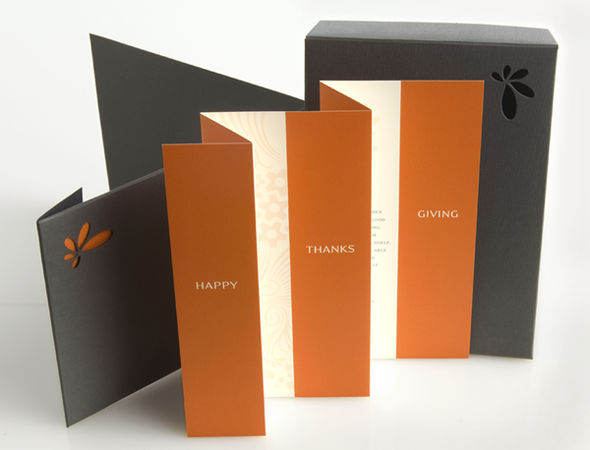 For a turkey-less, elegant look that still gives good grace to the word "thanks," you could emulate this stylish three-fold greeting card this Thanksgiving, designed by Charles Ross. No leaf unturned

OK, so my spin on a common cliché is a bit corny, but I still like this Thanksgiving greeting card design by Matthew Carl. Trade 100 push ups for a side of potatoes?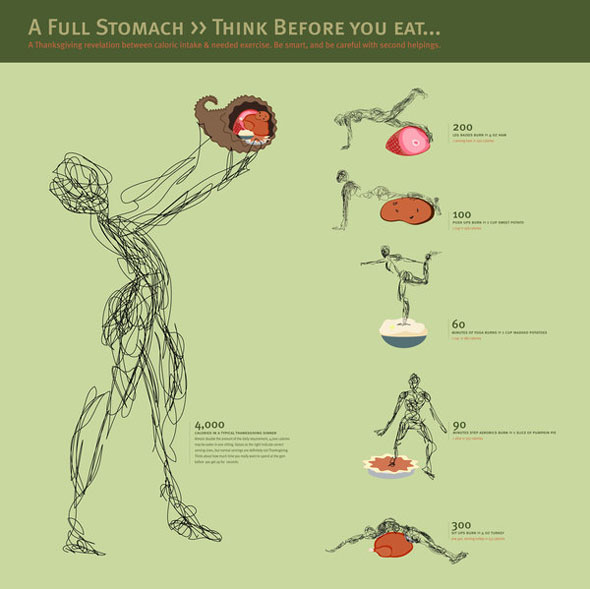 That deal might not seem fair to you, but Yasmine Sedky went all out in this attention-getting infographic that details exactly how many exercises you'll need to do to work off Thanksgiving dinner. Nothing but everything Thanksgiving

No turkeys, no pilgrims, no Native Americans ... yet this design by Daria Pogolerova says all there is to say about Thanksgiving. Oh, those pesky relatives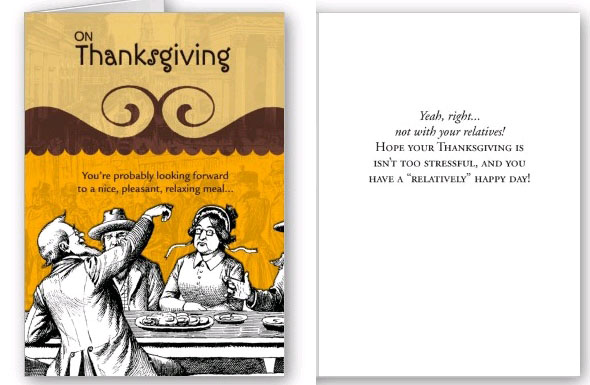 For many families, Corrie Kuiper's Thanksgiving greeting card hits the nail on the head. Again and again. How many fingers am I holding up?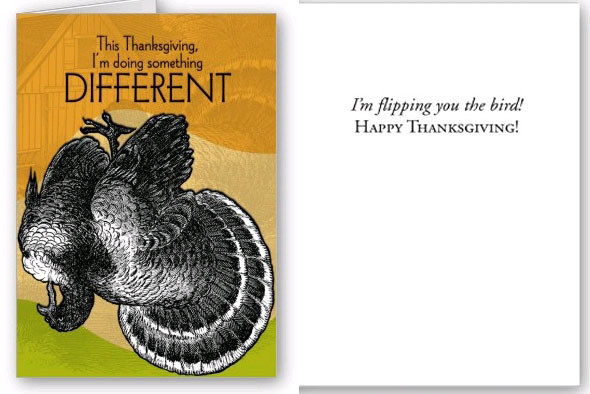 Another of Kuiper's hilarious creations, this Thanksgiving greeting card features a turkey from a decidedly different point of view. What's on the menu?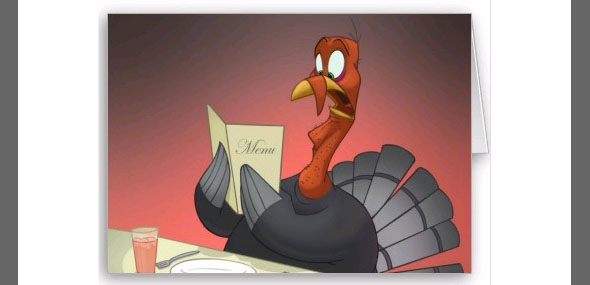 The moment of dawning recognition is perfectly captured by S.T. Lewis in his rendition of a turkey enjoying Thanksgiving dinner in a posh restaurant.