When summer rolls around, grills are fired up. The smoky smell of charred meat can wafts throughout my neighborhood on any given summer evening, and everyone seems to have their own special method for barbecuing the perfect ribs and more. But as Sweet Baby Ray's puts it, the sauce is the boss, and there's no shortage of barbecue sauce varieties at the local supermarket. Here are 10 of my favorite barbecue sauce label designs, served up for your inspiration.
This simple design highlights the company's awards and lends a down-home Southern charm to its sauce. Authenticity is paramount for a gourmet barbecue sauce, and this label design does a great job of making you feel as though the sauce came straight from Ray's kitchen.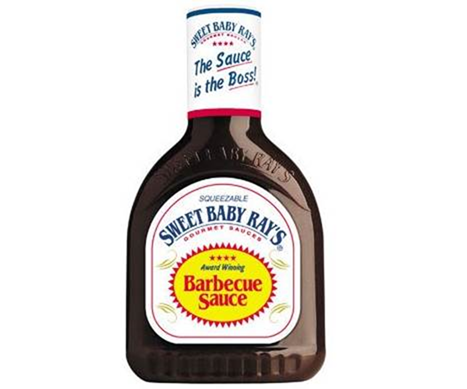 Another label designed for authenticity, the goal of the designer was to ingrain its Texas roots into a striking design that stands out from the competition.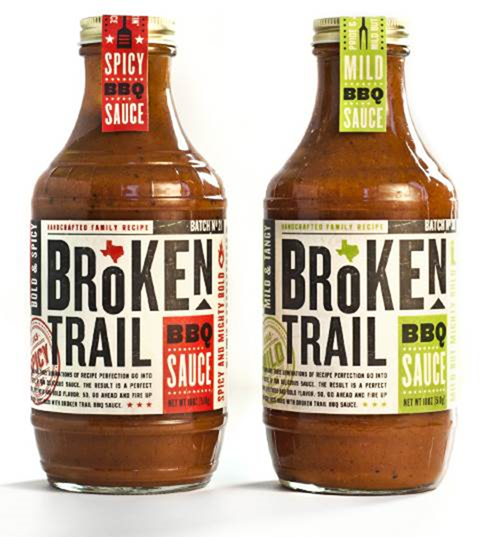 An entire line of branded barbecue products, each with a distinctive design style that makes it feel decidedly Old West – or right off the Conestoga wagon.
This was sold as a promotional piece for the BC Lions team in 2011. I love the use of the peeled orange as a "Q" and the contrast of the team-branded orange typography against the charcoal background.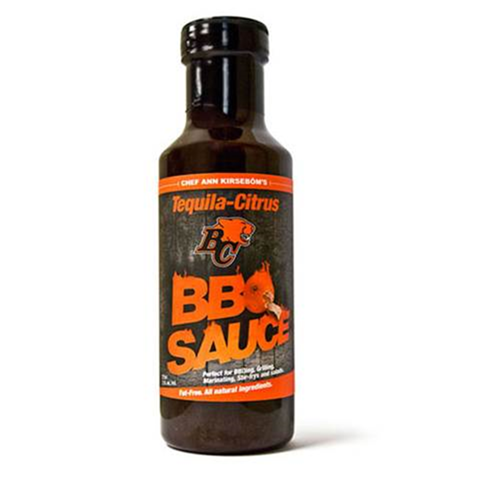 This is a student-designed packaging concept for barbecue sauces geared toward campers. The idea is that different campers like different sauces, so they can be placed in smaller, camping-themed packages so multiple sauces can be enjoyed at each meal.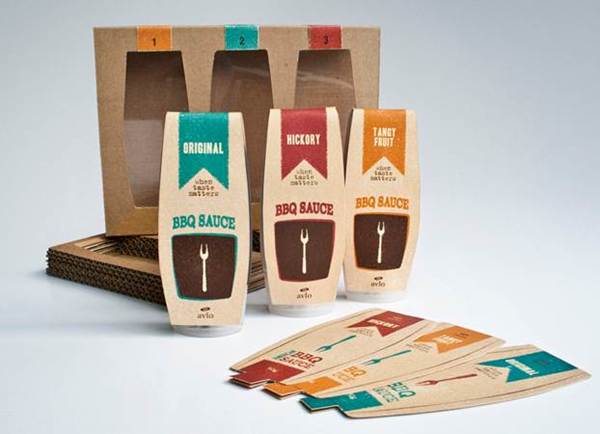 These labels were designed for the Pig of the Month mail-order barbecue sauce company. Each features a fun theme that matches its witty copy.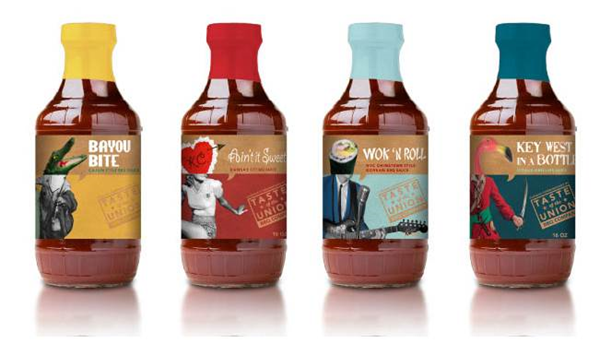 Illustrated and personified barnyard animals make these barbecue sauce label designs unique and attention getting.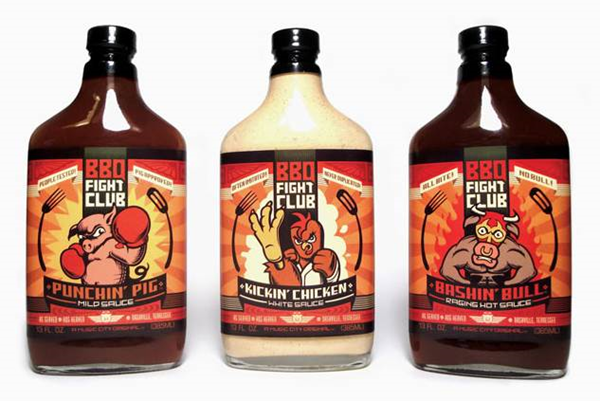 I love the logo (the pig silhouette on a flame), which makes this an instantly understood and recognizable brand. The sauce was created by Jamie and Bobby Deen, sons of TV personality Paula Deen.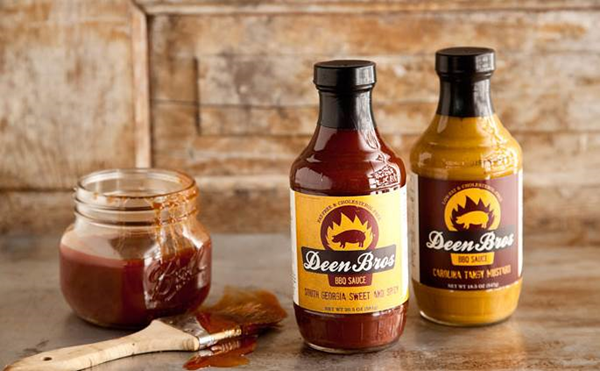 Danny D's barbecue sauce label design is modern and fun, yet old-school and genuine. It's the perfect meld of a composite style that's just different enough to get noticed.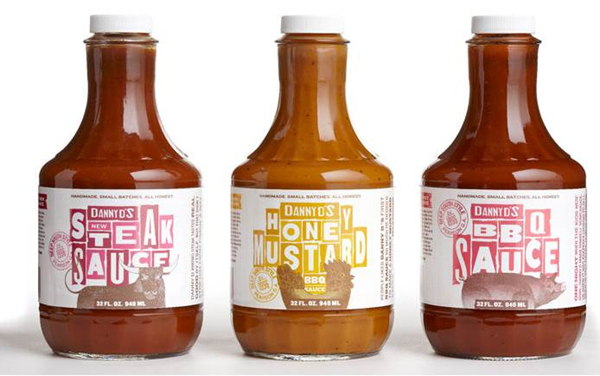 An ultra-modern barbecue sauce label that includes an easily branded bee character.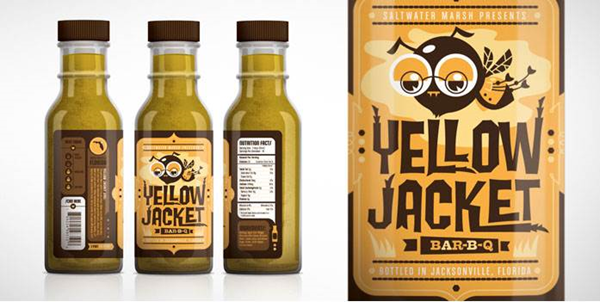 What's your favorite barbecue sauce label design? Share it in the comments!