For decades anti-smoking posters have served as a reminder of the potentially devastating effects of tobacco use and the availability of support mechanisms to help smokers quit for good. Hundreds and even thousands of these posters have employed tactics ranging from logic, science and common sense to humor, horror and shocking visuals to make their points. The following represent five of the best anti-smoking poster designs we've seen throughout the years.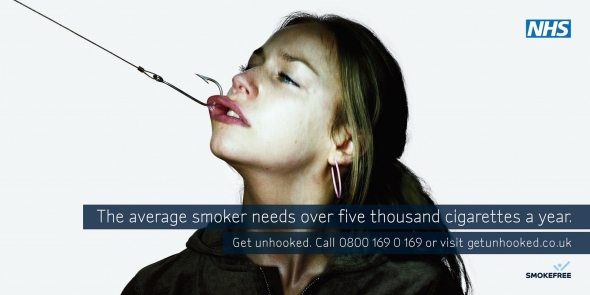 "Hooked" is a remarkably effective series of anti-smoking posters that depict men and women being physically hooked to cigarettes like fish at the end of a hungry angler's line.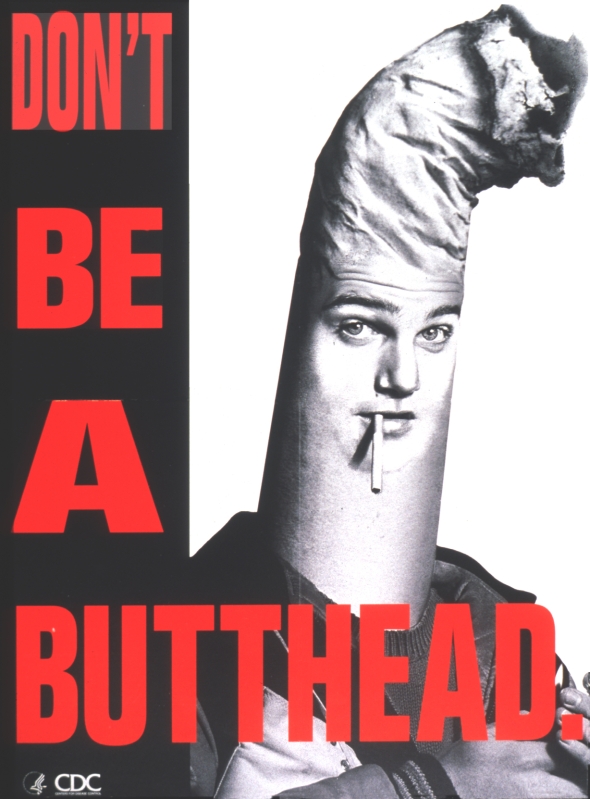 This "Don't Be a Butthead" poster was part of a late 1990s campaign launched by the Center for Disease Control (CDC). It employs humor mixed with poignancy and a dash of irony to make a point – you're a butthead if you smoke.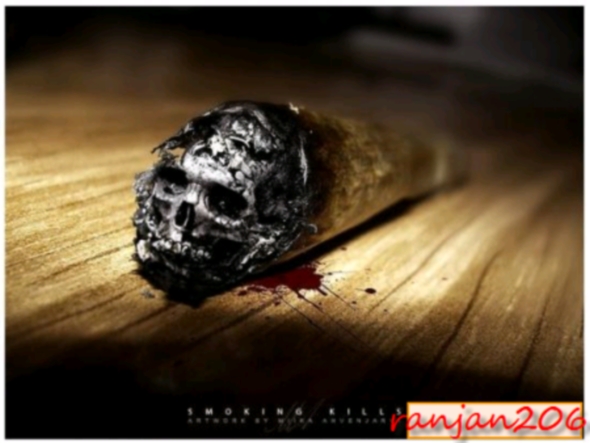 A testament to modern graphic design talents, this poster depicts a skull in the ashes of a burning cigarette. The design is cool yet unsettling.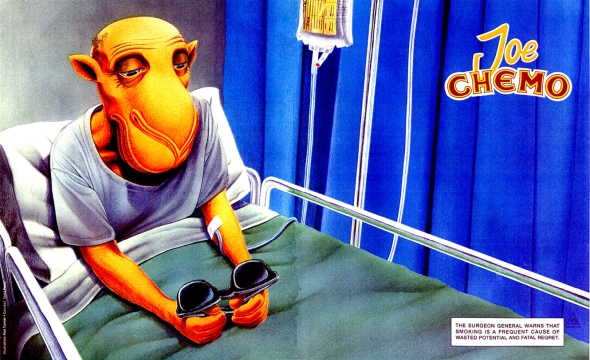 Remember Joe Camel? This poster shows how cool he is now, lamenting over his life decisions as he stares hopelessly at his shades in his hospital bed.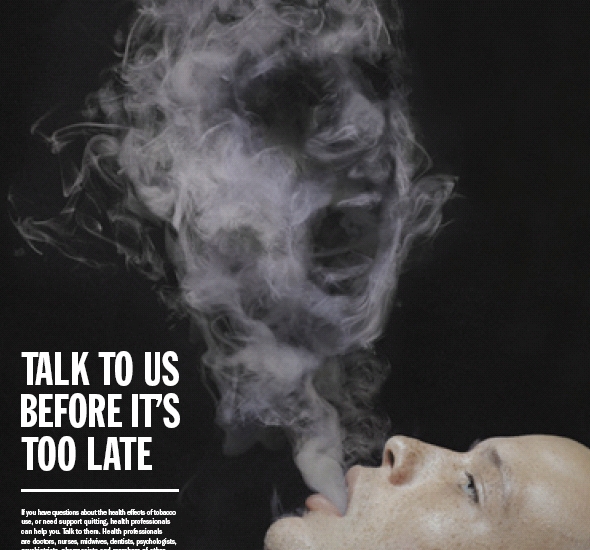 Your life leaves your body with each puff of smoke you exhale, as demonstrated by this anti-smoking poster distributed by Health Professionals Against Tobacco. The face in the smoke cloud is a Photoshop marvel, though often duplicated by many graphic designers.