Nearly everyone appreciates a great April Fools' Day prank – so long as the joke's not on them.  Some of the best April Fools' Day pranks in history have depended on the work of graphic designers, or are otherwise related to graphic design.  Here are five of the best.
If you searched for "Helvetica" or "Comic Sans" on Google on April 1, 2011, your search results would have displayed in Comic Sans font – the bane of graphic designers the world over.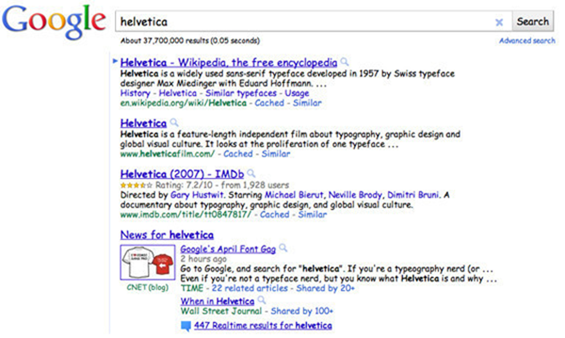 In 1977, the British newspaper "The Guardian" printed a special report about the island nation of San Serriffe, a fictional country in the Indian Ocean that features cities, geography and politicians named after typographic terms.  The capitol of the semi-colon-shaped island? Bodoni.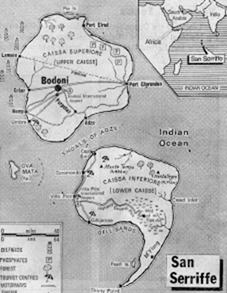 In 1996, Taco Bell published a full-page ad in six major U.S. papers proclaiming that it had purchased the Liberty Bell, which would be renamed the "Taco Liberty Bell."  The response was so overwhelming that by noon on April 1, Taco Bell admitted it was a hoax and pledged $50,000 to help maintain the Liberty Bell.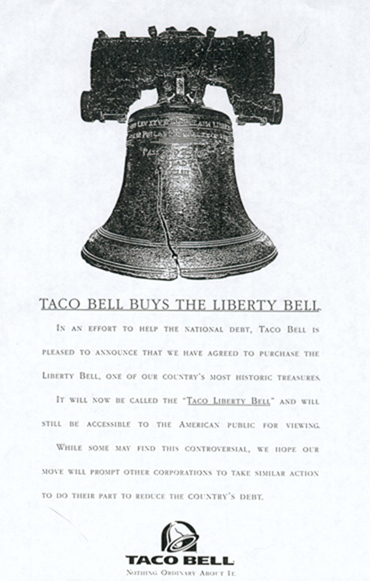 Comic strip writers are illustrators with excellent senses of humor, so it's fitting that a number of them worked together to work each others' characters into the strips published in newspapers on April 1, 1997.

On April Fools' Day in 1933, the Madison "Capital Times" ran a story detailing the fictional collapse of the state capitol building.  Photographer Cedric Parker was the brainchild behind the hoax, and put his photo editing skills to work to make a convincing image of the destruction – long before the time of Photoshop.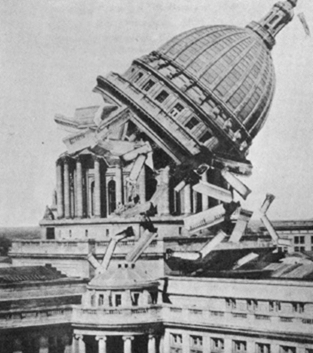 Do you know of any design-related April Fools' Day pranks?  Let us know in the comments!